Locate your grades in Gradescope
In Gradescope, you can find graded assignments by logging onto the homepage of Gradescope; if you submitted an assignment titled Programming Assignment 1, you might see that it is marked 100% Graded next to that assignment. Click on the graded assignment.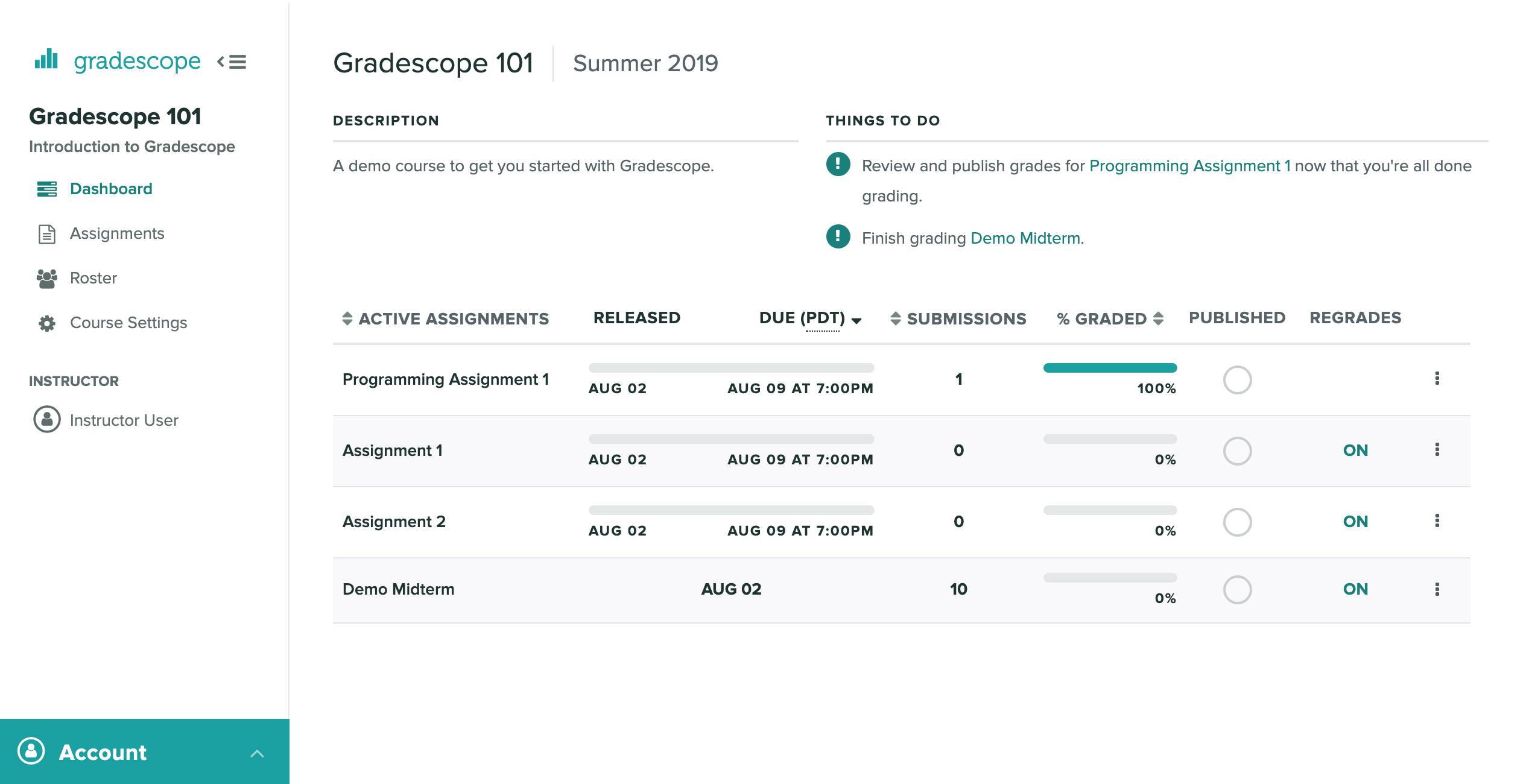 Once your graded assignment is opened, you will see your original submission to the left and the overall grade to the right. This will also show the further breakdown of the point distribution by question.