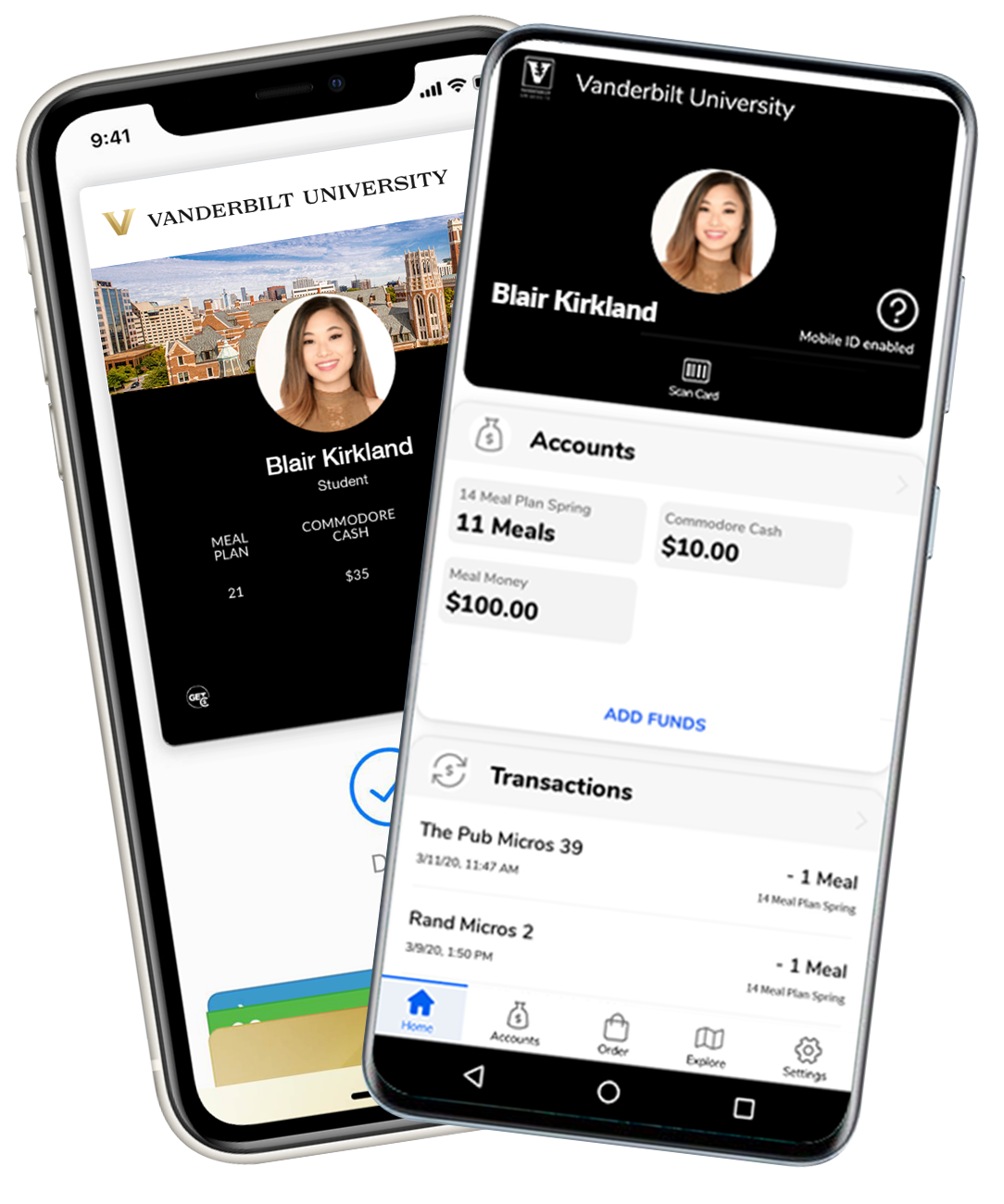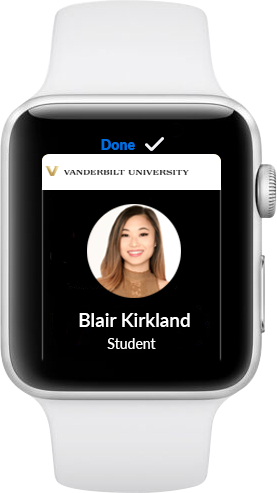 Everything you need for successful campus living—all in one card.
The  Commodore Card is your official Vanderbilt ID. It is used for identification, for access to residence halls, academic buildings and campus events, and as a debit card for meal plans and other purchases on and off campus.
You will receive a digital Commodore Card on your iOS or Android device, which you can pre-load with funds before arriving at Vanderbilt, so you are all set the moment you step foot on campus. You will also receive a plastic card for some activities, such as using Nashville public transit.
Photo Submission
Commodore Cards for new students are made in advance of move-in. Your photo is needed for the digital and physical Commodore Card. Photos must include a shoulder pose (no hats or sunglasses) on a neutral background with no other people in the photo.
The online submission website will be active on May 15. You will need your VUnetID and password to upload your photo. The photo is used for more than just your Commodore Card, so remember that your professors will see it on class rosters.
Learn more and submit your photo on the  Card Services website by July 15.
Commodore Cash
Commodore Cash is money added to your Commodore Card for debit purchases at dining locations, Munchie Marts, the Vanderbilt bookstore, mail services, printing and copying, transportation services, off-campus restaurants, sporting venues and other locations. Printers that accept the Commodore Card are in most residence halls and across campus. You can conveniently send print jobs from anywhere on campus and then tap your Commodore Card at the printer to release print jobs.
To ensure that funds are ready for your use when you arrive on campus, the deadline for making a Commodore Cash selection is July 15.
The amount you select will be applied to your Commodore Card for both the fall and spring semesters. Funds are fully refundable if not used and will roll over at the end of every semester. These funds will be billed along with tuition, housing, meal plans and other university charges. You also must acknowledge the terms and conditions of the online Student Account Agreement form, which is available when logging into the YES portal. Please note that accepting these terms and conditions is mandatory and will be required annually.