Home » Personnel » Fabien Maldonado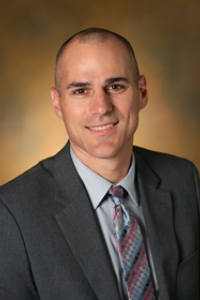 Fabien Maldonado
Professor of Medicine and Thoracic Surgery
Education:
MD, 2002, University of Burgundy, Dijon, France
Research focus:
Clinical research in interventional pulmonology, radiomics and robotics
Lab:
Vanderbilt Interventional Pulmonary Research (VIPR)
Bio:
Fabien Maldonado is a Professor of Medicine, Thoracic Surgery and Mechanical Engineering at Vanderbilt University, which he joined in July 2015, after serving 9 years as a faculty at Mayo Clinic in the division of Pulmonary and Critical Care Medicine. Originally from France, he attended the School of Medicine in Dijon and then moved to the US to eventually complete a fellowship in Pulmonary and Critical Care Medicine at Mayo Clinic, Rochester, MN. He then completed an Interventional Pulmonary fellowship in Marseille, from 2009 to 2010. He helped start an Interventional Pulmonology fellowship program at Mayo Clinic as the co-program director, and currently serves as the program director for the interventional pulmonology fellowship at Vanderbilt university. He is a member of the Board of Directors of the American Association of Bronchology and interventional Pulmonology and serves on several steering committees for the American College of Chest Physicians and the American Thoracic Society. He is currently pursuing a Master of Science in Philosophy, Science and Religion at the University of Edinburgh, UK.  His main research interests include clinical trials in interventional pulmonology, CT-based quantitative imaging for lung cancer and robotic bronchoscopy in collaboration with the Vanderbilt institute for Surgery and Engineering, with funding from the Department of Defense and the National Institutes of Health.