About
Interventional processes, devices, and systems are complex. The conception, development, realization, and evaluation of novel solutions require a tight interaction between several engineering disciplines and clinicians. This necessitates environments in which engineering teams and practitioners can interact and exchange ideas on a daily basis. Vanderbilt University's strong history of and commitment to interdisciplinary work and the close proximity of its Medical and Engineering Schools makes it the ideal campus for advancing the state of the art in this field. The Vanderbilt Institute for Surgery and Engineering provides a structure that facilitates this interdisciplinary work and creates an environment in which traditional boundaries are eliminated.
Engineering expertise includes modeling, robotics, imaging, image processing and analysis, devices, system integration, and instrumentation. Clinical applications include image-guided brain, kidney, liver, pancreas, or prostate surgery; guidance for transorbital therapy; minimally invasive cochlear implant surgery; assistance for deep brain stimulators placement and programming; robotic-assisted cochlear implant surgery; or ophthalmic microsurgery.
Central to the mission of the institute is the translation of methods, techniques, and devices from the laboratory to the patient, first internally then externally through commercialization of the intellectual property center members have generated. Commercialization is achieved either via the creation of spin offs or licensing of the technology to industrial partners.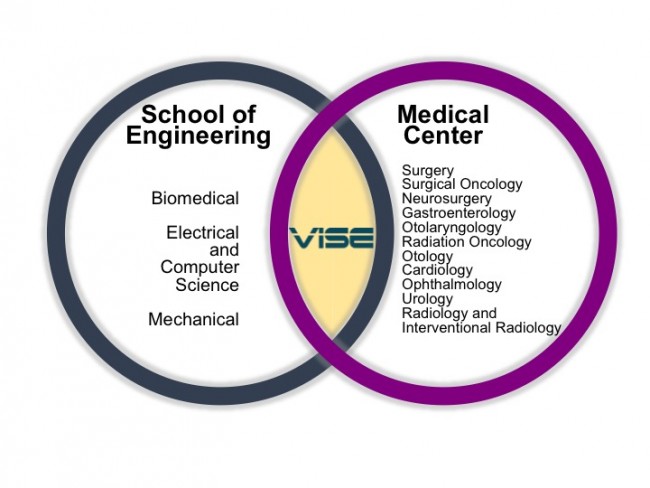 Welcome to Nashville!
See why the university's students, faculty, staff and visitors often site Nashville as a perk of Vanderbilt.