Summer Fellows Program
The Vanderbilt Institute for Surgery and Engineering's Summer Fellows program affords students the opportunity to work side-by-side with graduate students and faculty on active research projects.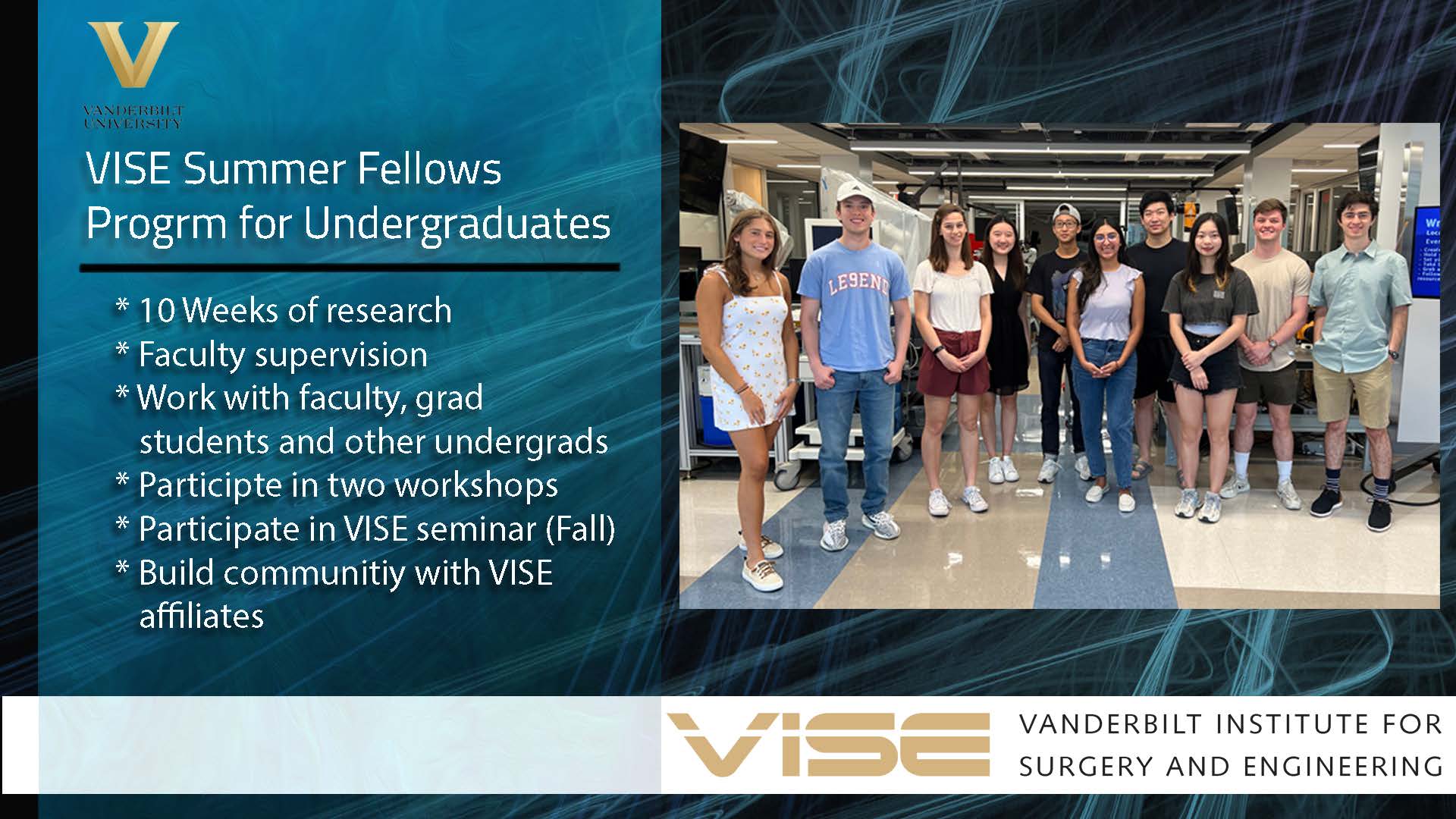 Students in biomedical engineering, mechanical engineering, electrical engineering, and computer science spend ten weeks in VISE labs under the supervision of a VISE affiliate faculty member. The paid program gives undergraduates first-hand experience in laboratory research.
The program concludes with a student-led VISE seminar in which each undergraduate gives a five-minute presentation and answers audience questions.
Overview:
10 Weeks
$6,000/support
Projects begin in late May
Faculty member supervision
Work with faculty, grad students, and other undergrads
Workshops sponsored by the Women of VISE group

Technical Communication in Research
Refining Your Professional Image

Working Groups
Social Events
Contact the VISE Lab director directly for more information.