Home » Personnel » Erin A Gillaspie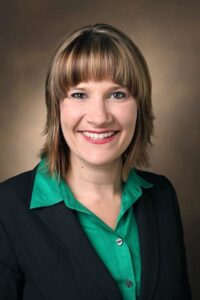 Erin A Gillaspie
VISE Steering Committee Member
Assistant Professor of Thoracic Surgery
Education:
Dr. Gillaspie received her undergraduate degree, a B.S. Summa Cum Laude, from the University of Florida in Gainesville and her medical degree from the University of Miami Miller School of Medicine in Miami. She completed a residency at the Bassett Medical Center in Cooperstown, NY, and her fellowship in thoracic surgery at Mayo Clinic in Rochester, MN. During her training she won the O.T. Clagett Travel Fellowship, the STS Advocacy Scholarship and the AATS Graham Foundation Intuitive Surgical Robotics Fellowship. In May 2018 she completed a Master's of Public Health at Vanderbilt University.
Biography
Dr. Gillaspie joined the surgical faculty in the Department of Thoracic Surgery after completing a fellowship at Mayo Clinic in Rochester, MN. Her clinical areas of interest include surgical management and treatment of lung cancer, metastatic pulmonary nodules, mediastinal tumors, esophageal cancer, esophageal dysmotility, and paraesophageal hernias.  Dr. Gillaspie has a particular interest in minimally invasive surgery and she built and serves as the Head of our Thoracic Surgical Robotics Program. 
Research interest
The focus of Dr. Gillaspie's research focus is on lung cancer and the multidisciplinary management of both early and advanced stages of disease.  She is currently working with a team of investigators to develop prediction models for treatment with immunotherapy.  In addition she participates in the development of novel technologies for minimally invasive approaches to surgery and robotic surgery.