Two VISE affiliates named 2019 NSF Graduate Fellows
Two biomedical engineering graduate students who participate in the Vanderbilt Institute for Surgery and Engineering have received three-year fellowships from the National Science Foundation.
The prestigious awards aim to identify individuals who will contribute significantly to scientific innovation and teaching.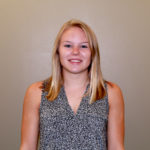 Sarah Goodale, a VISE affiliate in the Chang Lab, said she is extremely honored to have been chosen for award and is grateful for her mentors, including Michael Miga, PhD, Dario Englot, MD, Victoria Morgan, PhD, and Catie Chang, PhD, her new principal investigator.
Goodale's NSF research proposal is titled "Modeling Vigilance State Effects on Functional Magnetic Resonance Imaging Data." The project seeks to improve the inferences drawn from fMRI data and lead to new knowledge about how activity across the brain is modulated during natural drifts in alertness.
"This my second time applying for NSF so to see all the work I've put in over the past few years pay off has made this especially rewarding," said Goodale, "and it has made me grateful for the opportunities that I have been given here at Vanderbilt both in my undergraduate program and in graduate school – I am very proud to be a part of VISE and this university."
Chang said she's excited to see the directions Goodale will take with this work.
"Sarah is an awesome researcher and this honor is so highly deserved," said Chang, assistant professor of computer science, electrical engineering and computer engineering.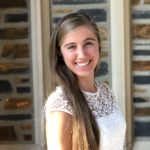 Emelina Vienneau, a VISE affiliate in the BEAM Lab, said winning the fellowship has been overwhelming.
"It's amazing to see all my hard work pay off, and I can't wait to see what opportunities lie ahead as a fellow," she said.
Vienneau's research project, "Transcranial Ultrasound for functional assessment of the brain through perfusion," challenges the limits of ultrasonic imaging and with the goal of achieving transcranial functional ultrasound in large mammals and adults.
"Emelina is the embodiment of what an NSF Graduate Research Fellow should be," said Brett Byram, assistant professor of biomedical engineering and director of the BEAM Lab. "She's intelligent, hard-working, resourceful, and creative, and she's consistently shown that she can maximize her opportunities."
"I have no doubt that she will become a leader in the ultrasound community."
NSF created the Graduate Research Fellowship Program to recognize and support the most promising future leaders in science and engineering in the United States and reinforce its diversity.
Fellows receive an annual stipend and cost of education allowance, opportunities for international research, professional development, and the opportunity to conduct their own research in any accredited U.D. institution of graduate research they choose.
The fellowship program is the oldest of its kind that directly supports graduate students in technology, science, engineering, and mathematics.