medical device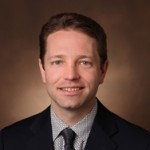 Jan. 17, 2023—NASHVILLE, Tenn. (AP) — A company co-founded by Vanderbilt University professors has received a special designation from the U.S. Food and Drug Administration for a breakthrough device.
---

Nov. 19, 2018—to be led by Chris West President, ZeroTo510 Medical Device Accelerator Title: "What we've learned in device innovation (the hard way): Practical tips in translation" Abstract: ZeroTo510 is a Memphis-based medical device Accelerator, and is annually ranked among the top programs in the country. We've taken 30 startup teams through our program in 7 cohorts,...
---

Sep. 8, 2016—The Vanderbilt Institute in Surgery and Engineering is pleased to announce its first VISE Fellow, a biomedical engineer and M.D. who specializes in urology and spent a research year at the manufacturer of the da Vinci surgical robot. Smita De first developed an interest in medical device development as an undergraduate at Duke University, majoring...
---