Meet the Staff
Mike Perez, Associate Vice Chancellor and Chief Facilities Officer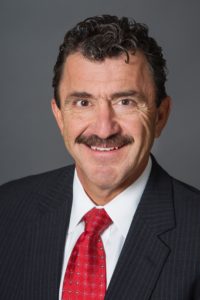 Mike Perez oversees the planning, program management and implementation of best practices for all aspects of campus facilities and grounds operations, maintenance, utilities, and construction as well as real estate initiatives. He leads a workforce of 500+ staff members responsible for the physical campus, which encompasses 12.0 million total square feet of space, including 7.2 million square feet of buildings, 340 acres of land, 2.9 million square feet of real estate property, 1.8 million feet of garages, a combined heat and power plant and comprehensive underground utility infrastructure, and the design and construction of capital projects.
Before joining Vanderbilt in 2016, Mike was an Associate Vice President at the University of Utah, a major research university with a Medical Center. While at the University of Utah, Mike was instrumental in volunteering at the 2002 Salt Lake City Winter Olympics. Mike started his career in higher education at Southern Methodist University where he worked for 15 years and spent 3 years working at Weber State University in Ogden, Utah.
Email: michael.g.perez@vanderbilt.edu
Paul Goodman, Assistant Vice Chancellor of Plant Operations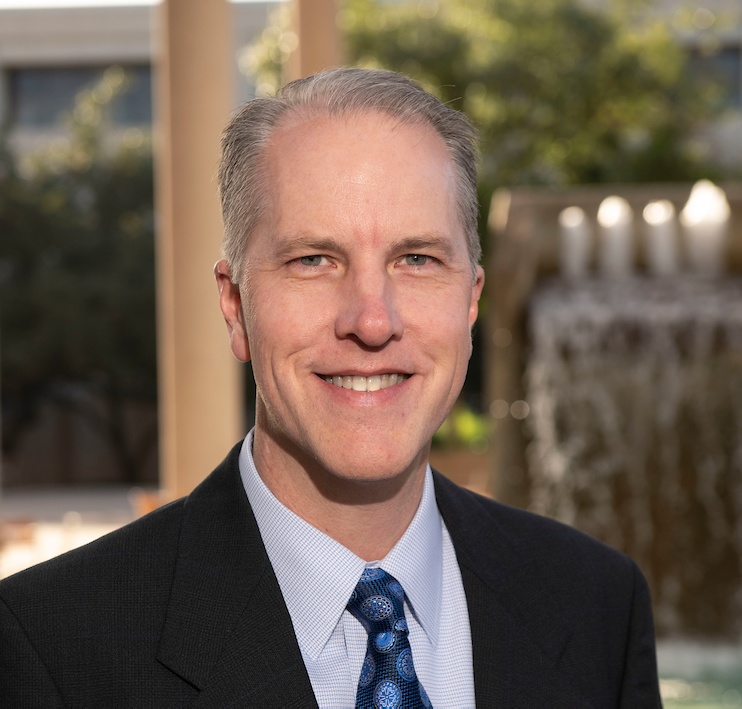 Paul Goodman manages the university's Plant Operations, assists in orchestrating an expansive infrastructure capital program and ensures the department's continued support of the university's mission and vision. Plant Operations is comprised of campus energy, cogeneration utilities, maintenance, engineering services, grounds, building services, moving, pest control, key shop, paint shop and waste & recycling.
Paul oversees the planning, implementation of best practices and advancement of this department while fostering a positive, inclusive, productive, and proactive customer-oriented work environment to enhance relationships across campus and the community.
Paul has a Bachelor of Science in Mechanical Engineering from Texas Tech University and a Master of Business Administration from Colorado State University, and is a registered Professional Engineer. Prior to joining Vanderbilt, he served as the Associate Vice President for Facilities at the University of Texas at San Antonio (UTSA) for 22 years.
Email: paul.goodman@vanderbilt.edu
Julie Covington, Director of Campus Planning and Construction
Julie Covington is the Director of Campus Planning and Construction and came to Vanderbilt after working as a Principal, Owner, and Project Manager at Johnson Johnson Crabtree Architects. Earning a Bachelor of Architecture from the University of Tennessee, Julie works in this leadership role to offer the project managers support, guidance, and insight into all projects managed by CPC. Julie also assists with contract execution, architect, contractor selection, and is a core member of the eBuilder team. She was the project manager on notable projects such as the Engineering and Science Building, School of Nursing Expansion and Renovation, Divinity School Expansion, and the renovations and expansion at the 6 Magnolia (formerly Home Economics), Mayborn, and Connector buildings.
Julie currently manages the day-to-day activities of the Owen Graduate School of Management Renovation and Expansion.
Email: julie.m.covington@vanderbilt.edu
Margaret Emley, Director of Vanderbilt University Real Estate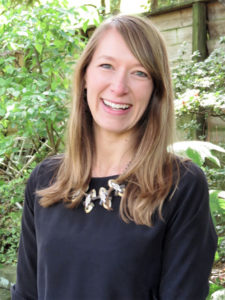 Margaret Emley is the Director of Real Estate at Vanderbilt University (VURE). She's been working at her alma mater since 2016, both in the Assistant Director and Director roles. VURE manages over 3 million gross square feet of commercial and multifamily facilities and oversees acquisitions, dispositions, off-campus leasing. As part of Vanderbilt's FutureVU land-use plan completed in 2017, VURE is managing Vanderbilt's first public-private partnership to develop graduate and professional student housing.
Prior to joining Vanderbilt, Margaret worked for RCLCO, a real estate advisory firm where she provided market-driven and analytically sound real estate solutions to private developers and public universities. Margaret is a graduate of Vanderbilt University with a degree in Human and Organizational Development and Psychology.
Email: margaret.emley@vanderbilt.edu
Allyson Sullivan, Executive Director of Business Operations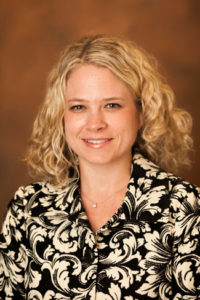 Allyson Sullivan served as the Director of Vanderbilt University Real Estate before she was appointed Executive Director of Business Operations in 2017 following a nationwide search. Ally is responsible for the oversight of the fiscal, administrative and business that serves the institution-wide Facilities department. She oversees the Business Operations Center, a shared services unit that offers an enhanced focus on streamlining and effective client interfaces while providing exceptional customer experiences and engagement. Since assuming her position, Ally has created a new Employee Engagement group, consolidated the staff supporting various Facilities systems and mapping services, established communications for Facilities and implemented programs such as eBuilder and Lean. Ally earned her Bachelor of Science in Economics with a financial emphasis from Southern Methodist University, and is a graduate of the Vanderbilt Leadership Academy class of 2015-2016.
Email: ally.sullivan@vanderbilt.edu