Kirkland Hall Renovation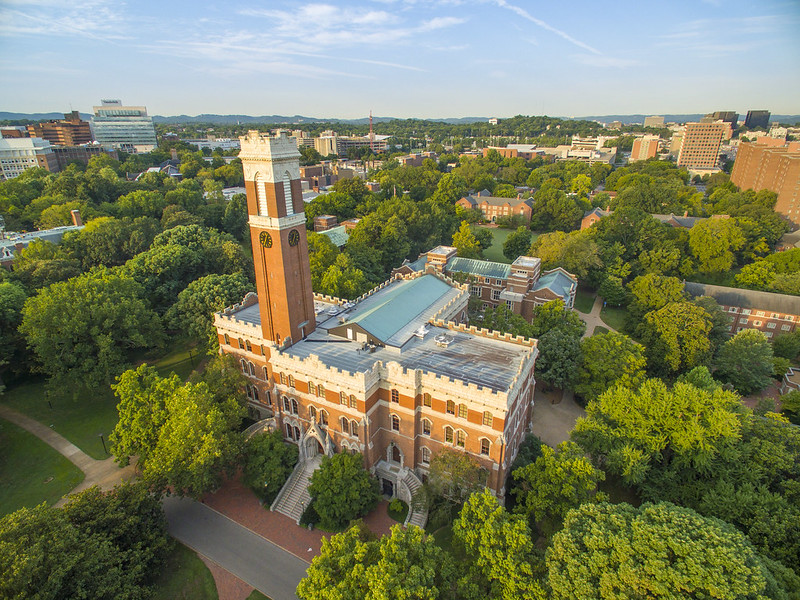 Kirkland Hall and its clock tower stand as an iconic landmark on Vanderbilt's campus. Originally called the "Main Building", Kirkland initially housed all of Vanderbilt's classrooms and laboratories, as well as a chapel, museum and library. While the building was first dedicated in 1875, the hall was rebuilt in 1906 after a devastating fire in 1905 and was renamed in honor of Vanderbilt's second chancellor, James Hampton Kirkland, and his wife, Mary Henderson Kirkland, in 1937.  Renovations to Kirkland Hall have occurred over the years, including a 1968 project that added the rear entry stairs, the rear 4th and 5th floors, elevators and dock ramp. Kirkland's last major renovation took place in 1988 when the current HVAC and electrical systems were installed. The current renovation project will be completed in 2023.
Kirkland Hall will undergo a significant renovation that is reflective of the institution's purpose and commitment to excellence and sustainability.
Project Details
The renovation is aligned with the FutureVU campus planning framework and its core themes which includes accessibility and inclusion, connectivity and community enhancement, and sustainability. The improvements include:
Making the spaces more inclusive and compliant with ADA regulations and addressing critical infrastructure improvements

Reimagining the front entrance to Kirkland to make both ground-level entrances fully accessible through grading changes

Ramp implementation and reconfiguration of parts of the esplanade area in front of the building

Transforming the building's interior to intentionally optimize collaboration and communication among leadership and staff members

Modifying the trench drain line at the loading dock to avert flooding of the first floor  during heavy rains
Restoring the building roof and tile coping
Upgrading stair towers to enhance safety and vertical circulation through the building
Redesigning bathrooms to be gender-neutral
Centric Architecture, a Nashville-based design firm, is leading the Kirkland Hall renovation. Centric recently completed the 6 Magnolia Circle, Mayborn and Connector buildings project on the Peabody campus, for which it received a Historic Preservation Award of Excellence from Associated General Contractors of America.
The renovation is scheduled to begin this winter, with all Kirkland-based employees working elsewhere for the duration of the project. The project's completion date goal is spring 2023.
Time Capsule
As the university began renovating Kirkland Hall in 2022 in anticipation of the Sesquicentennial celebration this year, a tantalizing piece of history awaited construction crews. In its cornerstone was a time capsule, interred in 1874 when the building was still known as the Main Building. In Summer of 2023, with help from University Archivist Kathleen Smith, the box was opened. Watch the video below to learn more.
A campus survey is now available for the Vanderbilt community to make suggestions on what the new time capsule should contain. Ideas are now being collected to fill the shoe box–sized box with meaningful relics from life at Vanderbilt today.  READ MORE
News