Email the entire class, or individual students
Instructors are able to email their entire class at once, or select individual students to email. This guide will explain both methods of emailing students.
Updated Spring 2020
Click here for a Printable version
---
How to Email Your Entire Class
Log into your course and click Classlist.
Near the top of the page, click Email Classlist.

This will open a page displaying a list of all your students. Click on Send Email to begin composing your email.

A pop-up window will open, where you can compose your email. Note that students will automatically be populated in the bcc: field for privacy. Once you are satisfied with your email, click Send.
How to Email Individual Students
Scroll to the bottom of your Classlist page and select an option that will display all your students on one page. If you're not sure, just select 200 per page.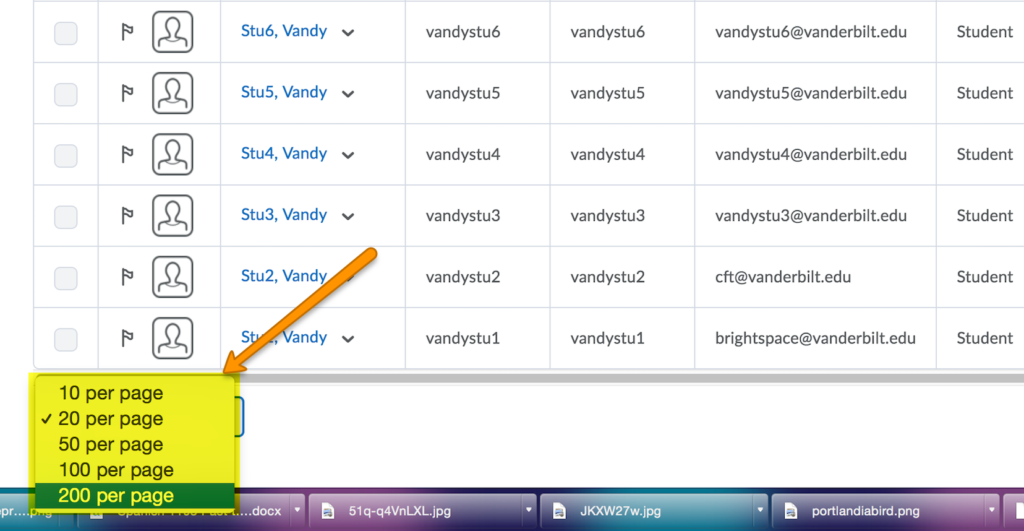 Now that you can see your entire class on one page, you are able to:
Use the checkboxes to choose the student(s) you wish to email.
Click the Email link at the top of the list. This will open a window where you can compose and send your email.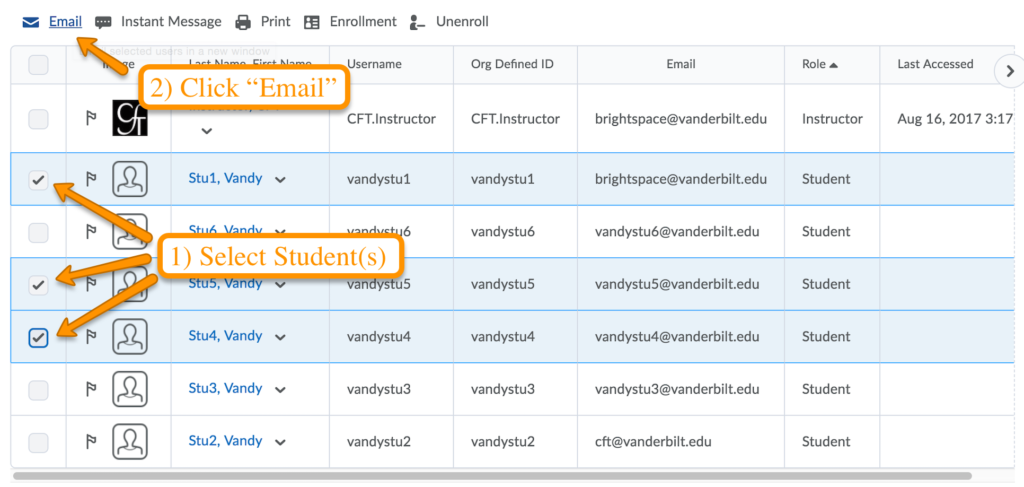 ---
Updated Spring 2020 by Erica Brandon