How do I insert stuff into my course?
The Insert Stuff link is available anywhere in the course where the text entry box is available. This includes content item descriptions, discussions, syllabus, assignments, tests.
For a printable & shareable PDF version of this resource, click here.
---
1) Inside a text entry box, click the Insert Stuff icon. It looks like a "play" button.

2) A window will open listing what type of stuff you can insert. Some of the options are:
My Computer – upload files from your computer
Video Note – record a quick video for your students
YouTube – link a YouTube video

Link – create a link to a website address
Embed Code – enter html embed code
Insert Kaltura – link to a Kaltura video you have created or uploaded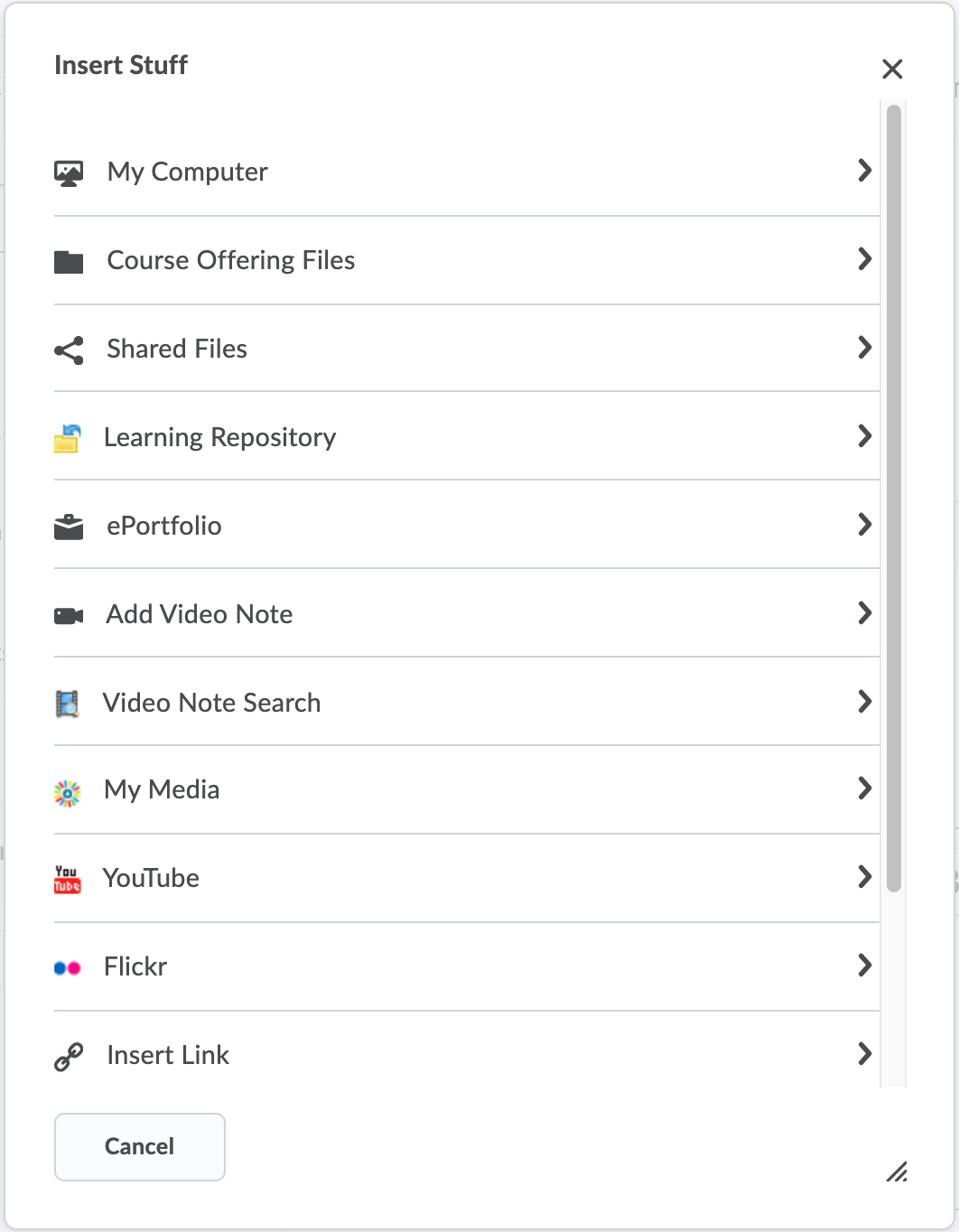 3) Make your selection and look for the desired file or link. After selecting/uploading the file or item you want to insert, click Insert.
4) You will return to your original text entry box, click Save or Update to finalize your changes.