How can I edit captions in my Kaltura video?
Captions that have been added to a Kaltura video may need to be edited. Here is a basic guide on how to review and edit the captions.
Updated Spring 2020
---
Edit Kaltura captions
1.) Once the Kaltura video has been selected, click ACTIONS and + Captions Requests.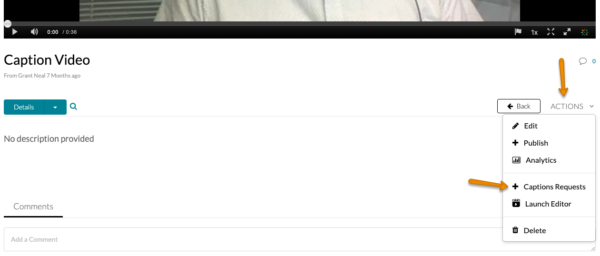 2.) Click the Edit button for the captions you previously added.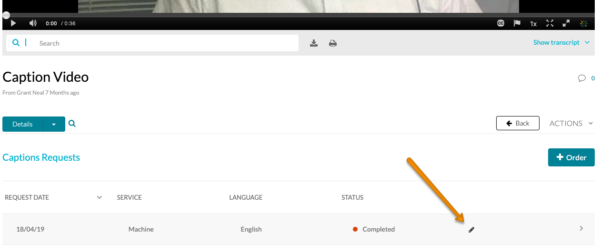 3.) Should any of the text need to be edited, that can be done on this screen. There is a play button to view the video with accompanying captions. To edit the text or the corresponding time code, click on these items directly. When done, click Save.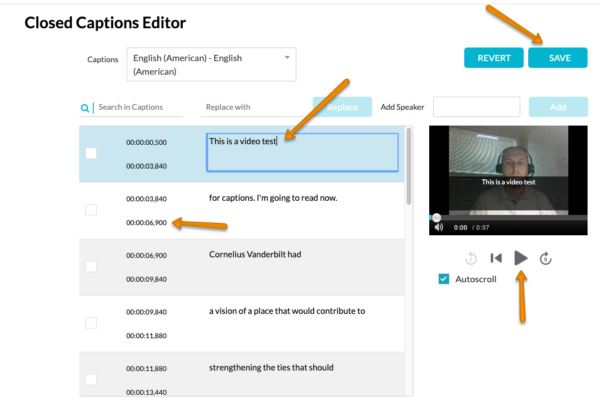 4.) Click the Back button to go back to your video.