Partnership with The Precisionists: Career Opportunities for 500 Neurodiverse Individuals in Nashville
On September 19th, FCAI partner The Precisionists announced the expansion of their neurodiversity employment program to Nashville, with an event hosted at the Frist Center. The event was led by Director Keivan Stassun, with remarks from Vanderbilt University Chancellor Daniel Diermeier and a quote from the Governor of Tennessee.
Through their partnership with the Frist Center, The Precisionists have committed to bringing hundreds of jobs to neurodivergent individuals in Nashville.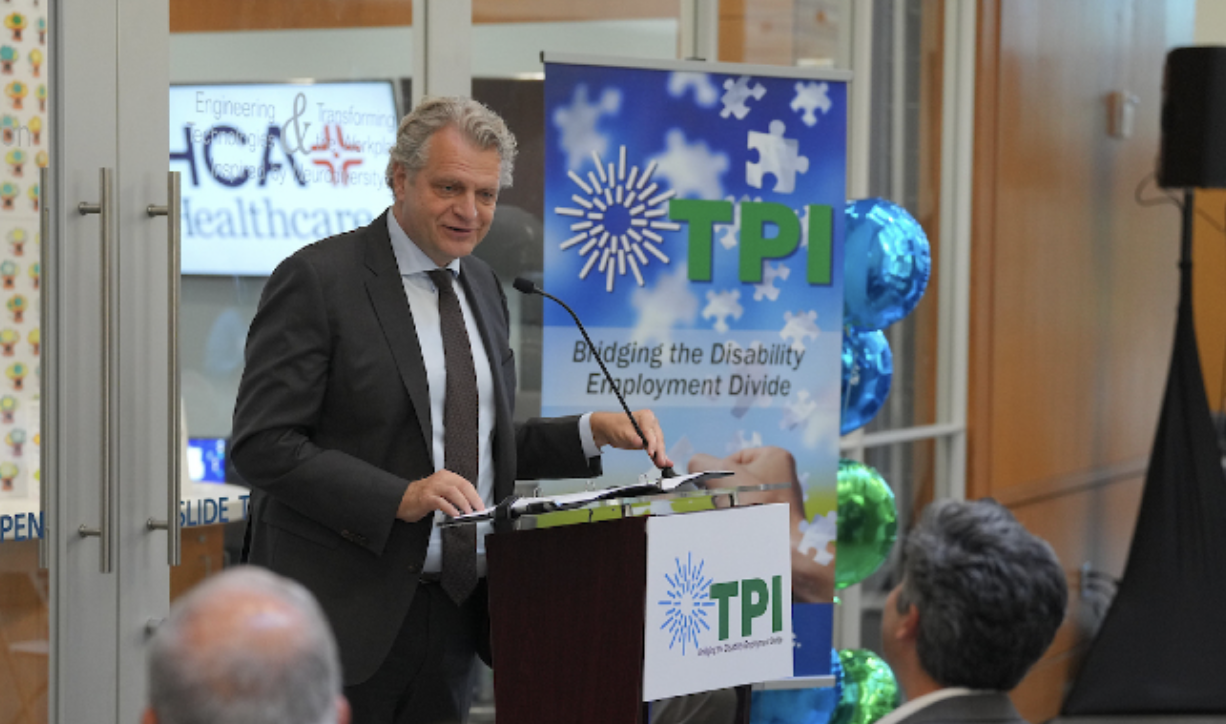 The Precisionists is a Wilmington, Delaware-based company that assesses, trains, and employs neurodiverse adults to conduct project-based consulting work.
Of the partnership, FCAI director Keivan Stassun says, "The Frist Center for Autism and Innovation at Vanderbilt is a first-of-its-kind academic research center focused on developing the technologies and business approaches that will lead to successful pipelines to employment for people with autism and other neurodiversities. We choose the organizations we work with carefully, based both on a willingness to use evidence-based practices and a demonstrated track record of success. TPI has become one of our single most important collaborators, and we are thrilled that [TPI CEO] Ernie Dianastasis and his team have chosen to make Nashville a second home for their innovative model."
Read the full article on Vanderbilt News here.