Announcing the Frist Center's June Webinar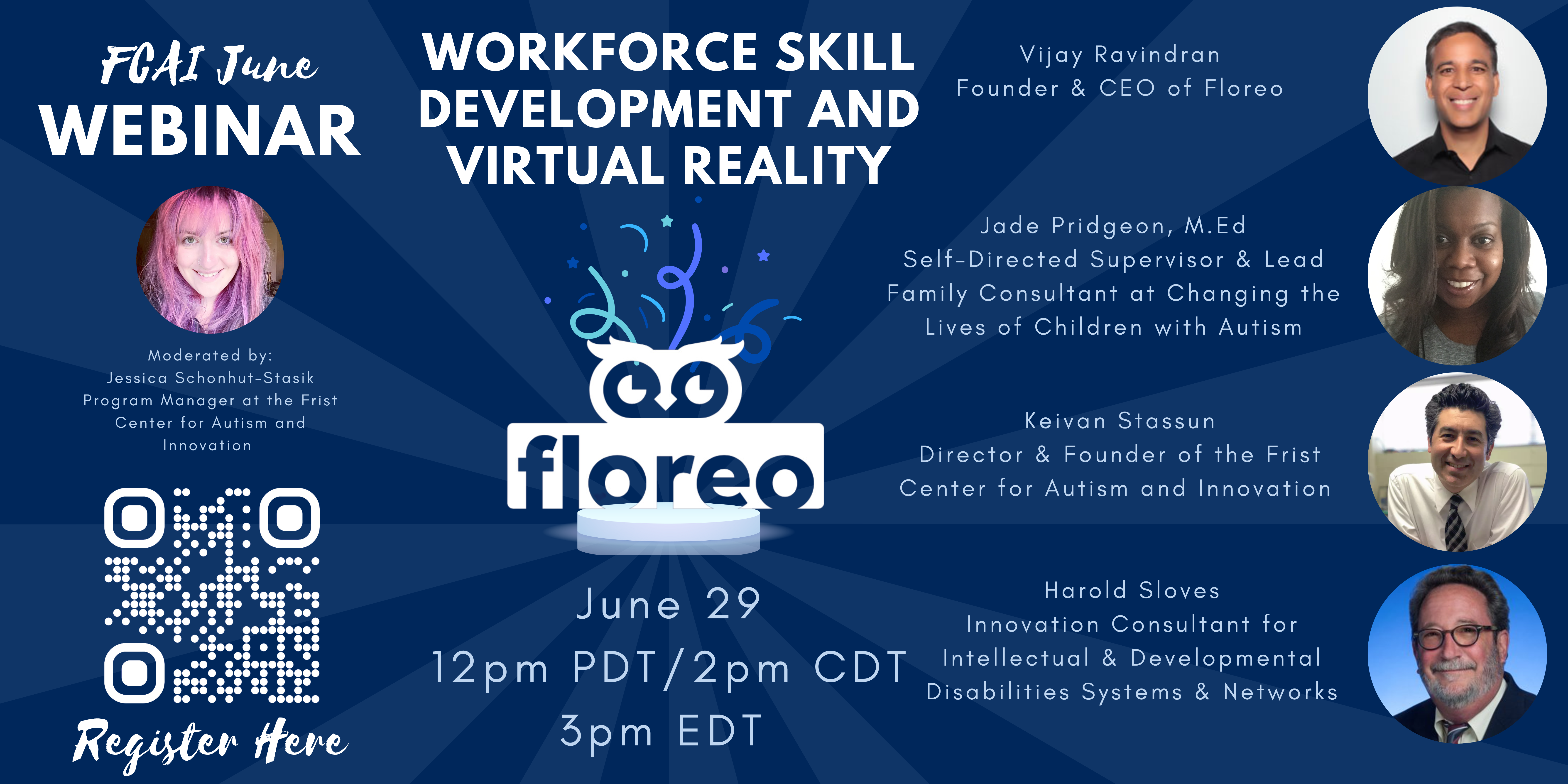 The Frist Center is excited to announce our June webinar, which will be taking place on Thursday 29th June at 2pm CDT.
The panel for this month's webinar will discuss workforce skill development and how it can be enhanced by virtual reality. The speakers will be Vijay Ravindran, who is the founder and CEO of Floreo, a company which harnesses the power of virtual reality to bring skills training regardless of environment or location. Joining Vijay will be Jade Pridgeon, M.Ed, Self-directed supervisor and lead family consultant at Changing the Lives of Children with Autism, Harold Sloves, Innovation consultant for Intellectual and Developmental Disabilities Systems and Networks, and the Director and Founder of the Frist Center, Keivan Stassun. Please join us, for what is sure to be an engaging and forward-thinking discussion with this incredible panel.
Register at the QR code above or at the here
This webinar, as with all our webinars, will be recorded and available on the Frist Center YouTube Channel.