Deputy Director of FCAI, Tim Vogus, Appears on News Channel 5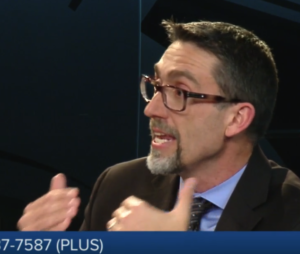 Last week, our deputy directory Tim Vogus appeared on an episode of Openline through News Channel 5 Nashville, to discuss the Frist Center for Autism and Innovation and take callers' questions.
In his interview, Tim discusses the history and work of the Frist Center, before moving on to answer callers' questions. We especially loved hearing from caller Ann, a loving grandmother who discusses recently struggling to get academic supports for her college-aged grandson.
Watch Tim's interview here.