Floreo Launches Immersive Learning Program to Bring VR to Neurodiverse Students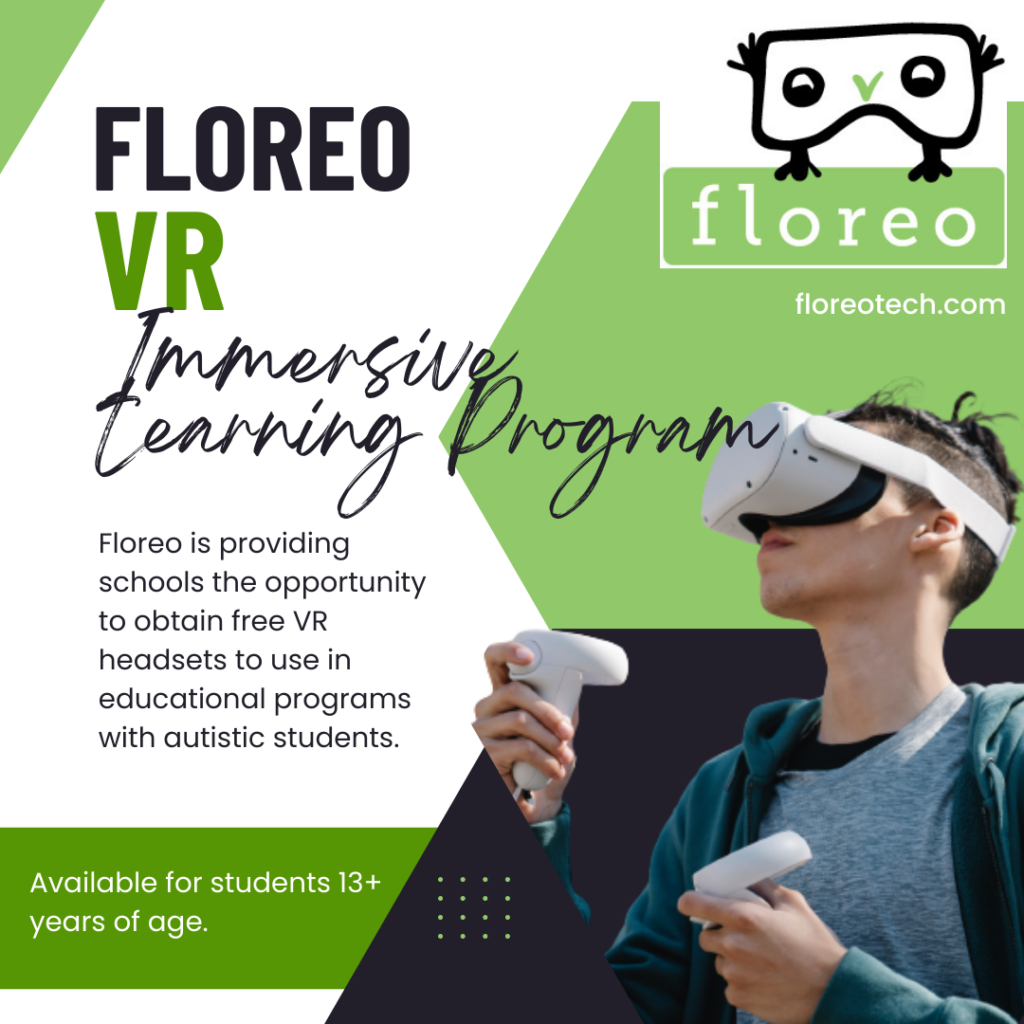 We are thrilled to announce that the wonderful behavioral therapy metaverse, Floreo, has launched its Immersive Learning Program, a unique opportunity for schools to bring Floreo to neurodiverse students.
In collaboration with Meta, the program is for neurodiverse students ages 13+ and includes free Meta Quest 2 headsets for schools. In addition, Floreo are providing a Floreo Classroom Bundle for the low setup cost of only $500 through the 2023/2024 school year for participating schools.
If you are an educator for an interested school, you can find a form to indicate your interest at this link. Once you have filled in this form you will receive follow-up from a member of the Floreo team with next steps.
If you are interested to learn more about Floreo you can find them on Instagram at @floreotech, LinkedIn or Facebook.