Frist Center Director and Project Manager Featured in Physics Today Article on Accessibility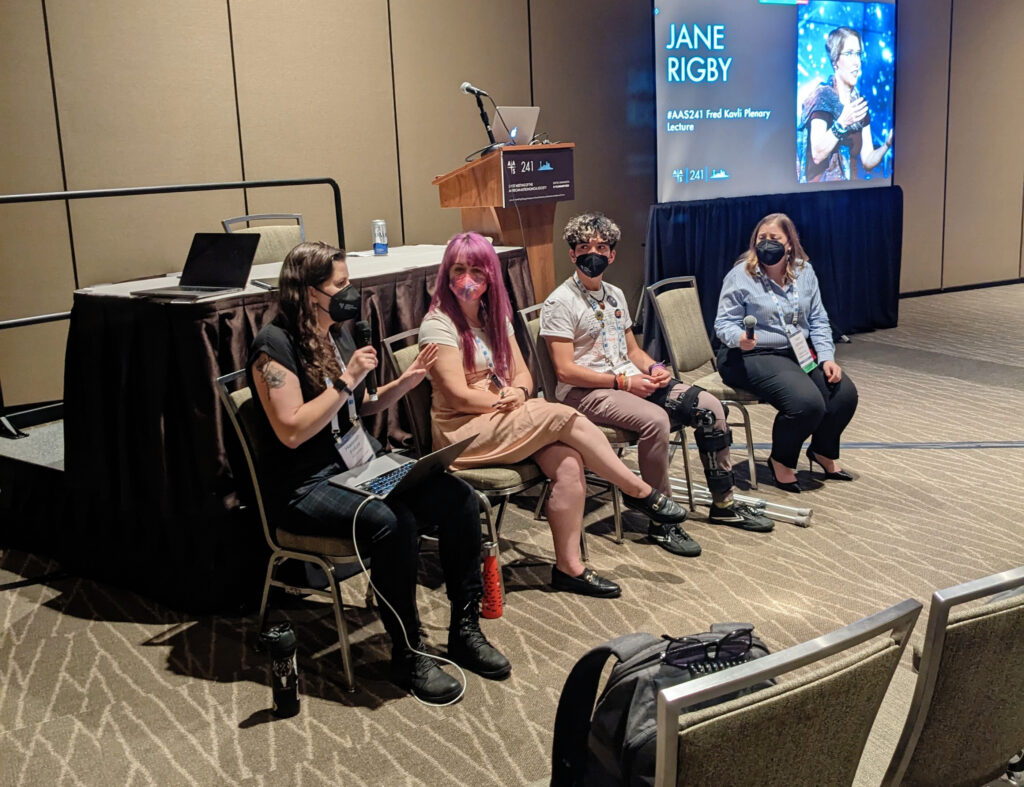 This month's edition of Physics Today, the flagship publication of the American Institute of Physics and the world's most influential and closely followed physics magazine, featured the Frist Center's Director Keivan Stassun, and Frist Center project manager and doctoral candidate in astronomy, Jessica Schonhut-Stasik.
The article discusses the growing attention to accessibility for physicists and astrophysicists with disabilities. Part of this article focuses on the efforts of neurodiverse astrophysicists to bring neurodiversity into the discussion of accessibility in the astronomy community, where it has been long overlooked. This article comes after the first-ever session in 'Neurodiversity in Astronomy' at the 241st American Astronomical Society Meeting in Seattle, US., where Schonhut-Stasik (and others) gave talks and sat on a panel about how to support neurodiverse students and colleagues in the discipline.
Read the full article here: https://physicstoday.scitation.org/doi/10.1063/PT.3.5194