Workforce Readiness and Preparation camp registration open for summer 2021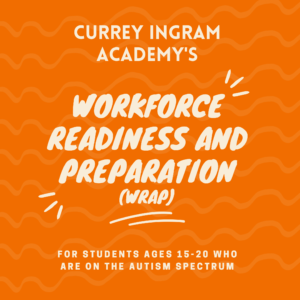 This upcoming summer, the Currey Ingram Academy will be hosting a three-week program called Workforce Readiness and Preparation (WRaP) for autistic students age 15-20. Currey Ingram Academy and the Frist Center for Autism and Innovation  initially collaborated to develop WRaP three years ago. 
The WRaP program exists to help students diagnosed with autism strengthen their skills as they prepare for the workforce. Participants have the opportunity to work with fellow students on the spectrum to solve real-world problems. Additionally, WRaP uses a robotics-based curriculum to simultaneously teach the hard and soft skills that employers are often looking for.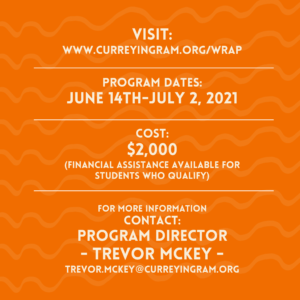 This year's WRaP camp will begin on June 14th, 2021 and conclude on July 2nd, 2021. The cost of the program is $2,000 and financial assistance is available to students who qualify. To learn more about WRaP, visit the page www.curreyingram.org/wrap or reach out to the program director Trevor McKey at trevor.mckey@curreyingram.org. Use the code "WRAP2021" when you register to help us keep track of this year's participants.