The Bold Space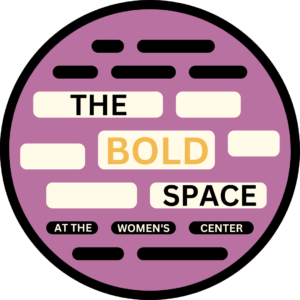 The Bold Space is a feminist collective dedicated to challenging deficits in confidence that students experience and to increasing students' abilities to advocate—individually and collectively—about issues that are important to them and their communities.
Interns will promote self-advocacy and institutional advocacy across campus through workshops that emphasize overcoming imposter syndrome and building confidence, while also breaking down institutional barriers. They will act as change-agents by speaking out against and addressing inequalities they notice within our communities.
This internship will offer multiple leadership development and skill-building opportunities. The intern position is open to all undergraduate students across the gender spectrum and from diverse identities; the common denominator is a desire to create change.