Work–Life Workshop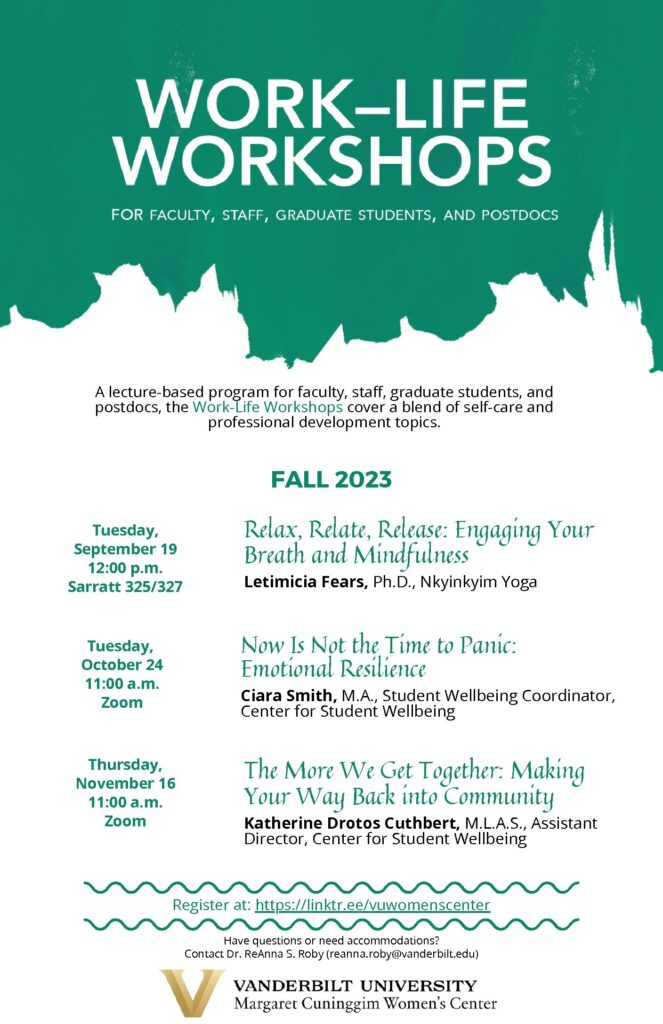 The Work–Life Workshops for faculty, staff, graduate students, and postdocs is a lecture-based program that covers a blend of self-care and professional development topics such as navigating organizational politics, mindfulness and stress management, salary negotiation strategies, and more.
Sign up for the Work-Life Workshop mailing list.
Questions? Contact the Women's Center at womenctr@vanderbilt.edu.