Kitchen Table Series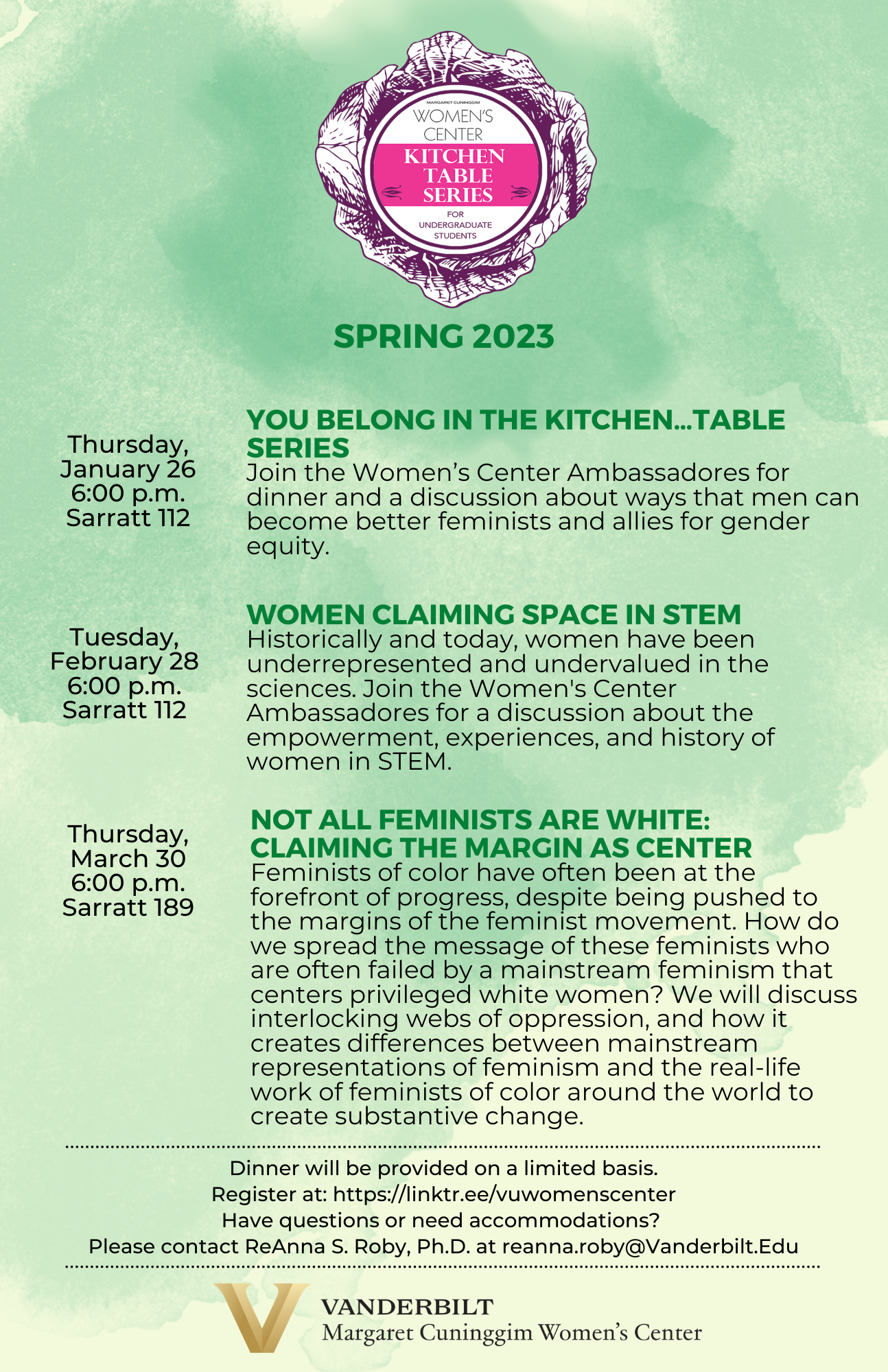 Kitchen Table Series (KTS) is a peer-facilitated discussion for undergraduate students about current gender-related topics such as sexual health, feminism, body image, women in politics, and other issues related to social justice. All genders, gender identities, and gender expressions are encouraged to join our KTS conversations.
Questions? Contact ReAnna S. Roby at reanna.roby@vanderbilt.edu.