Inclusive Book Group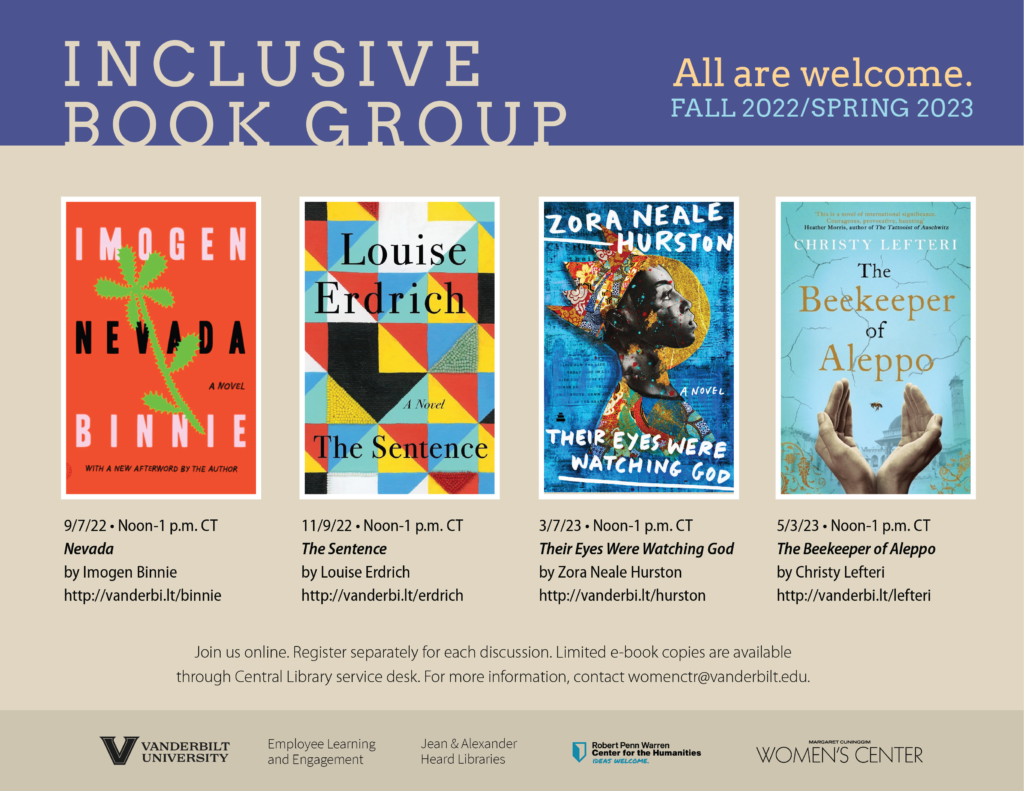 A partnership between the Margaret Cuninggim Women's Center, the Jean and Alexander Heard Libraries, the Robert Penn Warren Center for the Humanities, and Vanderbilt Human Resources Employee Learning and Engagement, the Inclusive Book Group encourages Vanderbilt community members to read expansively, even beyond their comfort zone.
Questions? Please contact Rory Dicker at rory.dicker@vanderbilt.edu.