VISE Summer Research In Progress (RiP) Series 6.8.23
VISE Summer Research In Progress (RiP) Series 
VISE Summer Seminar to be led by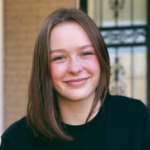 Piper Cannon, PhD candidate, Mechanical Engineering
and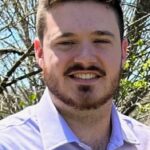 Seth Crawford, PhD candidate, Biomedical Engineering
Talk #1 Title: Toward Improved Surgical Robot Localization Accuracy During Image Guided Surgery via Sensor Fusion
Piper Cannon Bio: Piper Cannon received her BS in Mathematics from the University of Kentucky in 2021, where she researched sensing and control of autonomous unmanned air vehicles. Since joining Dr. Webster's lab at Vanderbilt, she works toward combining low-cost aerospace sensing technology with surgical robots for accuracy improvement and implementation in image guided surgical procedures.
Talk #2 Title: Neuromonitoring for Cardiac Surgery: A Whole-Cortex fNIRS System for Perioperative Investigation of Postoperative Delirium
Seth Crawfor Bio: Seth Crawford graduated summa cum laude from the University of Tennessee at Knoxville in 2021 with an honors degree in Chemical and Biomolecular Engineering. He is now a second-year Biomedical Engineering graduate student in Dr. Audrey Bowden's lab where his research focuses on design and development of functional near-infrared spectroscopy (fNIRS) systems. He is also the current President of the Vanderbilt University SPIE student chapter.