VISE Spring Seminar – Eric Tkaczyk, MD, PhD and Shramana Ghosh, PhD,
VISE Spring Seminar
to be led by
Eric Tkaczyk, MD, PhD
Assistant Professor of Medicine, VUMC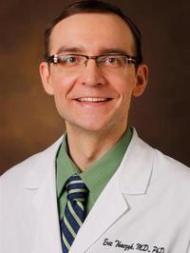 Shramana Ghosh, PhD,
Postdoctoral Research Fellow
The Vanderbilt Dermatology Translational Research Clinic (VDTRC)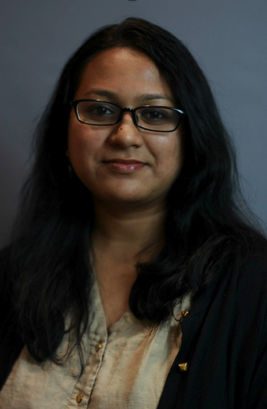 Date: Thursday, February 11, 2021
Time: 12:15 p.m. Room Admittance, 12:25 p.m. start
Zoom: Details will be sent morning of…
Title:
Measurement of soft tissue biomechanical properties for dermatology
Abstract:

Soft tissue mechanical properties are central to many dermatologic conditions including burn wound scars, keloids, lymphedema, scleroderma, and graft versus host disease. Measuring changes in these properties is critical to patient management. However, current assessment techniques of visual inspection and manual palpation require significant practitioner expertise. They are also highly subjective, hindering both patient care and evaluation of novel therapies. There is an urgent need for reliable handheld measurement technologies of cutaneous sclerosis with simple numerical outputs, which can enable non-experts to rapidly assess large areas of skin at the bedside.
The Myoton is a handheld device that extracts soft tissue biomechanical parameters from damped natural oscillation curves in response to a brief mechanical impulse. In this talk, we will show how we have used extracted parameters to differentiate between healthy and pathological skin. This has enabled our team to track skin disease in patients with allogeneic hematopoietic stem cell transplants over time with greater sensitivity than the clinical gold standard (the NIH skin score). We will describe our efforts to develop optimal protocols to enable non-experts to carry out rapid and reliable measurements. We will also discuss the need for further examination of soft tissue impact response to truly understand the signal contributions from different soft tissue layers.  Multilayer rapid assessment is the next major challenge for progress in sclerotic skin disease.
Bios:
Eric Tkaczyk is a 2010 graduate of the MD/PhD at the University of Michigan, with PhD training in the Department of Electrical Engineering and Computer Science. He completed post-doctoral training at the University of Tartu Institute of Physics in 2012 and academic track dermatology residency at Vanderbilt in 2016, where he is currently assistant professor of dermatology and biomedical engineering. He is also an attending dermatologist and research scientist at the Nashville VA Medical Center. As founding Director of the Vanderbilt Dermatology Translational Research Clinic (VDTRC.org), he lectures internationally on dermatologic imaging and measurement technologies, which is his research focus.
Shramana Ghosh completed an MS in Industrial Engineering from Texas A&M University in 2013 and obtained her PhD in Mechanical Engineering from UC Irvine in 2017. This was followed by postdoctoral training at the Mechatronics, Robotics, and Controls Laboratory at the New York University Tandon School of Engineering from 2018-2020. She is now a researcher in the Vanderbilt Dermatology Translational Research Clinic, where she aims to impact patient care by developing and deploying technologies to track skin disease progression.