VISE Spring Seminar – Jose´ A. Diaz, MD
VISE Spring Seminar
to be led by
Jose´ A. Diaz, MD
Director, Division of Surgical Research,
Research Associate Professor of Surgery, VUMC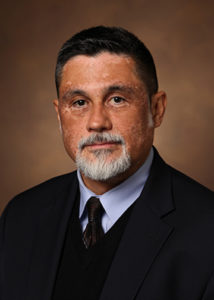 Date: Thursday, January 16, 2020
Time: 12:15 lunch, 12:25 seminar start
Location: Stevenson Center 5326
Title:
Surgical Research, Deep Vein Thrombosis, and Preclinical models
Short bio:
José A. Diaz, MD, FAHA is a Vascular Surgeon trained in Cardiovascular and General Surgery with additional specialization in ultrasonography and phlebology. Following his career as a surgeon in Argentina, Dr. Diaz moved to the United States to pursue basic science research in vascular disease, where he now serves as Director of the Division of Surgical Research at Vanderbilt University Medical Center.
Dr. Diaz is internationally recognized for his contributions to preclinical models of venous thrombosis. He led the development of two novel mouse models—the Electrolytic IVC Model (EIM), and the recurrent IVC venous thrombosis model. Dr. Diaz led the development of the first consensus on animal models of venous thrombosis, approved by the American Venous Forum and endorsed by the ATVB council and the ISTH. Additionally, his research has contributed to key findings related to inflammation in venous thrombosis and uncovering potential therapeutic targets for cancer-associated thrombosis.
Beyond his research accolades, Dr. Diaz is an active member of the international scientific community. Dr. Diaz has held leadership positions through the Argentinian College of Venous and Lymphatic Surgery, the American Venous Forum -Board of Directors-, the International Society on Thrombosis and Haemostasis -Chairman of the Thrombosis Model standardization subcommittee-, and the American Heart Association. Dr. Diaz serves on the editorial board of Phlebology Journal, Research and Practice in Thrombosis and Hemostasis and the Journal of Vascular Surgery Vascular Science. Additionally, he served as a member of the Institutional Animal Care and Use Committee (IACUC) at the University of Michigan and he serves as Co-Director of the Day of Innovation and Science Program at the American Venous Forum.
Dr. Diaz was recently awarded the 2019 ATVB Special Recognition Awardee in Thrombosis.