VISE Spring Seminar – David Kent, MD and Daniel Fabbri, PhD
VISE Spring seminar
to be led by
David T. Kent, MD
Assistant Professor of Otolaryngology,
Director of Sleep Surgery, VUMC
and
Daniel Fabbri, PhD
Assistant Professor of Biomedical Informatics, VUMC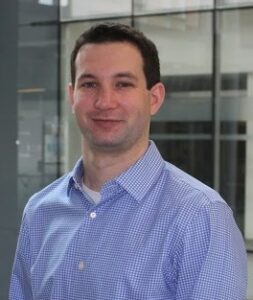 Date: April 8, 2021
Time: 12:15 p.m. Room Admittance, 12:25 p.m. start
Zoom: Details will be sent morning of…
Title: Mapping the upper airway with high-resolution manometry and machine learning to improve surgery selection for obstructive sleep apnea
Abstract: Surgeons use drug-induced sleep endoscopy (DISE), the state-of-the-art for phenotyping the upper airway, to help select appropriate surgical treatments for obstructive sleep apnea (OSA). Nevertheless, DISE is far from perfect: it is costly, subjective, imprecise, suffers from variable interrater reliability, and requires the patient undergo general anesthesia. High-resolution manometry (HRM) is a well-established technology for characterizing esophageal motility patterns. In this talk, we propose using HRM and machine learning techniques to objectively map collapse patterns of the upper airway in OSA. Our proposed methods open up new possibilities in OSA management, creating the potential for reliable, accurate, low-cost phenotyping of the upper airway in sedated or natural sleep.
Bio: Dr. David Kent is currently an Assistant Professor of Otolaryngology-Head and Neck Surgery and Director of Sleep Surgery in the Department of Otolaryngology-Head and Neck Surgery at Vanderbilt University Medical Center. His academic interests lie in the neurophysiology of the upper airway, with a focus on obstructive sleep apnea (OSA). He has investigated the clinical efficacy of hypoglossal nerve stimulation therapy, the utility of drug-induced sleep endoscopy, and has published research proposing novel neurostimulation therapies for OSA. In collaboration with colleagues in bioinformatics, he has developed techniques for objective phenotyping of the upper airway and applications for machine learning in polysomnography scoring. He is a member of the AASM's Artificial Intelligence Task Force and is the Chair of the AASM's Surgical Guidelines for OSA in Adults Task Force, responsible for updating the professional organization's national guidelines for sleep clinicians regarding surgical therapies for OSA.
Positions: Assistant Professor of Otolaryngology-Head and Neck Surgery; Director of Sleep Surgery
Bio: Daniel Fabbri, Ph.D., is an Assistant Professor of Biomedical Informatics and Computer Science at Vanderbilt University. His research focuses on machine learning applied to electronic medical records, clinical data and data privacy. Dr. Fabbri's research has been sponsored by the National Science Foundation, National Institutes of Health and U.S. Department of Defense. His research on machine learning in healthcare and data privacy has been published in JAMA Internal Medicine, the Journal of the American Medical Informatics Association, Journal of Pediatrics, International Journal of Medical Informatics, and multiple other computer science proceedings. Dr. Fabbri is also the Founder and CEO of Maize Analytics.
Positions: Assistant Professor of Biomedical Informatics and Computer Science