VISE researcher awarded $2.6M grant to improve Alzheimer's patient management
An electrical and computer engineering professor has received a $2.6 million NIH grant to improve the reliability of techniques to map of structural changes in the brains of people who have Alzheimer's Disease.
The goal is to identify opportunities for early intervention by developing more effective interventional strategies.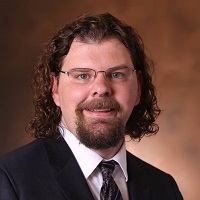 Bennett Landman, who chairs the Department of Electrical and Computer Engineering, leads the four-year project.
"Changes in brain's white matter are increasingly being understood as a source of early markers of Alzheimer's disease, and diffusion weighted MRI offers unparalleled opportunities to probe these brain connections," said Landman.
Alzheimer's Disease and dementia is significant public health crisis affecting 5.8 million Americans. Only four medications for Alzheimer's Disease have FDA approval, but none of those medications produce enduring changes in the progression of the disease that lead to cell death.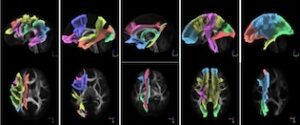 Early detection and diagnosis are imperative to successful patient management, and biomarkers are needed for revaluating new therapies in clinical trials.
"I am enthusiastic about the opportunities in this project to create new technologies for quantifying diffusion weighted MRI targeted for better understanding of Alzheimer's disease," Landman said.
The project is funded by the National Institute of Biomedical Imaging and Bioengineering (R01 EB017230).