VISE affiliates awarded $2.5 million NIH grant for epilepsy project
A team of Vanderbilt University engineers and surgeons were recently awarded a five-year, $2.5 million National Institutes of Health R01 grant to continue research into epilepsy-related seizures and brain networks.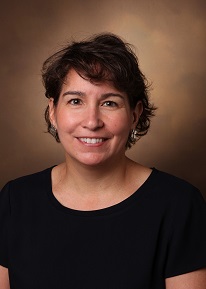 Victoria Morgan, associate professor of radiology and radiological sciences, is the principal investigator. Bennett Landman, associate professor of electrical engineering and Dario Englot, assistant professor of neurological surgery, round out the leadership group.
"I am particularly excited about this project because it will be one of the first to quantify brain changes before seizures occur (or really recur) in humans," said Morgan, who holds a secondary appointment as associate professor of biomedical engineering.
The project, "The Role of Network Connectivity in Post-Surgical Seizure Recurrence in Temporal Lobe Epilepsy," follows several years of NIH-funded work to measure functional and structural brain networks related to seizure propagation in epilepsy. The team's overall approach recognizes identification of the seizure focus is of primary importance in managing epilepsy, however mapping related widespread network activity provides critical information in understanding and predicting the effects and success of surgical treatment.
In past work they studied brain networks using MRI before surgery to look for surgical outcome predictors with some success. The new study will involve a pre-surgery MRI to establish a baseline and then MRIs at four time points within the first three years after surgery.
The longitudinal information will allow comparisons between how networks evolve after surgery in patients that remain seizure-free over three years and networks in patients whose seizures recur.
The goal is to better pinpoint the mechanisms involved in post-surgery recurrence as well as improve pre-surgical predictors of long-term outcomes.
The project, R01 NS110130 01, is administered through the National Institute of Neurological Disorder and Stroke, includes collaboration between the Vanderbilt Institute for Surgery and Engineering (VISE), the Vanderbilt University Institute of Imaging Science (VUIIS) and the Vanderbilt University Medical Center Departments of Neurology and Neurological Surgery.