VISE affiliate Graham Johnson awarded prestigious individual predoctoral fellowship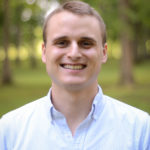 Graham Johnson, a biomedical engineering MD-PhD student and VISE affiliate, has received a Ruth L. Kirschstein National Research Service Award Individual Predoctoral Fellowship (F31) from The National Institute of Neurological Disorders and Stroke.
Johnson works with his mentor Dario Englot, MD, in the Brain Imaging and Electrophysiology (BIEN) Lab. Englot, Assistant Professor of Neurological Surgery, Radiology and Radiological Sciences, and Biomedical Engineering is also an affiliate of the Vanderbilt Institute for Surgery and Engineering and frequently collaborates with engineering faculty and graduate students.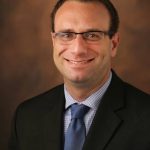 "We are thrilled that Graham received this award for his exciting work studying brain networks in epilepsy," Englot said. "Graham is performing advanced analyses to predict which epilepsy patients will respond to surgery and which brain regions are causing seizures, to guide patient selection and surgical targeting."
Johnson's co-mentor on the award is Cornelius Vanderbilt Professor and VISE Director Benoit Dawant.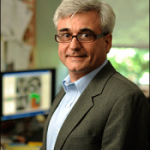 "The F31 is a prestigious and competitive award, and Graham's project is very much in line with the mission of VISE. He will innovate engineering approaches to define brain networks problems, and this information can be translated to the clinical realm to improve surgical care," said Dawant, Professor of Electrical and Computer Engineering.
The award will support Johnson's work in severe cases of epilepsy that cannot be controlled with medications and require surgery to stop or reduce seizures. He will use a combination of structural MRI imaging together with recordings and stimulations of the human brain for a truly multimodal approach. His grant title is "Directed connectivity analysis of resting-state SEEG and DWI to improve lateralization and localization in focal epilepsy."
"I am very grateful for this support and am eager to continue working with neuroimaging, electrophysiology, and machine learning to scientifically address an important problem in clinical care: how to effectively treat patients with drug-resistant epilepsy," Johnson said.  "VISE provides a wonderful environment for innovation and scientific discovery. I am surrounded by excellent mentors who will help shape this work and are dedicated to our success."
The National Research Service Award provides training fellowships to promising applicants with the potential to become productive, independent investigators in its scientific mission areas. The fellowship supports the research training of exceptional pre-doctoral students for up to three years leading to a PhD or a combined MD-PhD degree.