Spring Seminar: Ming Li, Ph.D.
Ming Li, chief of bioengineering

Cardiothoracic Surgery Research Program, National Heart, Lung and Blood Institute, National Institutes of Health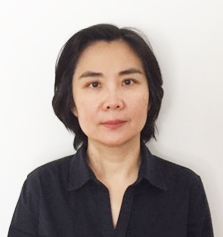 Date: Monday, March 27
Time: 4:10 p.m.
Location: Featheringill Hall Room 136
Title: "Medical Robotic Control and System Integration"

Abstract
The recent technology advancement on medical robotics facilitates minimally invasive surgery and intervention. Since the medical robotics works in a very unique environment, the design and control of the robotic system have to take it into account. This talk will present a surgical system that integrates robotics, real-time imaging and control strategies which address the special needs and work flow for cardiac intervention and further discuss the control of the medical robotics to intelligently assist minimally invasive surgery.
Image-guided robotic surgical intervention system allows a physician to improve the quality of many critical tasks and perform interventions that are otherwise impossible. Transcatheter aortic valve implantation (TAVI) is one such intervention procedure. Li will present the engineering solutions that facilitate MRI guided TAVI, in terms of MR imaging techniques, optimization of the interventional devices and tracking of the devices before presenting the robotic assistant system, delineating the system architecture and integration; robotic device requirement and design; registration method that correlate the patient, robot and MRI scanner; control strategy and user interfaces that address the needs of the multiphase procedure; and preclinical animal study results.
Li will further discuss the control mechanism and strategies dedicated for medical robotics. An ideal intelligent medical robotic system should have task models of surgical procedures, patient-specific anatomical models, and the ability to use this information to predict surgeons' intentions. The control of the robotic device should have the ability to provide the surgeon with 1) augmented visual and haptic sensory information about the procedure being performed, 2) augmented ability to position and manipulate surgical instruments, and 3) the ability to perform semi-automated tasks and/or provide virtual fixtures for safe navigation and tissue manipulation.  
Bio
Dr. Ming Li is currently the chief of bioengineering section, Cardiothoracic Surgery Research Program, National Heart, Lung and Blood Institute, National Institutes of Health. She received her Bachelor's Degree in Biomedical Engineering from Shanghai Jiaotong University, China and Master's Degree in Precision Machinery Engineering from the University of Tokyo, Japan. She obtained her PhD degree in Computer Science from the Johns Hopkins University in 2005. After that she joined National Institutes of Health as a staff scientist. She is in charge of research and development of new engineering solutions on medical devices, robotics, imaging, and computing to advance minimally invasive surgery and intervention, and translate the research and prepare systems for preclinical and clinical trials. Her research interests include medical robotics, medical imaging, minimally invasive surgical intervention, intelligent human-machine interaction. Dr. Li is a reviewer for IEEE TRO, IEEE TBME, IEEE SMC, IJCARS, IJMRCAS. She has been served as international organizing committee member of MIAR and CARS. Dr. Li is a member of MICCAI and senior member of IEEE.