KUDOS: September 2022 edition
---

Congratulations to our VISE affiliates. Read about our faculty, staff and student awards, honors and achievements
Share your good news with the VISE community by filling out this form.
Bennett Landman, PhD, Chair, Department of Electrical and Computer Engineering, received the Chancellor's Award for Research along with Josh Caldwell.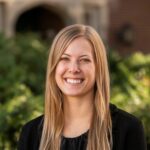 Kristy Walsh, BEAM Lab,  presented her final Ph.D. defense on September 13, 2022.
Dissertation title: "On-Axis Acoustic Radiation Force-based Quantitative Elasticity for Skin Applications using a Bayesian Displacement Estimator"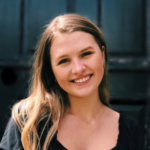 Mariana Smith, MEDLab, was awarded an Excellence in Research Poster Award in the category of Engineering for her presentation at the Vanderbilt Undergraduate Research Fair on September 8. Her poster, titled 'Foldable Laparoscopic Omnidirectional Wrist for Effective Robotic Surgery' was the only project selected in the discipline of engineering and was awarded a $200 prize. Read more here.