BIEN Lab wins three awards at NANS 2018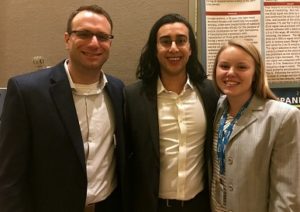 The BIEN Lab was honored three times during this year's North American Neuromodulation Society (NANS) Annual Meeting.
Dr. Dario Englot, assistant professor of neurological surgery, radiology and radiological sciences, and biomedical engineering, won the prestigious Kumar New Investigator Award for his paper titled, "Altered structural and functional connectivity of brainstem arousal centers in temporal lobe epilepsy."
The award, established to commemorate the legacy of Dr. Krishna Kumar for his work in the neurosurgical treatment of pain, is accompanied by a $5,000 grant.
"We are using advanced neuroimaging techniques to evaluate subcortical brain connectivity changes in patients undergoing surgery for epilepsy," said Englot, director of the Brain Imaging and Electrophysiology Network Lab (BIEN). "This work allows us to relate neuropsychological problems in this common disorder to dysfunction in brain networks related to arousal.
"The work of our Vanderbilt Institute for Surgery and Engineering (VISE) lab that we presented at the meeting is at the cross sections of engineering and functional neurosurgery," Englot said.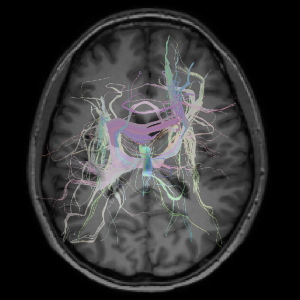 Additionally, lab members are examining how these brain connectivity patterns change after surgery in patients who become free of seizures.
"Our work will have important implications for decision-making in epilepsy surgery, including patient selection, timing of surgery, selection of intervention, and managing outcome expectations," Enlot said.

Hernán González, an MSTP MD/PhD candidate and member of the BIEN lab, received two awards at the conference, He received a Travel Fellowship award, created to encourage participation by scientists, neurologists, and advanced practice providers at the NANS Annual Meeting.
Gonzalez also won best poster award for his poster titled, "Disturbances of Brainstem Functional-Connectivity in Temporal Lobe Epilepsy Patients May Recover after Successful Epilepsy Surgery."