Owen Graduate School of Management
Vanderbilt University's Owen Graduate School of Management (OGSM) provides world-class business education on a personal scale and pursues a level of excellence worthy of global recognition.  OGSM offers a variety of programs in a diverse, close-knit and collaborative environment, and promotes inquiry and discovery amongst its students, faculty, and administration.  In order to fulfill its goals of bringing all of its students and faculty under one roof, and in support of the university's Academic Strategic Plan and FutureVU initiative, the project at OGSM will uphold the university's goals in sustainability, community connectivity and pursuit of excellence in education.
Coming on the heels of the Owen School's 50th anniversary, this project has received significant support from donors. The Owen Century Partners, a group of early supporters of the project, committed to helping launch the building renovation and expansion, and since then more alumni have committed additional gifts. This project is the university's first to be completely funded by donations.
Project Details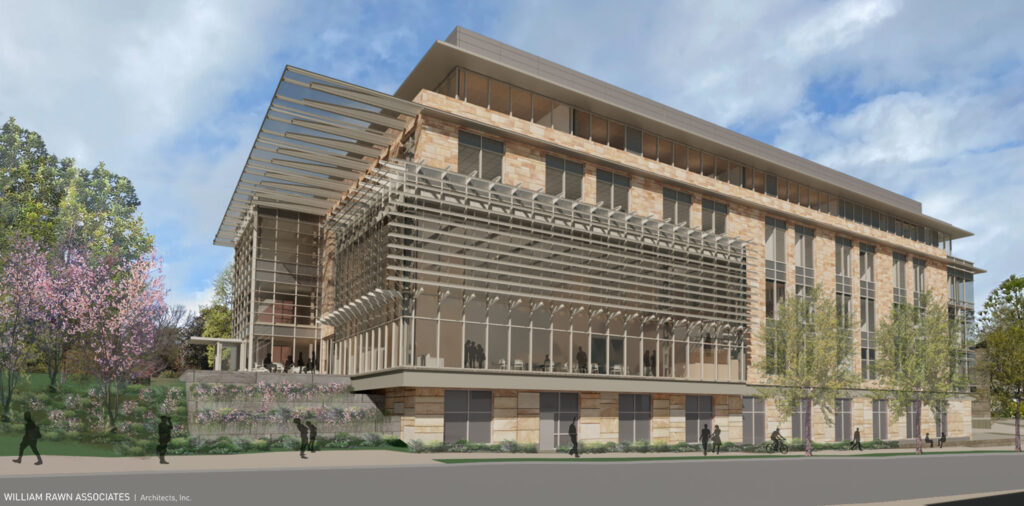 The renovation and expansion of Management Hall includes a total of 48,000-square-feet, extending the size of Management Hall by 50 percent to better accommodate the wider Vanderbilt and Nashville business communities.
The project will include a new entrance facing 21st Avenue to make the university's campus more accessible to the Vanderbilt community and the surrounding Nashville community.  In addition to the new entrance on the first floor, a new cafe, flexible active learning classroom, collaboration spaces for students and a multipurpose room that will be able to fit OGSM's entire MBA student body are part of the design.
A building addition will allow for larger classrooms on the second floor and office spaces on the third floor.  Another part of the project is adding a fourth floor to the existing OGSM building which will feature an outside deck, an event space and two classrooms.
Walk & Roll Loop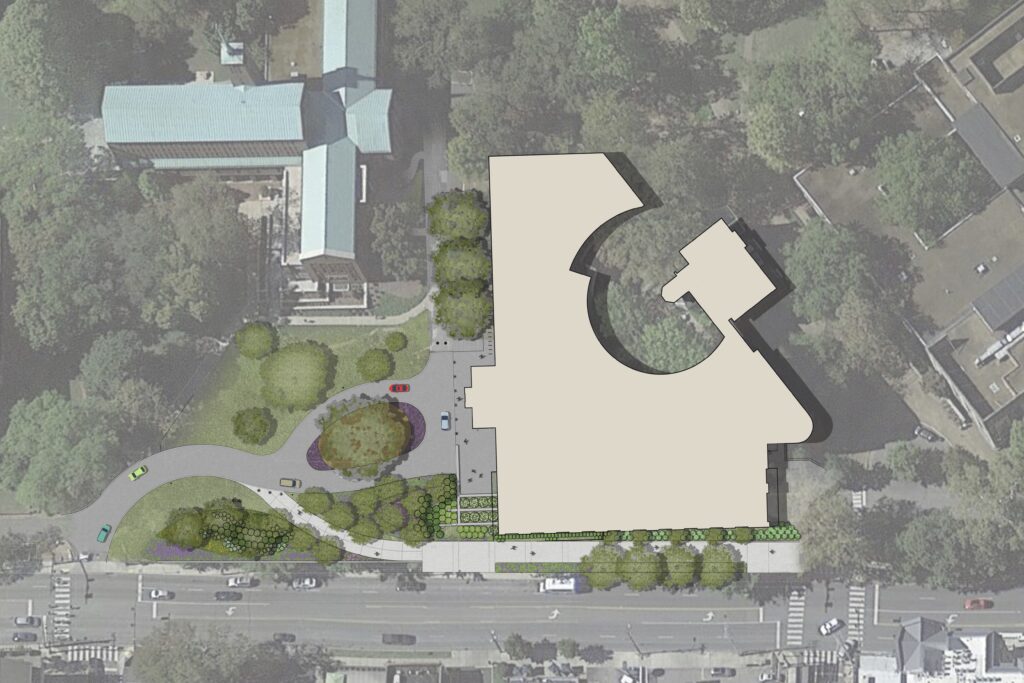 A part of the OGSM project is the removal of parking lot 6B on 21st Avenue, between Scarritt Place and Grand Avenue. The removal of this hardscape is in support of the university's FutureVU initiative and sustainability goals to add more green space and create a more park-like setting on campus. The parking lot will be transformed into a new welcoming entrance along 21st Avenue, and a portion of the Walk & Roll Loop, a wide comfortable loop encircling campus for active transportation and recreation. The enhanced, ADA accessible pathways, Walk & Roll loop and green space support the university's goal to improve connectivity and enhance accessibility throughout its campus.
Parking Update
All the ADA parking spots in the permanently closed 6B lot have been relocated to surrounding parking lots and structures. These nearby parking lots also have amble existing ADA parking spots available.  For annual permit holders, nearby lots include 5, 5A, 5B, 6 and 6A, all along 21st Avenue. There are also multiple lots along 19th Avenue available.
Daily Parking participants can still use the Wesley Place, Terrace Place and Sony garages.
View the latest parking map here.
Virtual Tour
---
---
---
---