Frist Athletics Village
The largest undertaking of its kind in school history, Vandy United represents a bold step for Vanderbilt Athletics. A $300 million investment in student-athletes and athletics programs, the Vandy United Fund will support major facilities and operational enhancements. It will elevate each sport at Vanderbilt, transform the athletics footprint on campus, build the best student-athlete experience in college sports and create an immersive game day experience for Commodore Nation. 
In support of the university's FutureVU initiative, the Vandy United projects will also include the transformation of Jess Neely Drive. Set to close permanently to vehicular traffic in January 2023, the roadway will become a pedestrian and bicycle-centric environment to enhance the connection between the Athletics Neighborhood and the main campus, as well as, provide the Vanderbilt community with a new green space.  
PROJECT DETAILS
Basketball Operations & North End Zone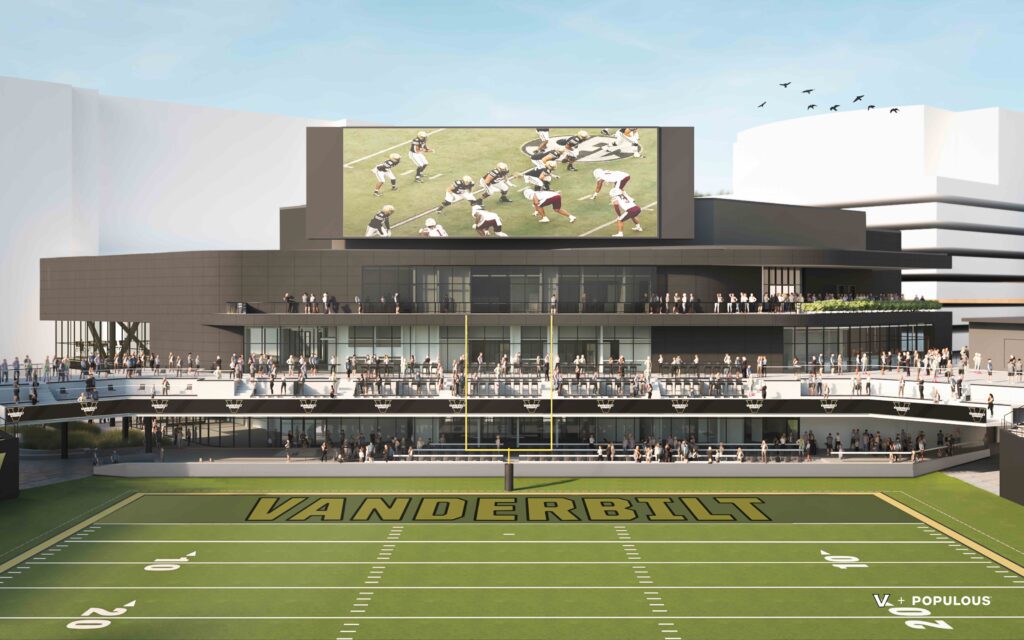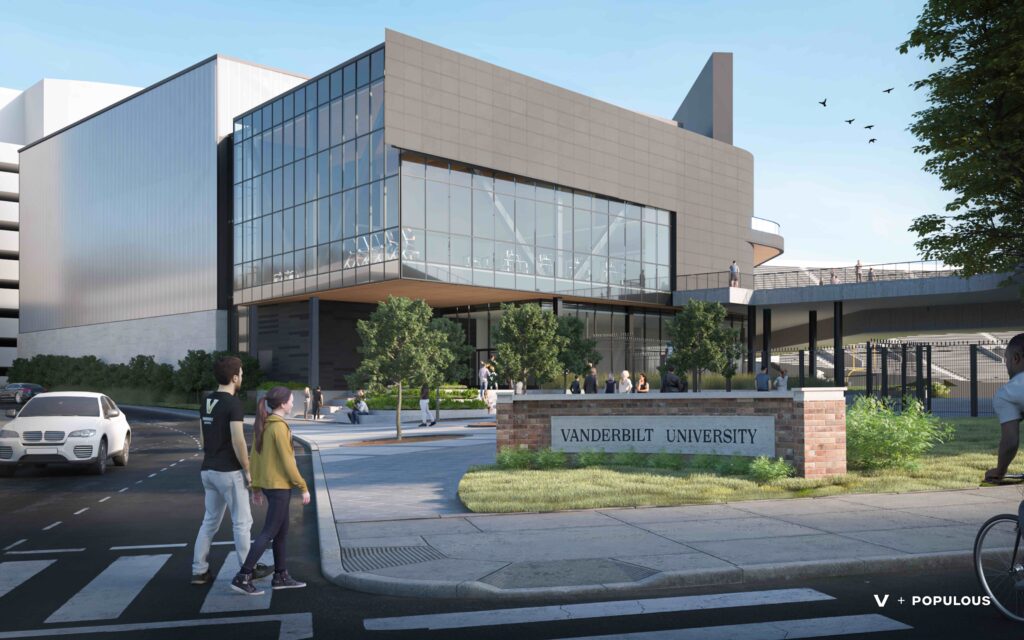 Located in the current north end zone of FirstBank Stadium

 

Multi-floor building with two practice gyms spanning more than 90,000 square feet

 

New student-athlete locker rooms and lounges

 
New weight room

 

New athletic training facility

 

Premium hospitality areas

 

New video board to enhance football game day experience

 

New premium seating in addition to loge boxes for football game days

 
Visiting football locker room

 

New north concourse expansion connecting FirstBank Stadium's east and west concourses

 

Convenient access to Memorial Gymnasium

 
Updated Renderings of Basketball Operations Center: 
South End Zone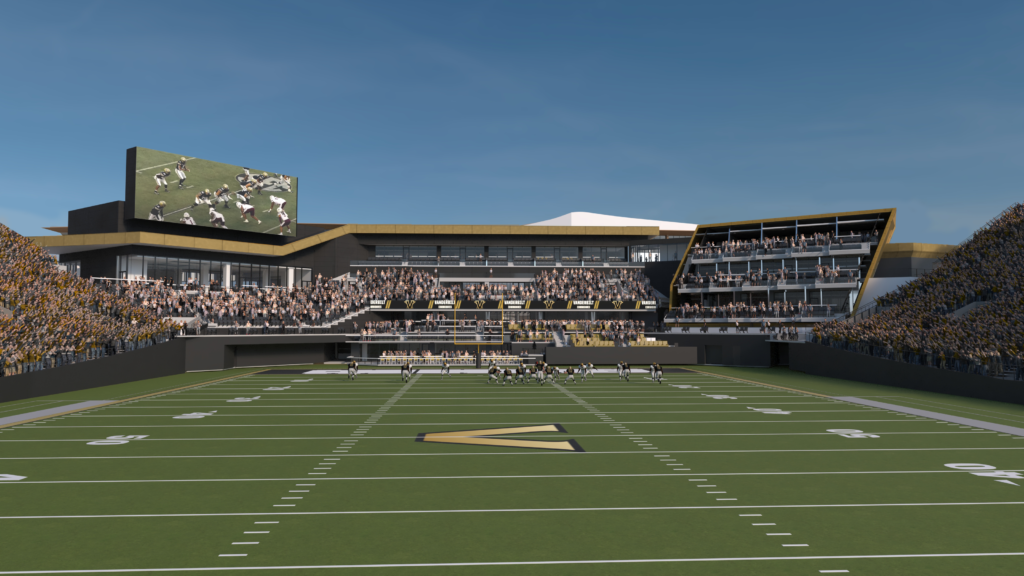 Replacing current south end zone seating bowl of FirstBank Stadium

 

Multi-floor building spanning more than 130,000 square feet

 

Football game day locker room

 
Student-athlete training table and dining facility, five times larger than current dining facility

 

New diverse premium seat offerings for football game days, including living room boxes, loge boxes, club seating, field-level seating, founders' suites, club suites and open-air tailgate suites

 

Renovated concourse twice as large as current footprint, also doubling the number of concession stands with expanded offerings

 

New videoboard and stadium acoustics system

 
Football Operations & McGugin Center
Expanding square footage of McGugin Center by more than 175 percent

 
New academic center doubling the size of current student-athlete academic center

 

Football locker room and lounge area

 

Football weight room

 

All-sports athletic training room to more than double in size

 

Hydrotherapy and recovery areas

 
Student-athlete nutrition stations

 

New sport science lab

 

Team meeting rooms

 

Coaches' offices

 

New Olympic sports weight room featuring more than 150 percent more square footage than existing weight room

 
New Olympic sports locker rooms, with more than twice the space of current footprint

 
Football Indoor Practice Facility
Situated on footprint of current football practice field

 

More than 100,000 square feet

 

120-yard artificial turf football field

 

Fully climate controlled which facilitates year-round training

 
Tennis Facility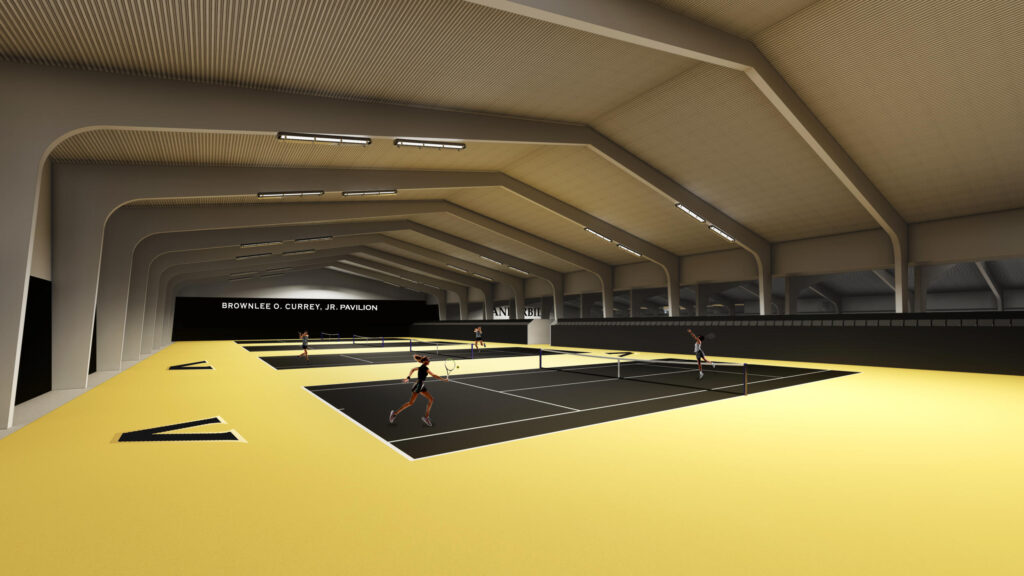 Five current courts in the indoor portion to be renovated into a more generous four court configuration and additional circulation space

 

Five new indoor courts and two outdoor courts will be added

 

New seating options to provide unobstructed viewing of all courts, air conditioning, new upward-facing LED lighting and insulated walls with ball-resistant covering

 

All existing student-athlete and coaches' facilities will be renovated

 

It will exceed all requirements needed to host all levels of NCAA postseason competition
Jess Neely Transformation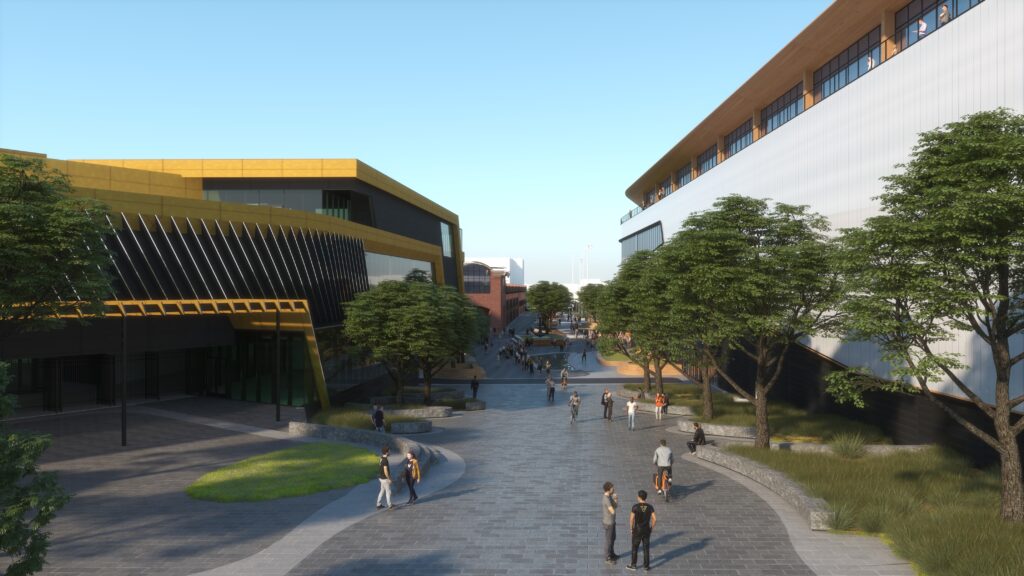 Transforming Jess Neely Drive into a pedestrian and bicycle-friendly green space
Enhancing the connection between the Athletics Neighborhood and main campus
Supporting the university's FutureVU initiative by making campus more walkable, bikeable and sustainable
Installing updated utilities and infrastructure to support the other Vandy United capital projects
LIVE UPDATES
---
---
Managed by Barton Malow Construction, the team provides the latest updates about the construction progress. (website coming soon) 
For the latest Vandy United updates, visit vucommodores.com/vandyunited 
News
Dec. 22, 2022: Jess Neely Drive to permanently close to create pedestrian, bicycle-friendly greenway
Jan. 24, 2023: Vandy United Construction Impact | Ongoing work impacting areas around FirstBank Stadium and Hawkins Field