P.R.I.D.E. Training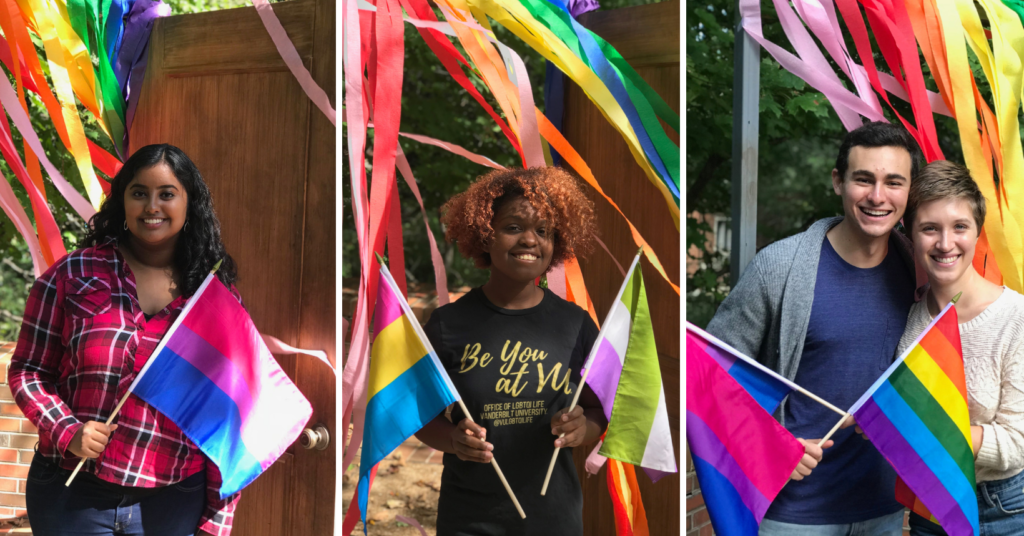 The P.R.I.D.E. (Pursuing Respect, Inclusion, Diversity, and Equity) program aims to create a visible network of support for lesbian, gay, bisexual, transgender, queer, intersex, asexual and other gender and sexually diverse (LGBTQIA+) individuals and their allies by providing an avenue through which any member of the Vanderbilt community can show their support. In addition to requesting a P.R.I.D.E. training for your student organization, classroom, or office, drop-in trainings open to anyone are offered throughout the term. Find out more information below. All attendees who complete the training will be given a placard to display.
By participating in the P.R.I.D.E. Training, participants show their support for people of all genders and sexualities and commit to developing allyship skills through the following actions:
Engaging in ongoing education about gender, sexuality, and intersecting identities.
Continuously working to recognize oppression, privilege, and the ways they impact marginalized communities.
Providing referrals, support, or resources on and off campus as necessary.
Fostering an equitable environment for people of all genders and sexualities, inclusive of their intersecting identities.
If you have any questions or would like more information about the P.R.I.D.E. Program, please contact Director, Stephanie Mahnke (she/her).
To request this training, fill out our registration form.
Drop-in P.R.I.D.E. trainings are offered throughout the term. Please contact lgbtqi@vanderbilt.edu to request a training. To sign up for our drop-in training(s), email lgbtqi@vanderbilt.edu.