Vanderbilt Undergraduate Arts Showcase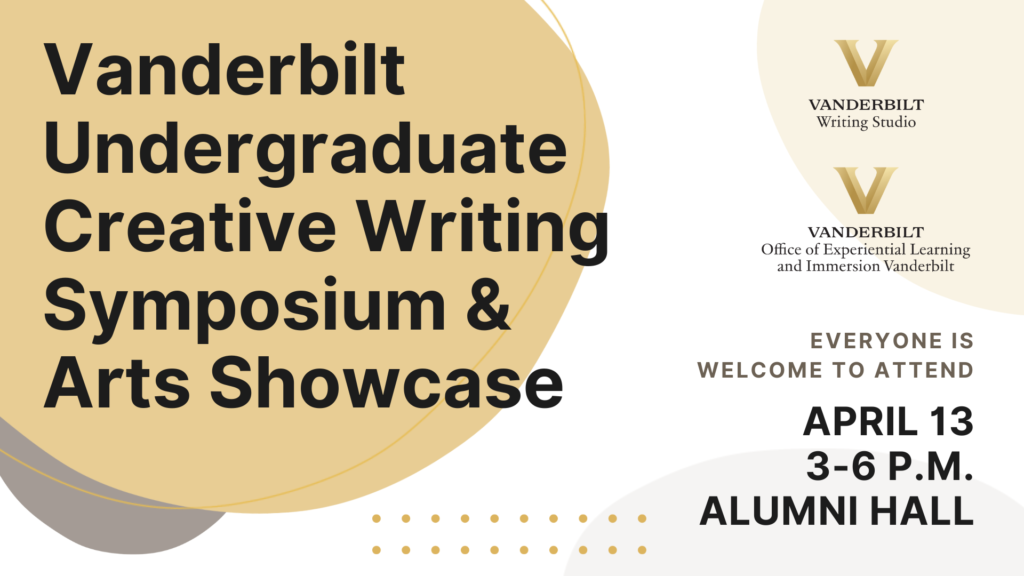 The Spring 2023 VUAS will occur on Thursday, April 13 from 3-6 P.M. in Alumni Hall. This year's event will be held in partnership with the Vanderbilt Writing Studio's Vanderbilt Undergraduate Creative Writing Symposium featuring remarks from
Vice Provost of Arts and Libraries Tracy
Denean Sharpley
-
Whiting during the event.
The Vanderbilt Undergraduate Arts Showcase features student-created projects from a variety of fields and disciplines. It is open to all undergraduate students across the university who wish to showcase the creative works they have completed during their time at Vanderbilt and features a portfolio of student-created works and an evening of student presentations.
The Vanderbilt Undergraduate Arts Showcase is sponsored by the Office of Experiential Learning and Immersion Vanderbilt.
Other University Showcases
Each semester at Vanderbilt brings together many different showcases and exhibitions as we celebrate the accomplishments of our students throughout the academic year. We encourage our attendees to take advantage of all the exciting events happening during this semester.
View a list of other exhibitions and showcases here.