History Month 2023

LGBTQI+ History Month
October is LGBTQI history month, recognized both nationally and at Vanderbilt as a time of reflection, celebration, and education. This is also the 15th year anniversary for the K.C. Potter Center! In recognition of the month, the Office of Lesbian, Gay, Bisexual, Transgender, Queer and Intersex Life, in collaboration with multiple campus and community partners, has developed a calendar of events for LGBTQI History Month with a focus on the past, present, and future, including educational programs, speakers, community events, panels, Coming Out Day party, workshops and trainings. Check out this page or view our posters below or around campus to find out more about these and other events around Nashville! Events are listed below by date and will have the theme indicate as Past, Present, or Future.
During the month of October, when you make a donation to Vanderbilt, you can choose a thank you gift of your choice. Whether you want to deck out your car or yourself, we have you covered. Click here today and make your gift to the K.C. Potter Center for LGBTQI Life to help us raise $15k for 15 years!
See the poster at the bottom for a snapshot of all events!
Monday, oct 2
LGBTQIA+ Month Reception from 12-2pm at KCPC. We will be previewing our VU LGBTQI Timeline created with the help of Vanderbilt Libraries and our interns from the Buchanan Fellowship, which includes the queer and trans history of Vanderbilt, like the undergraduate Lambda Association. Past.
Latin American & Hispanic Heritage Month (LAHHM) is recognized annually from September 15 through October 15, is the official celebration honoring the history, cultural diversity, and unique contributions of individuals and communities whose ancestry can be traced back to Spain, Mexico, Central and South America, and the Caribbean. Learn more about LAHHM at Vanderbilt here.
Tuesday, oct 3
To kick off LGBTQI+ History Month, the Blair School of Music faculty presents a concert of works written by and for composer and author Ned Rorem. Known for both his breadth of output for both vocal and instrumental forces, Rorem entered gay icon status through the publication of his diaries over forty years, beginning in 1966. The "Rorem Retrospective" is free to attend and will take place at Turner Hall at the Blair School at 8pm. This concert was conceived first as a 100th birthday celebration for the composer (who was born October 23, 1923), but Rorem passed away in 2022, shortly after his 99th birthday. Amy Jarman and Dashon Burton will be joined by Jennifer McGuire in selections of Rorem's works for voice and piano, while the instrumental faculty will tackle Rorem's 12-movement "Winter Pages" for clarinet, bassoon, violin, cello, and piano, written for the Chamber Music Society of Lincoln Center. Peter Kolkay will also introduce to Nashville a work for solo bassoon written in honor of Rorem by Blair faculty member Russell Platt, who was a student and friend of the late composer. Featuring Blair faculty members Amy Jarman, soprano; Dashon Burton, bass-baritone; Mariam Adam, clarinet; Peter Kolkay, bassoon; Amy Dorfman, piano; Jennifer McGuire, piano; Carolyn Huebl, violin; and Felix Wang, cello. Find out more here. Past.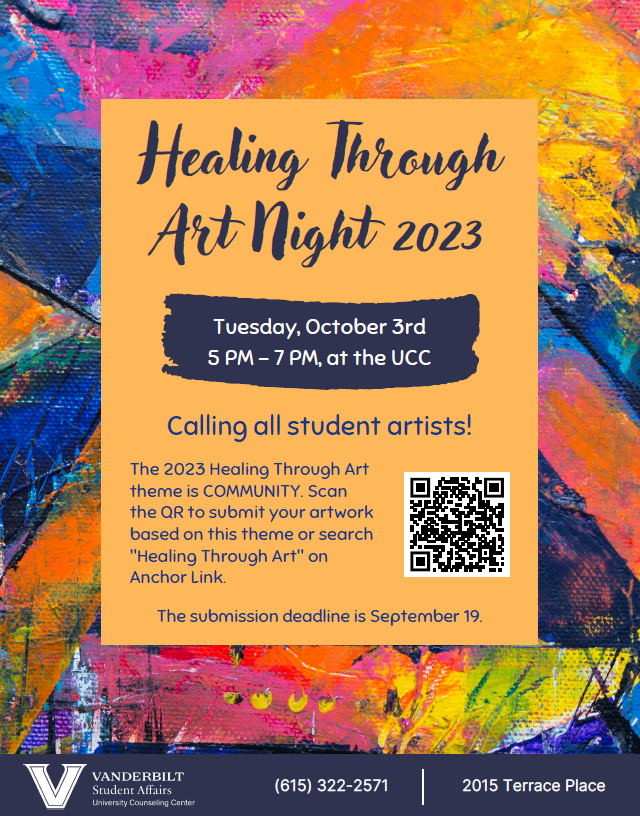 The UCC is celebrating the creative arts as a fun and meaningful form of self-expression and self-care in a big way this year! The entire campus community is invited to the 2nd Annual Healing Through Art Night, where the artwork of students will be on display at the UCC. Join the UCC for Healing Through Art Night on Tuesday, October 3rd at 5-7pm at the University Counseling Center. The 2023 Healing Through Art theme is COMMUNITY. See the flier or contact the UCC for more information. Past. Present. Future. 
Wednesday, Oct 4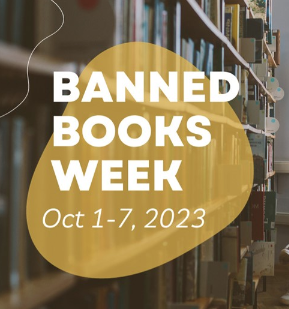 To celebrate Banned Book Week October 1-7th, join us for a Banned Book Week Reception on the Commons Yard from 12-2pm to kickoff of Banned Books Week, an annual celebration of the freedom to read, draws attention to banned and challenged books, and highlights persecuted individuals. We will launch the opening of our own campus "little banned books library," with a discussion of how reading banned books can be a form of advocacy and activism. Remarks begin at 12:15 p.m. and refreshments will be served. Co-sponsors include Parnassus Books and the Nashville Public Library.Co-partners include Vanderbilt Libraries, Peabody, Women's Center, Student Center for Social Justice and Identity, and the Black Cultural Center. Present. Future. 
Thursday, OCt 5
Campus partners will host a Banned Books Week Panel featuring local teachers, librarians, and activists. Resource guides about the reading and teaching of banned books will be provided. Present. Future.
Book bans and censorship affect the entire community — from librarians, authors, and journalists to teachers, community leaders, and readers of all types. This panel discussion, part of Banned Books Week, will focus on the affect of banned and challenged books on the community, as well as touch on the role of advocacy in fighting these challenges. Panelists include:
Lisa Bubert, Librarian 2, Nashville Public Library, Madison Branch
Caroline Brooks DuBois, Author
Anna Bernstein, Advanced Academic Coordinator, Metro Nashville Public Schools, Bellevue Middle School
Chris Sanders, Executive Director, Tennessee Equality Project
Kent Oliver, Library Consultant & former Director, Nashville Public Library
Emily Pendergrass, Associate Professor of the Practice of Literacy Education, Peabody College of Education & Human Development (moderator)
Friday, Oct 6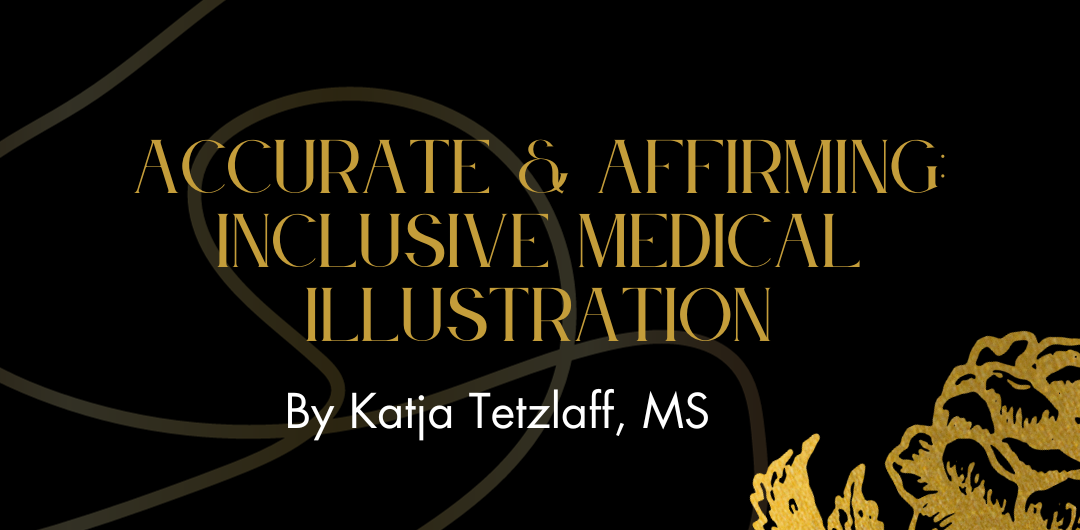 Come out for Accurate & Affirming: Inclusive Medical Illustration from 10am-12pm in Buttrick 206, with time for questions afterwards. Join educator and medical illustrator Katja Tetzlaff, MS for a talk and discussion about the history of medical illustration, the current state of the profession, and the future of diverse and inclusive biomedical visualizations, particularly as they relate to transgender, non-binary, and intersex representation. Refreshments will be provided. Co-hosted with VUMC Trans Buddy Program and VUSN Pride. Past. Present. Future.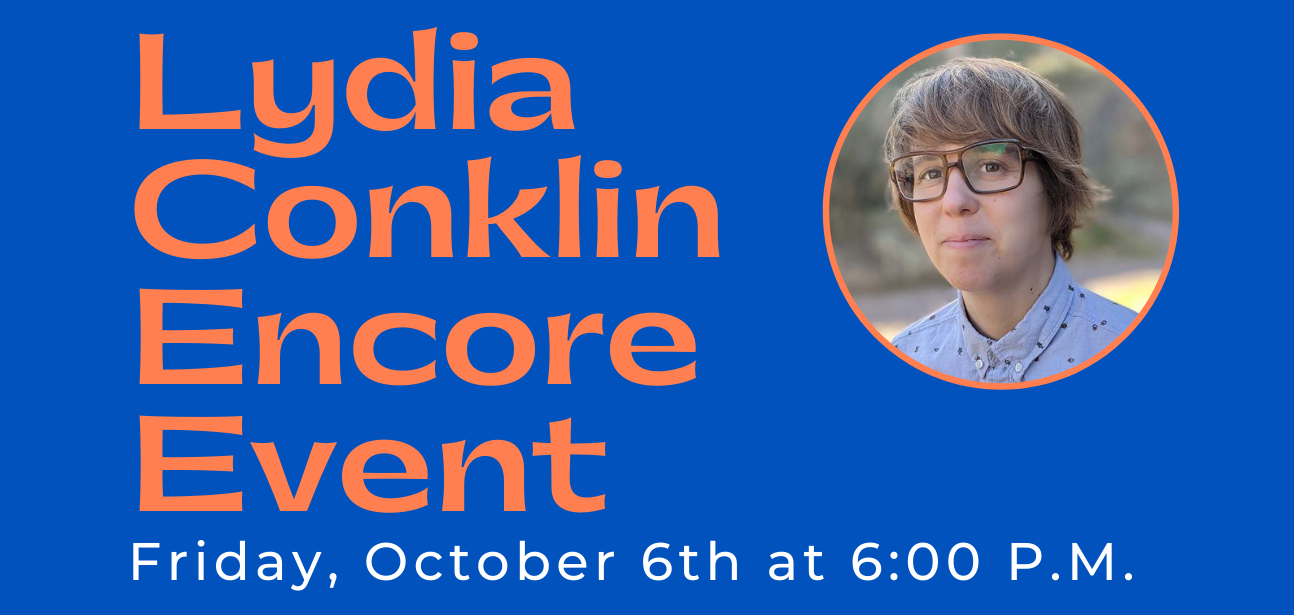 To kick-off our TGNB Author Series, Lydia Conklin will be returning for an encore event to celebrate the paperback release of Rainbow, Rainbow. Books will be available to purchase from the VU Bookstore. This event is co-sponsored by the Women's Center and the English Department. Present.
Saturday, Oct 7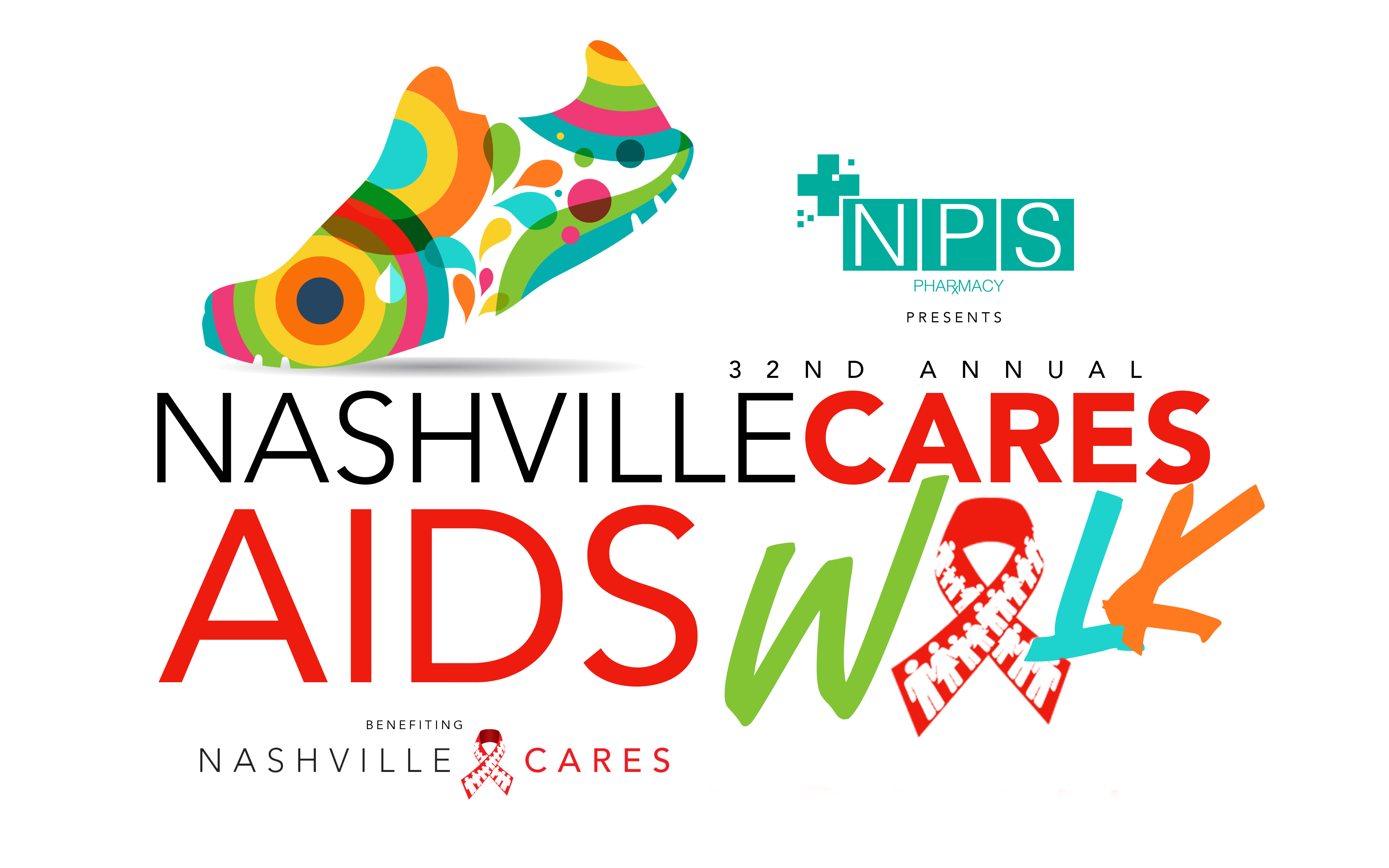 Organized to raise awareness and financial support for ending the HIV epidemic, the 32nd Annual Nashville CARES AIDS Walk presented by NPS Pharmacy is Tennessee's oldest continuously running HIV fundraiser and advocacy event. The Nashville CARES AIDS Walk is organized to raise awareness and financial support for ending the HIV epidemic. The 2023 event takes place at Hadley Park from 9:00am-11:00am. Register, donate, or support a team or fundraiser here or join the VU/VUMC team here. Present. Future.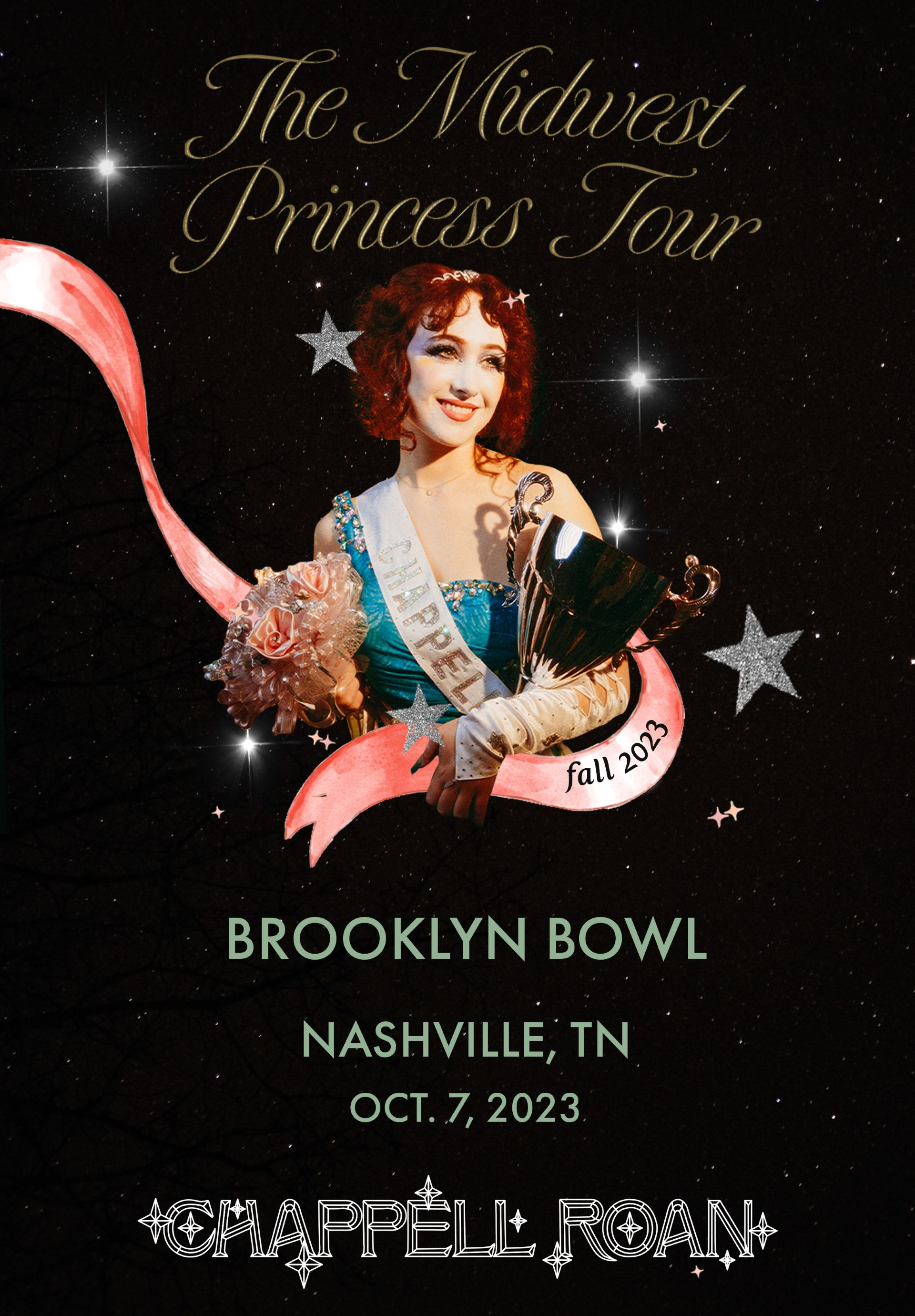 Bold pop hooks, sex positivity, honest songwriting, and a heavy dose of glitter make up the world of Chappell Roan, the next multi-faceted force in pop music. Chappell Roan's LGBTQIA+-inclusive The Midwest Princess Tour will be at the Brooklyn Bowl in Nashville on October 7th from 8:00-11:00pm. Stop by our community partners' tables while you are at the concert for ways to get involved in LGBTQIA+ advocacy in Nashville, Middle Tennessee, and beyond!
Monday, Oct 9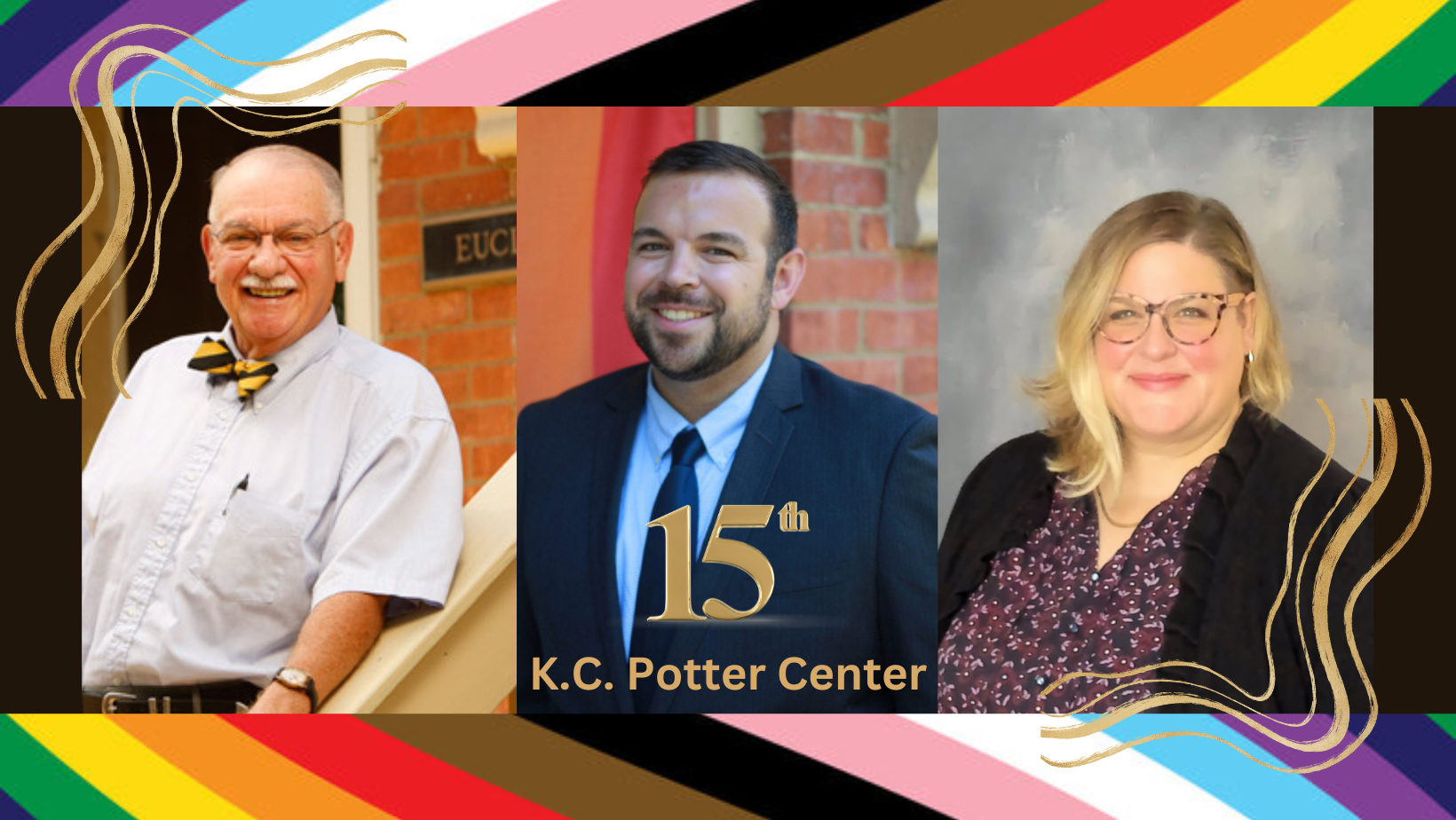 Join us for a panel and discussion about Past, Present, Future: The History of Vanderbilt's LGBTQI+ Life on Monday, October 9th from 12-1pm Featuring researchers, Dean K.C. Potter, and the first directors of Vanderbilt's LGBTQI Life office, this panel will discuss the rich history and climate of Vanderbilt and Nashville's LGBTQIA+ communities. Join us for an afternoon of intimate discussion around the challenges, joys, and contributions of Vanderbilt's LGBTQIA+ community. Panelists include K.C. Potter, Nora Spencer-Loveall, and Chris Purcell. Past.
Tuesday, Oct 10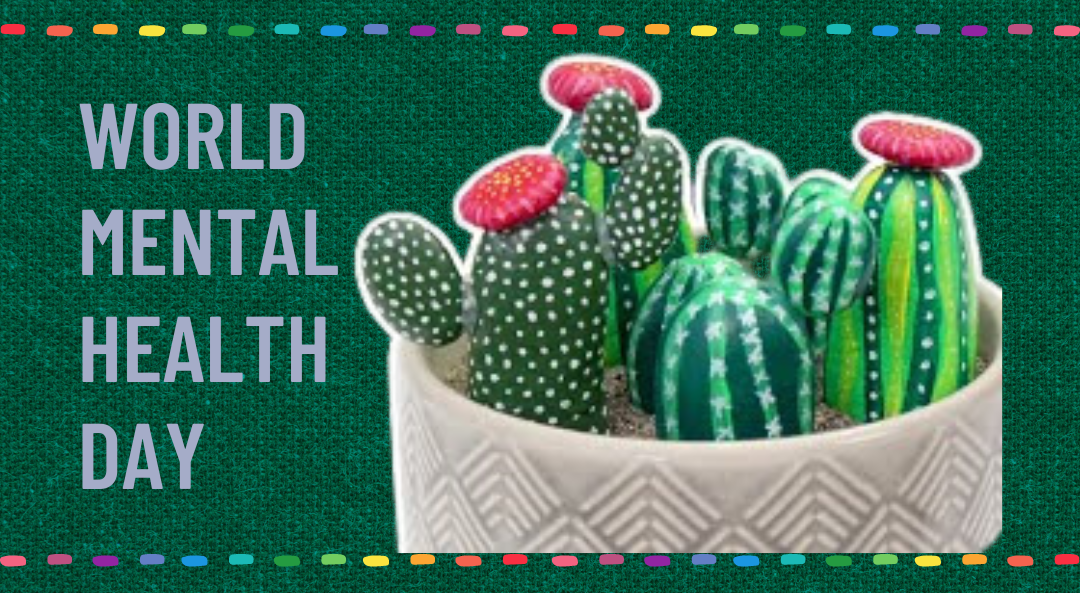 For World Mental Health Day, all students, faculty, and staff are invited to paint your very own Rock Garden at the KCPC from 12-2pm. The Center for Student Wellbeing, Student Care Coordination, and the University Counseling Center will be present to share tips and provide resources about mental health and wellbeing. Present.
Yuval David will lead a workshop on "Storytelling as Advocacy and Activism" at 2pm in the Vanderbilt Central Library Community Room (4th floor). You can register for the event and find more information here.
There will be a film screening of the documentary "Wonderfully Made – LGBTQ+R(eligion)" at 6pm in the Vanderbilt Fine Arts Gallery (Cohen Hall Room 203). Following the screening there will be a Q&A and community talk back moderated by Kashif Graham (Outreach Librarian for Religion & Theology) with Yuval David (Director), Mark McDermott (Executive Producer), Ellen Armour (E. Rhodes and Leona B. Carpenter Professor of Feminist Theology and Director of the Carpenter Program in Religion, Gender, and Sexuality) and the Rev. Dawn Bennett (M.Div. '18, Pastor Developer at the Table). The artwork from the film will be on display digitally and there will be a reception. You can register for the event and find more information here. Present. Future.
Wednesday, Oct 11
Join us for our annual National Coming Out Day Celebration on Alumni Lawn from 1:00-4:00pm! We will have therapy dogs, prizes, live music, food trucks, photo opportunities, and more! Stop by the tabling section to learn more about diversity and inclusion around campus, and be sure to swing by the local queer vendors section for tasty treats and to find out more about LGBTQIA+ advocacy across Nashville and Tennessee. Miss our Past, Present, Future: The History of Vanderbilt's LGBTQI+ Life panel on Monday? Watch it at the celebration! Past. Present. Future.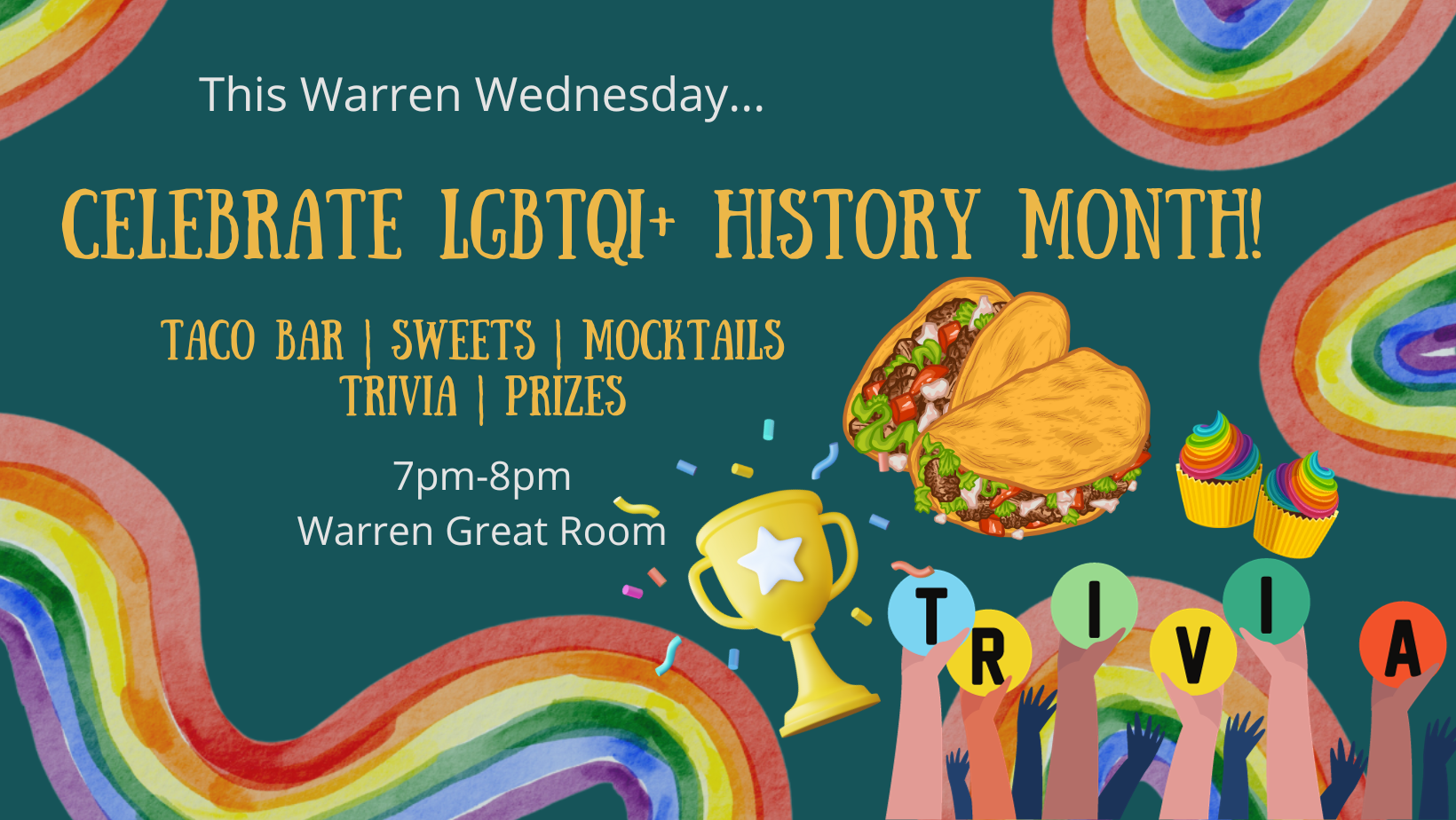 On National Coming Out Day and Warren Wednesday, join the Robert Penn Warren Center for the Humanities to celebrate LGBTQI+ History Month with a special Trivia Night! There will be a taco bar, sweets, mocktails, and prizes from 7:00-8:00pm in the Warren Great Room in Kissam.
Thursday, Oct 12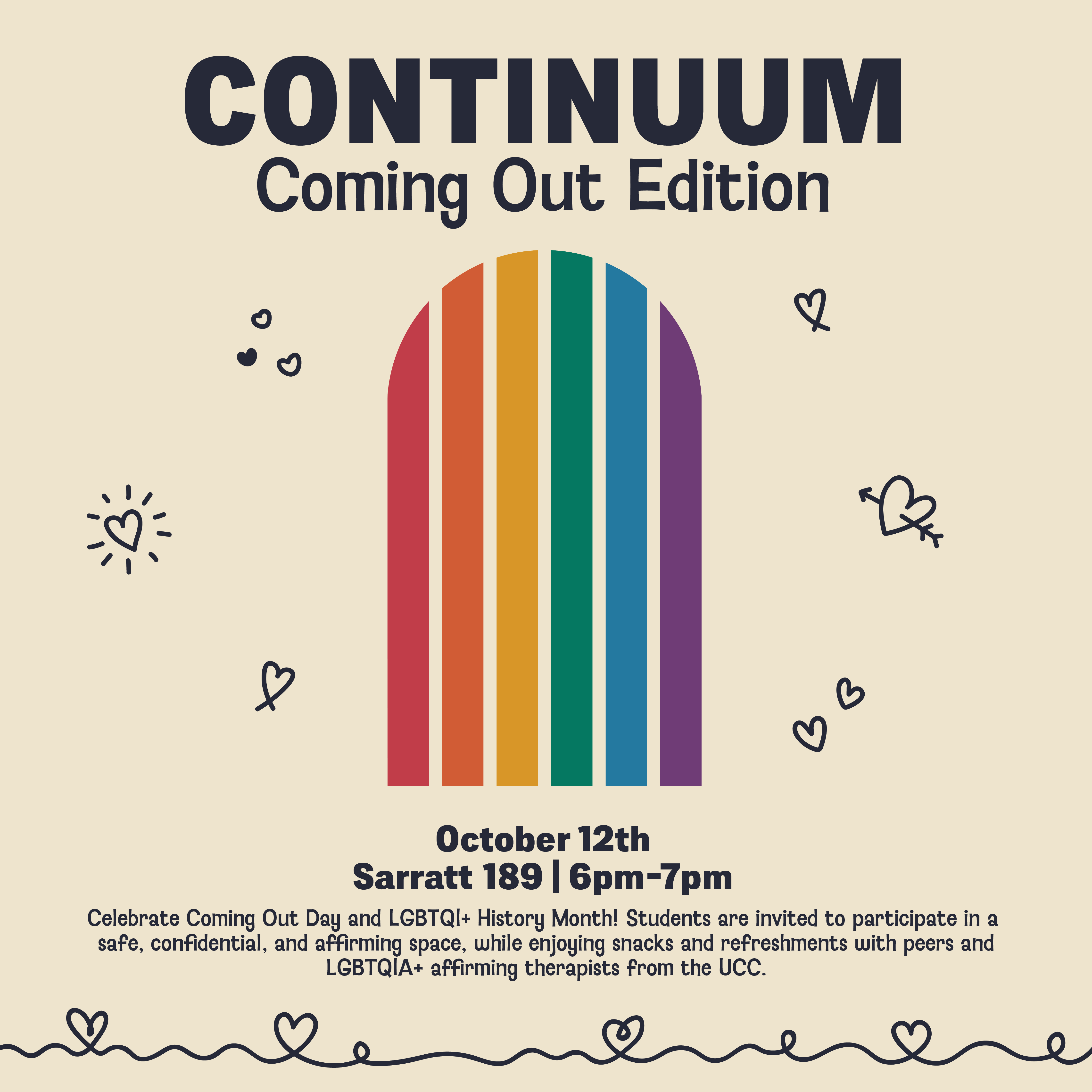 Our online LGBTQI+ support group, Continuum: Coming Out Edition, will host an in-person session at Sarratt 189 from 6-7pm.  In celebration of Coming Out Day (Oct. 11) and LGBTQI+ History Month, the UCC in collaboration with the KC Potter Center is hosting a special "coming out" edition of Continuum, wherein undergraduate and graduate students can share their stories of coming out as sexually and/or gender-diverse individuals. Students are invited to participate in this safe, confidential, and affirming space, while enjoying snacks and refreshments with peers and LGBTQIA+ affirming therapists from the UCC. Past. Present. Future. 
Continuum is a group for students wishing to give and receive support around sexual identity and/or gender identity. Individuals interested in this group may identify as LGBTQI, or may choose not to subscribe to any particular label or category. Continuum provides a safe, confidential, and affirming environment to discuss identity, community, self-esteem, intimate relationships, family & friendships, and other issues of relevance. Continuum meets regularly every Thursday from 4-5:30 PM on Zoom this Fall semester.
Friday, Oct 13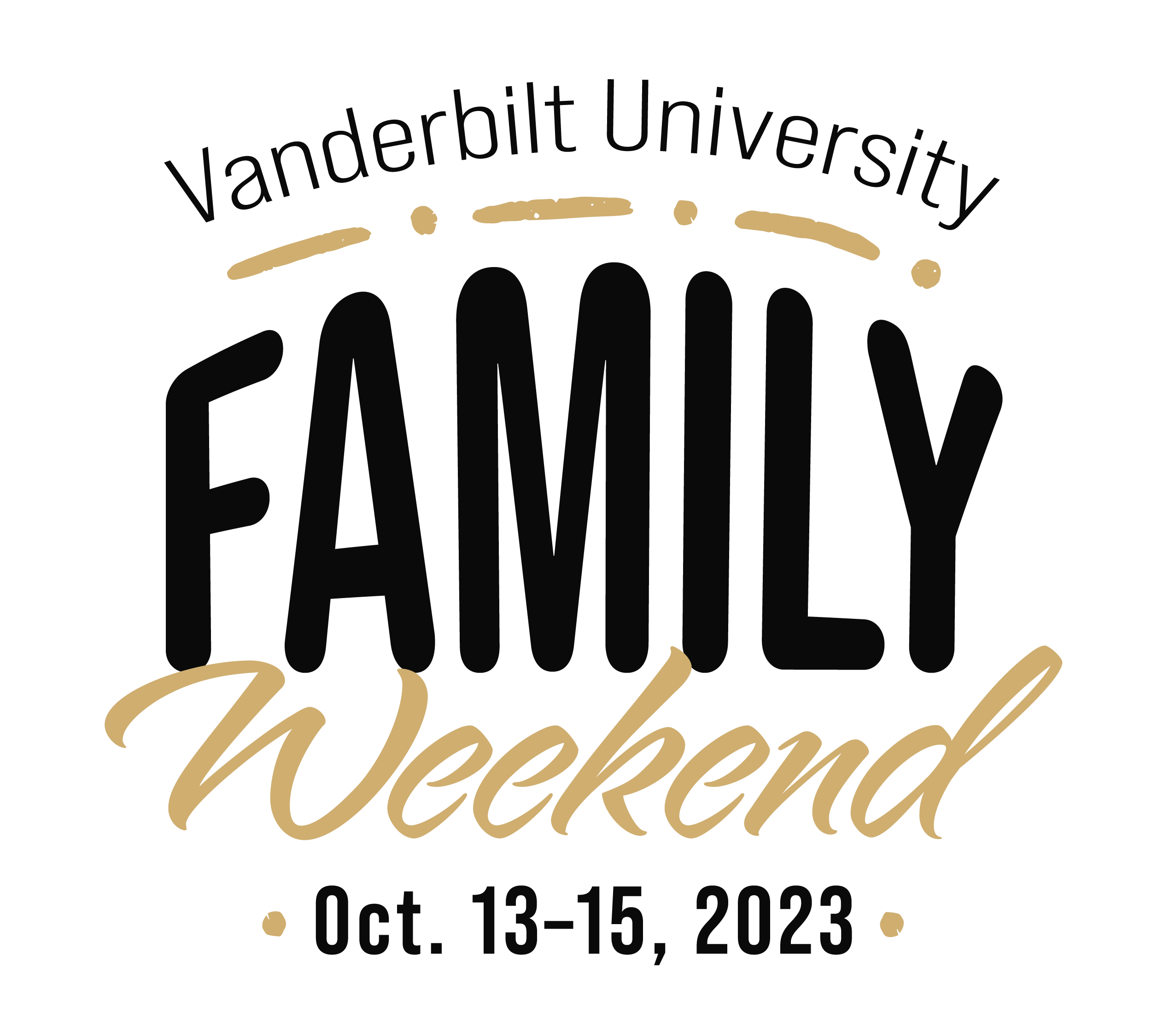 Families and friends are welcome to campus to visit your student and take advantage of a full weekend of events including a Conversation with the Chancellor, campus tours, information sessions, open houses, a SEC football game, tailgate, and more! During Family Weekend, the K.C. Potter Center will host an Open House from 2-4pm. Stop by for your Vanderbilt pride gear, like rainbow pins, pride flags, and more! Present.
Tuesday, Oct 17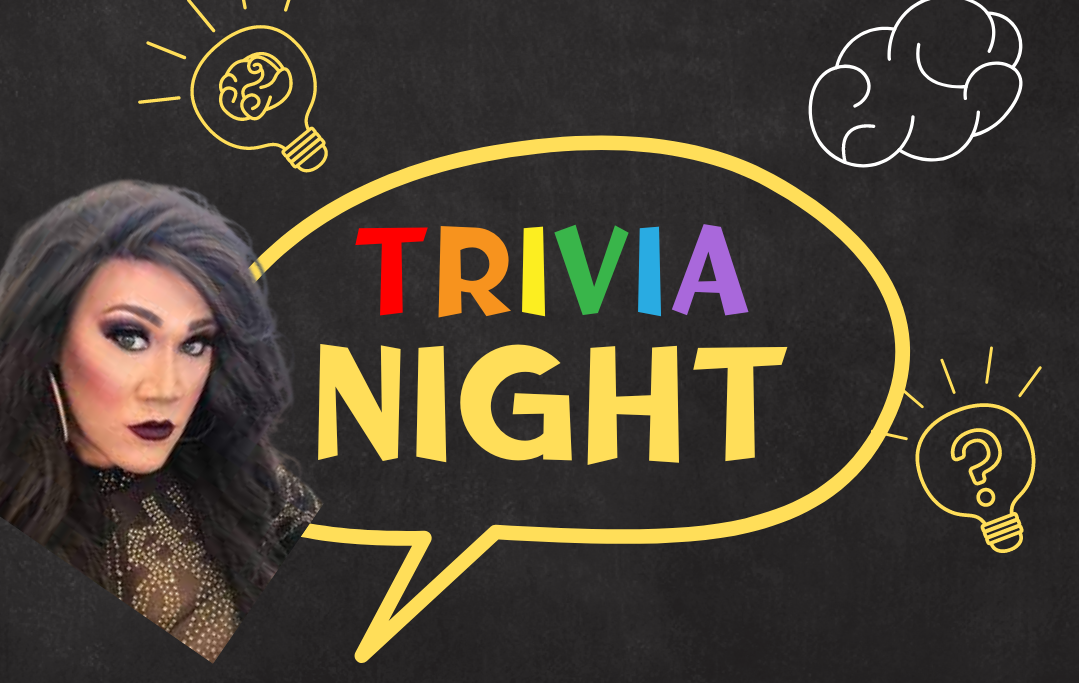 Get ready for Trivia Night: Students vs. Faculty vs. Staff! Students, faculty, staff, and the LGBTQI+ Nashville Community will face-off for prizes and the ultimate bragging rights. Join us at the Rec Center Multipurpose Room from 5:30-7:30pm. Our host will be Nashville's own Miss Kennedy Ann Scott! This event is 18+. Present.
Wednesday, Oct 18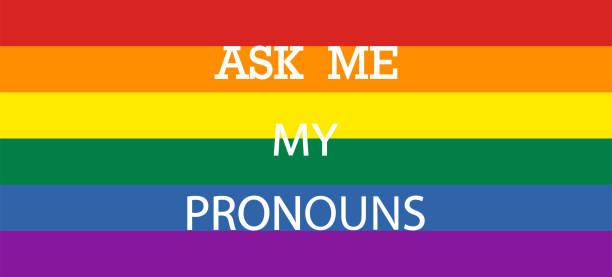 October 18th is International Pronoun Day! Stop by the KCPC and/or check out our social media to learn more about pronouns and usage. Faculty, staff, and student organization leadership can pick up LGBTQI Life Pronoun Posters from the KCPC today. Present.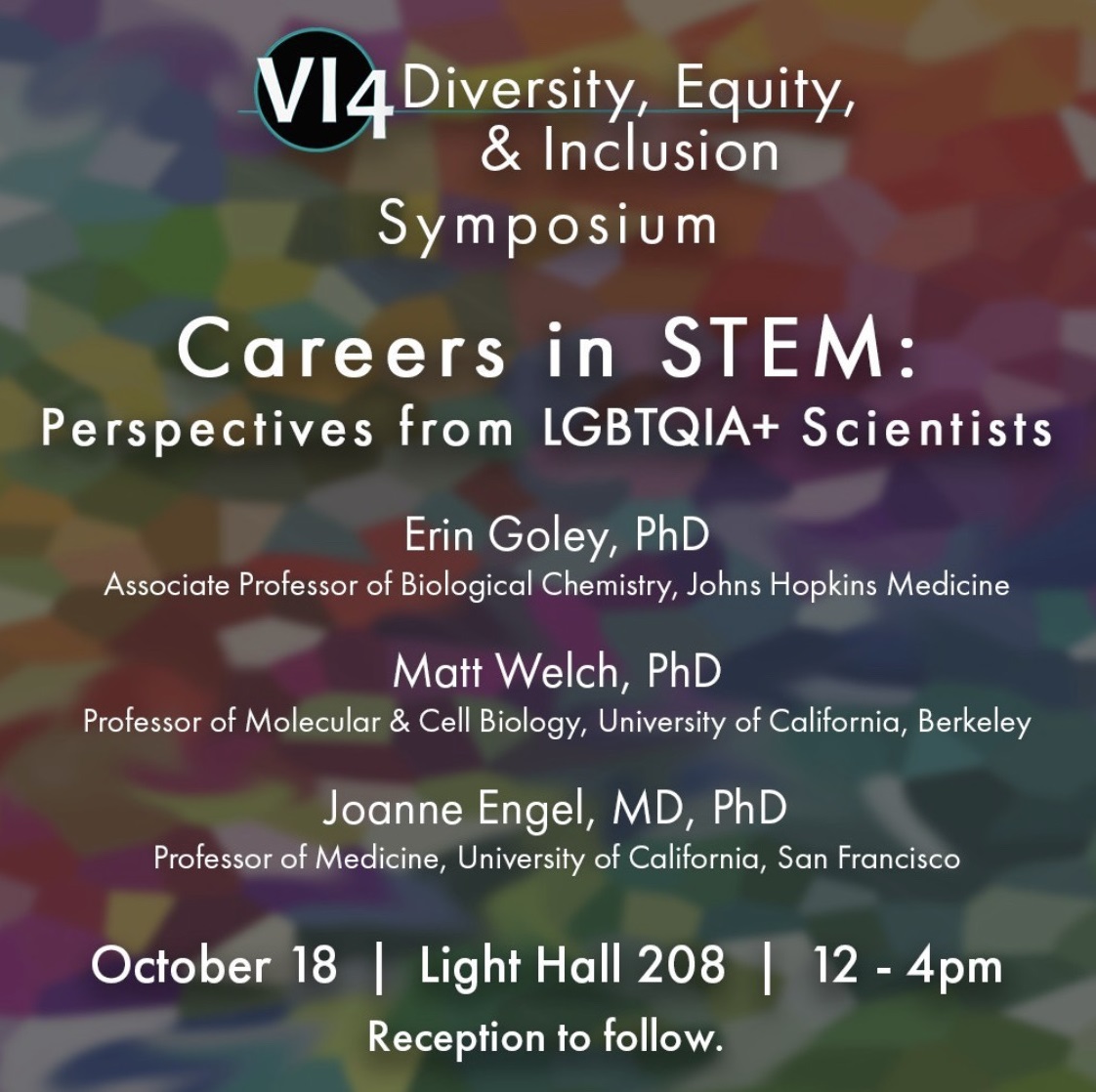 The 2023 VI4 DEI Symposium theme is Careers in STEM: Perspectives from LGBTQIA+ Scientists and will take place at Light Hall 208 12:00-4:00pm. Open to Vanderbilt community. This event will feature four outstanding speakers from around the country who, in addition to presenting a bit about their research, will discuss their experiences as LGBTQIA+ scientists in academia and beyond. The event will feature a panel discussion, as well as a casual networking reception afterwards. RSVP here. Present. Future.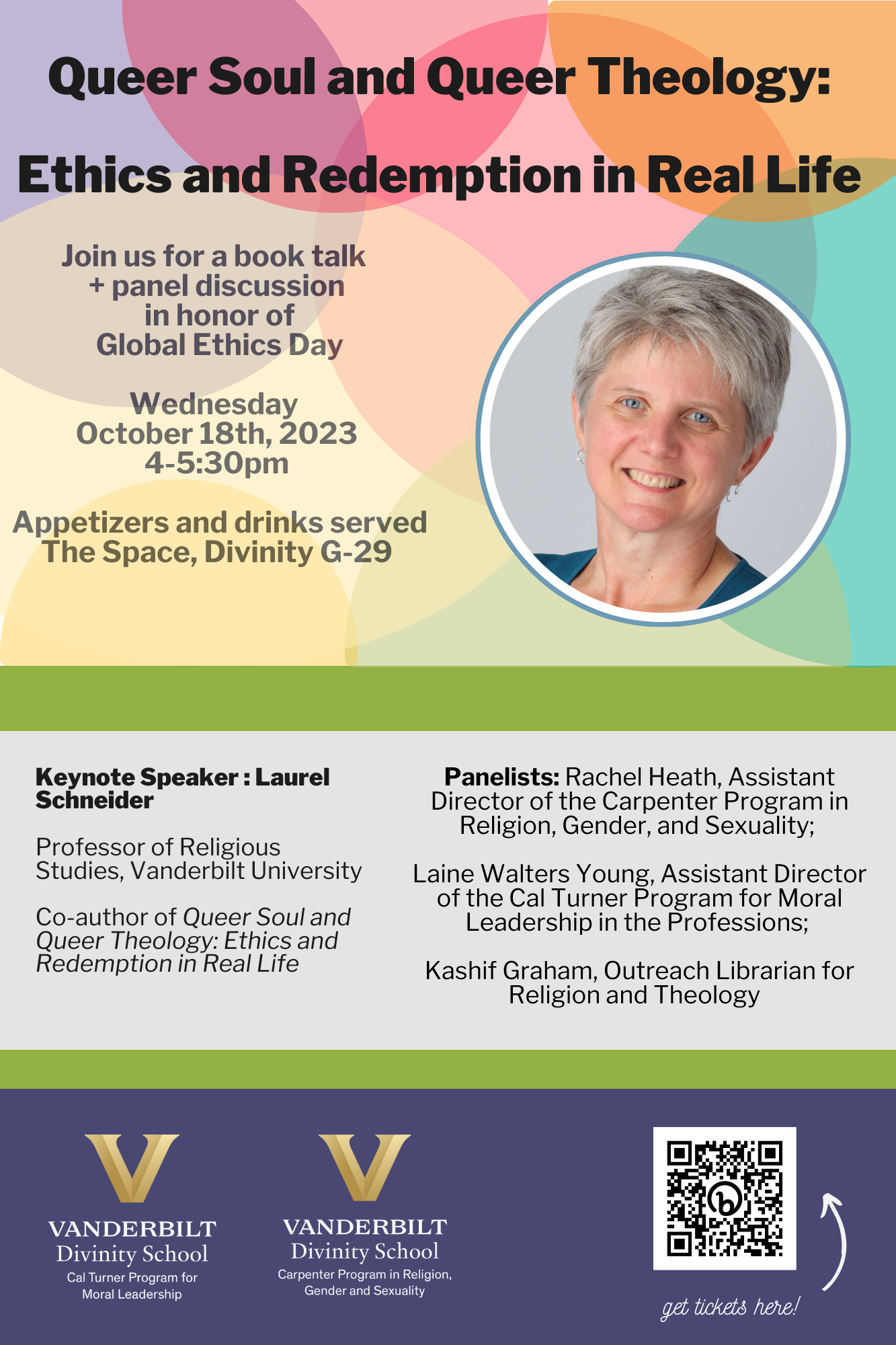 Also on Wednesday, October 18th from 4:00-5:30pm is a book talk and panel discussion in honor of Global Ethics Day called Queer Soul and Queer Theology: Ethics and Redemption in Real Life at The Space, Vanderbilt Divinity School room G-29. The keynote speaker is Laurel Schneider, Professor of Religious Studies at Vanerbilt and the Co-author of Queer Soul and Queer Theology: Ethics and Redemption in Real Life. Panelists include Rachel Heath, Assistant Director of the Carpenter Program in Religion, Gender, and Sexuality; Laine Walters Young, assistant Director of the Cal Turner Program for Moral Leadership in the Professions; and Kashif Graham, Outreach Librarian for Religion and Theology. Appetizers and drinks will be served. Get tickets here. Past. Present. Future. 
Friday, Oct 20
Join Nashville Black Pride for their 21st Annual Nashville Black Pride Celebration October 20-22nd, 2023 that includes community awards and a local vendors market. Find out more about Nashville Black Pride online.
Saturday, Oct 21
Come out for the Holigay Market benefiting Nashville LaunchPad featuring local artisans, crafters, makers, and more on Saturday, October 21 from 10am – 5pm at the Nashville Fairgrounds. Food and beverages available. Find out more online. Present. Future.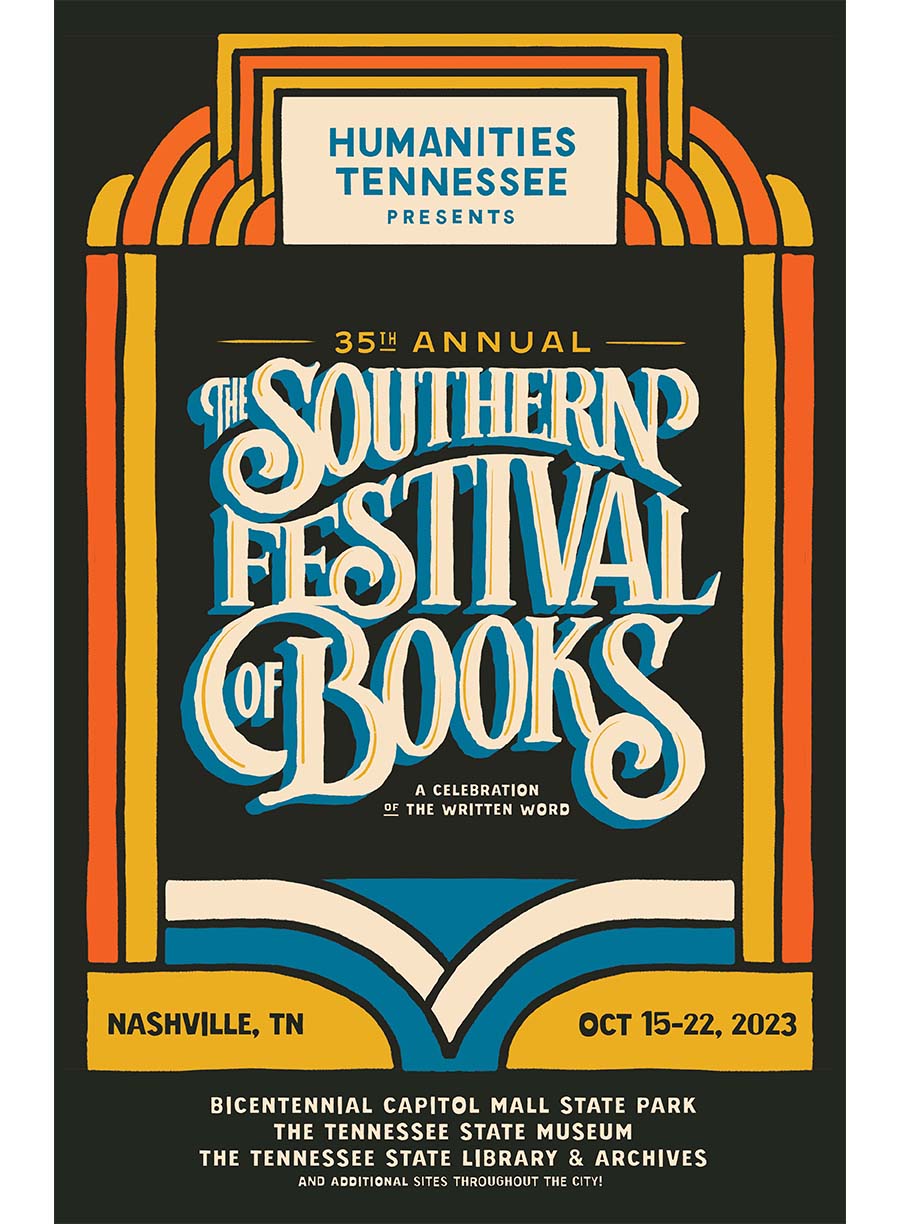 Humanities Tennessee presents their 35th Annual Southern Festival of Books on October 21-22. The Southern Festival of Books theme this year is "A Celebration of the Written Word." The Festival is among the oldest literary festivals in the country, annually welcoming hundreds of authors and thousands of visitors to downtown Nashville each October. The Festival is free, and includes performance stages, food trucks, and loads of publishers and booksellers. We look forward to seeing you downtown at the Festival grounds, including the Bicentennial Mall, Tennessee State Museum, and Tennessee State Library. Find out more online. Past. Present. Future. 
Monday, Oct 23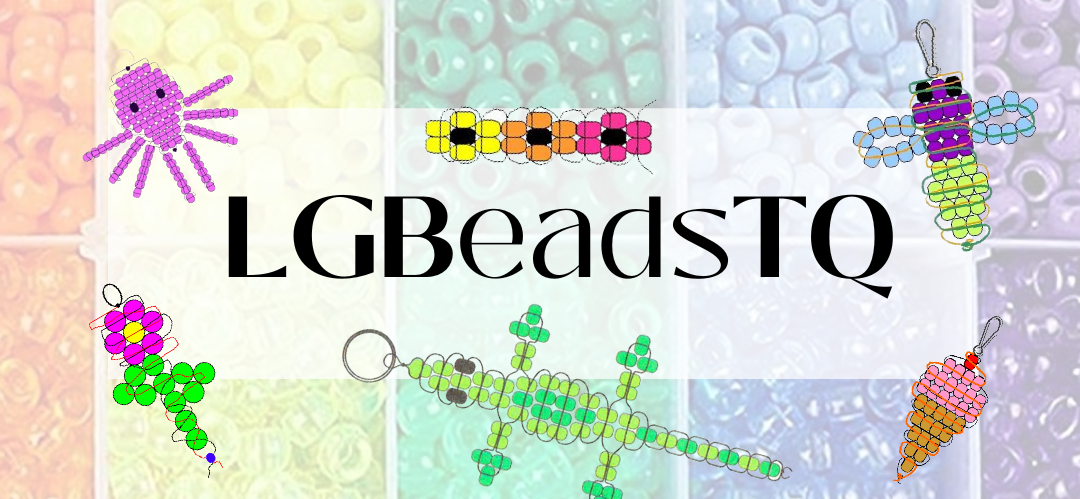 Feeling nostalgic? Looking for a fun way to relax? Join us for a LGBeadsTQ event where we will hang out and make identity-based keychains, wristbands, bracelets, and more from old school pony beads. No previous experience required! All supplies provided. Present. 
October 23-29 is Asexual Awareness Week, also known as Ace Week. Find our more about Ace week, asexuality, and ways to support the ace community on our Instagram! Present. 
Tuesday, Oct 24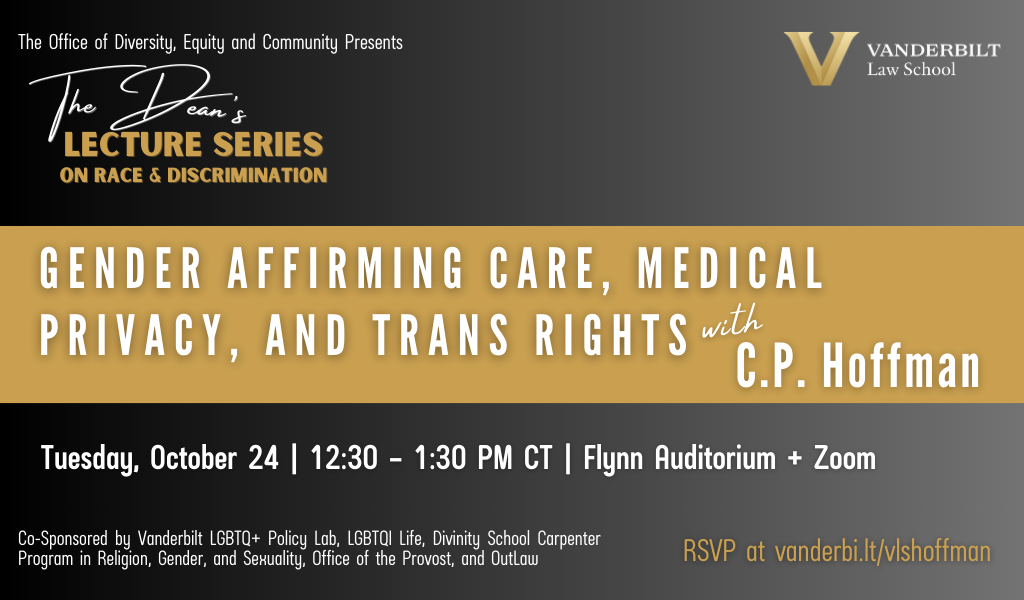 The Office of Diversity, Equity and Community at Vanderbilt Law School, in partnership with Vanderbilt's LGBTQ+ Policy Lab, LGBTQI Life, The Carpenter Program in Religion, Gender and Sexuality, The Office of the Provost, and OutLaw, is honored to host C.P. Hoffman on Tuesday, October 24th, 12:30-1:30 PM Central Time. The lecture, entitled Gender Affirming Care, Medical Privacy, and Trans Rights, is part of the Law School's Dean's Lecture Series on Race and Discrimination and will address the policy issues related to gender affirming care bans in the US especially in the South and in Tennessee. They will also discuss medical privacy issues for transgender populations and the broader transgender health policy landscape.
C.P. Hoffman (they/she) serves as Senior Policy Counsel at the National Center for Transgender Equality. Prior to joining NCTE, they served as Legal Director and Policy Director of FreeState Justice, Maryland's statewide LGBTQ+ advocacy organization; worked in-house advising the nation's leading digital accessibility service's firm on trends in accessibility litigation; practiced antitrust law in New York City; and published broadly on a number of subjects, including law and social justice, gender, and popular culture, as well as intersections of the three. From 2018 through 2020, they served as an Advisory Committee Member and the MidAtlantic Region Leader for the Intersex & Genderqueer Recognition Project (now the Nonbinary and Intersex Recognition Project), a national organization dedicated to ensuring the rights of individuals to identify as something other than male or female on government-issued documents. C.P. holds a J.D. from the University of Illinois College of Law, as well as an LL.M. from the McGill University Institute of Comparative Law.
The Vanderbilt Community is invited to attend in person in Flynn Auditorium at Vanderbilt Law School. The public has been invited to attend via Zoom. Lunch will be provided on a first-come, first-served for those who attend in-person. RSVP on AnchorLink or Zoom. Past. Present. Future.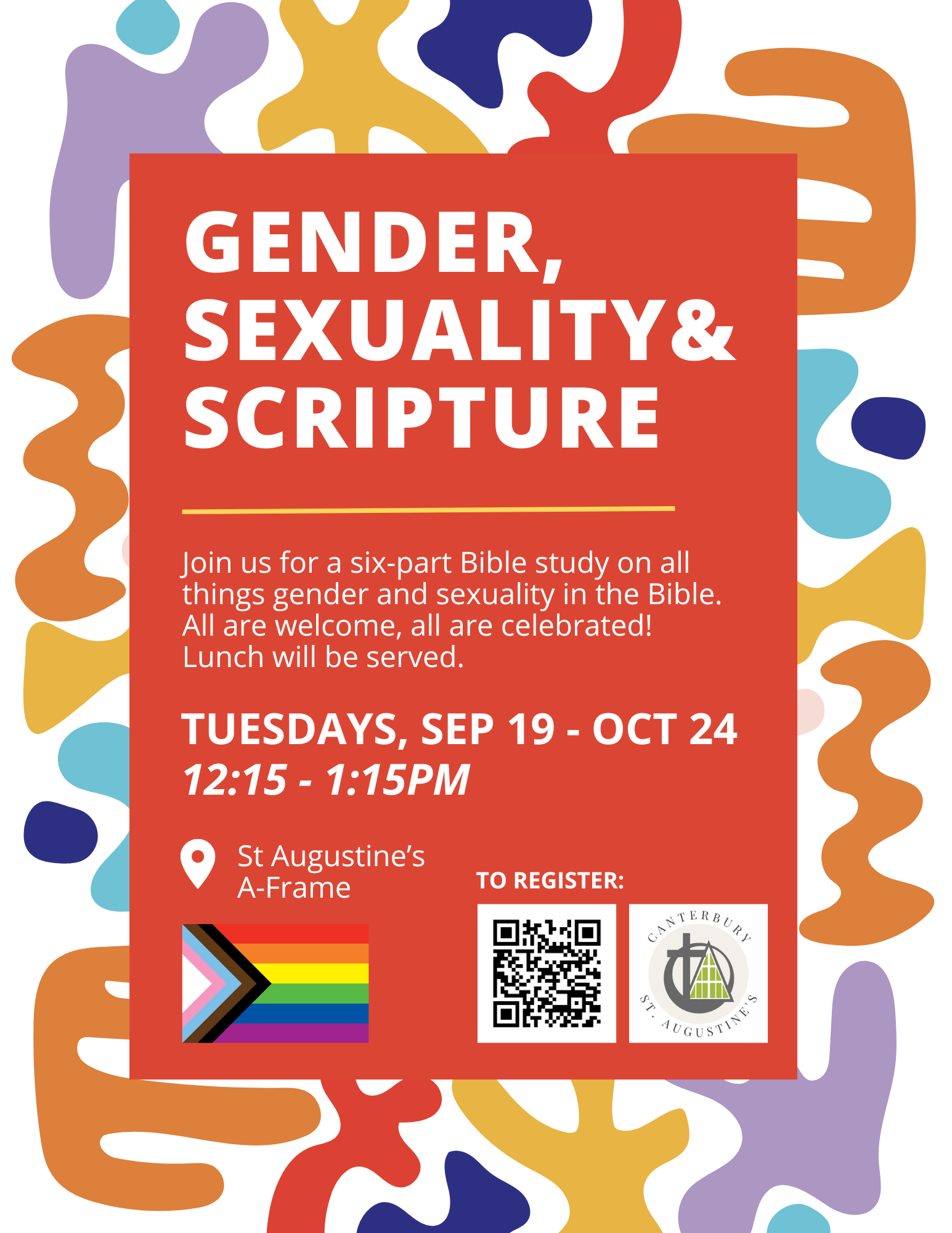 Vanderbilt Divinity School's Episcopal student ministry Canterbury will host a six-week Bible study at St. Augustine's A-Frame called Gender, Sexuality, & Scripture on Tuesdays from September 19 – October 25th. The group will spend time focusing on topics like gender diversity in the Bible, women's leadership in the ancient church, and de-clobbering the passages that have been used to harm the LGBTQIA+ community. All are welcome, all are celebrated! Lunch will be served. See the flier for more information and scan the QR code or go here to register. Past. Present.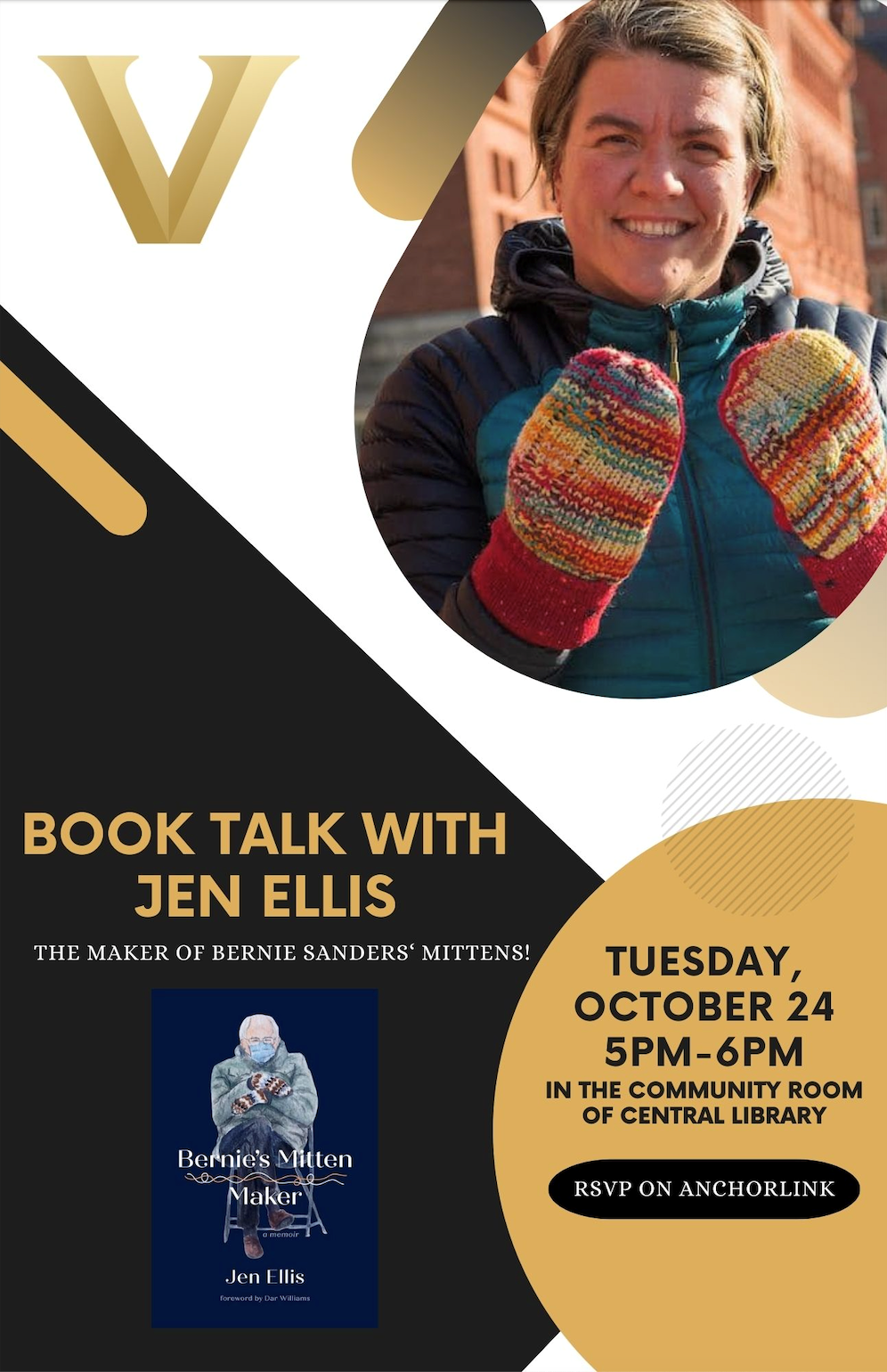 Also on Tuesday, October 24th is Book Talk With Jen Ellis, the maker of Bernie Sanders' mittens, from 5-6pm in Central Library's Community Room. In her memoir, she writes eloquently about the role that crafting has played in her life as both a creative outlet and as an outlet for healing through trauma. Jen identifies as lesbian and shares her story about coming out in college, her challenges in starting a family, and her experiences as a sexual assault survivor. Her memoir is a powerful book that captures both the joy and difficulties in her life. After the memes of Bernie's famous mittens going viral, she shares in the book how she has used that moment of fame to raise money and awareness for Meals on Wheels in Vermont as well as an animal shelter and LGBTQUIA+ youth center in Burlington. Find out more and RSVP on AnchorLink.
Wednesday, Oct 25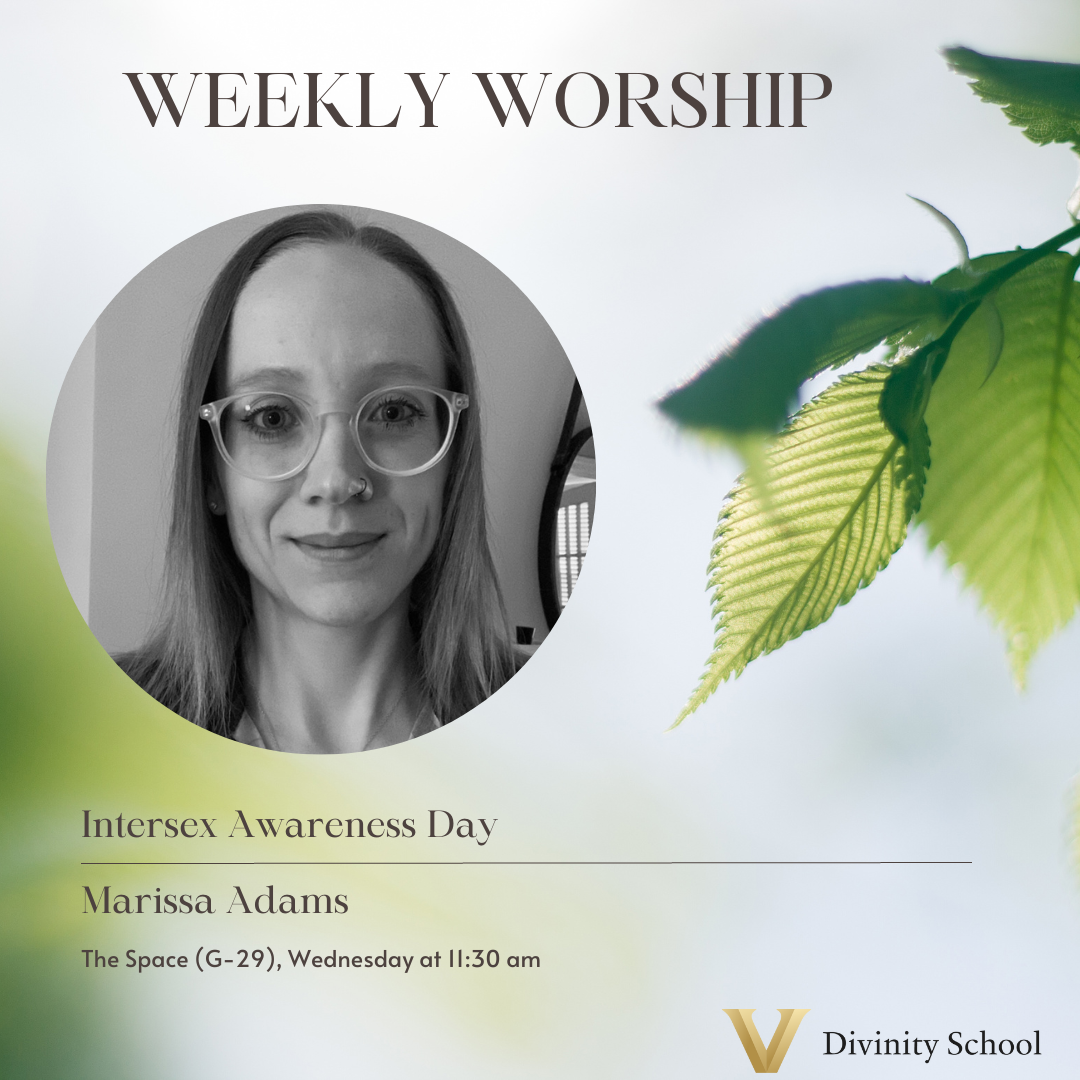 To honor Intersex Awareness Day on October 25th, the Divinity School will have a Weekly Worship service starting at 11:30am in The Space (G-29) in the Vanderbilt Divinity School (411 21st Ave. S. Nashville, TN 37240.) Preacher Marissa Adams, an intersex women, advocate, and educator, will be the speaker. Past. Present. Future. 
Thursday, Oct 26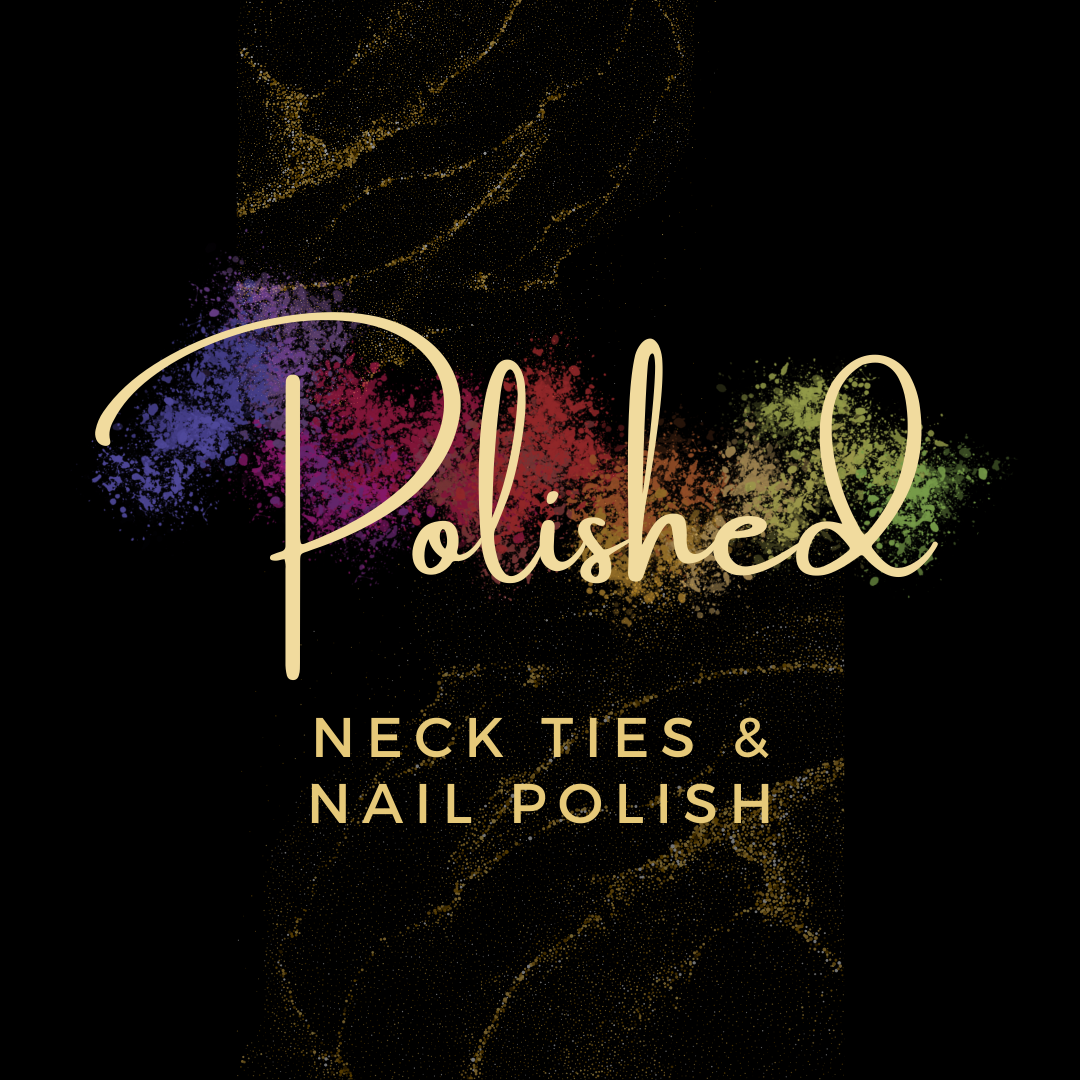 Co-hosted by Owen's Out & Allied graduate LGBTQI+ student organization, we will host our second event in the Polished: Neck Ties and Nail Polish series from 5:00-7:00pm at the KCPC. Come enjoy some finery outside the binary by learning how to tie a tie or bowtie, caring for your nails, and/or putting on some polish and glitter! All supplies will be provided but feel free to bring your own. Join a raffle to win a set of pride color nail polishes. Present. 
Friday, Oct 27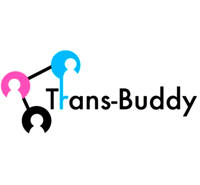 LGBTQI Life and the VUMC Trans Buddy Program will host a presentation, panel, and demo about Trans Affirming Practices on Friday, October 27th from 5-7pm. Covering the physical aspects of social transitioning and focusing on gender euphoria, we will provide health and safety best practices for activities like binding, tucking, packing, etc. Past. Present. Future. 
Saturday, Oct 28
All are invited to join us Saturday, October 28 from 9 a.m. – 4 p.m. for Vanderbilt LGBTQI+ Service Day. For the Service Day, participants can sign up for 3 volunteer opportunities: (1) Housing insecurity by volunteering with Nashville's LaunchPad, (2) Health inequity by volunteering with the VUMC Trans Buddy Program, and (3) Gender Dysphoria and Care by volunteering with Lambda and VSG's clothing drive/closet. All trainings will take place on or near campus, as our non-profit partners agreed to train close by. Sign-up here. Present. Future. 
Monday, Oct 30
Reverend Canon Ted Karpf will be on campus to speak about his book, Acts of Forgiveness: Faith Journeys of a Gay Priest on Monday, October 30th at 5pm in The Space (G-29) in the Vanderbilt Divinity School (411 21st Avenue South Nashville, TN 37240.) "Restoring Broken Shards: A Queer Activism Amidst Faithlessness and Hope" Lecture by the Reverend Canon Ted Karpf and Panel Discussion moderated by Stephanie Budwey (Luce Dean's Faculty Fellow Assistant Professor of the History and Practice of Christian Worship and the Arts) with Ellen Armour (E. Rhodes and Leona B. Carpenter Chair in Religion, Gender and Sexuality), Quinn Bacon (Queer Faith, Policy & Liberation Cohort), CJ Desai (Queer Faith, Policy & Liberation Cohort), Rachel Heath (Assistant Director, Carpenter Program in Religion, Gender, and Sexuality), and Josefine Parker (Program Coordinator for Gender Diversity, Office of Health and Wellness.) Reserve a spot on EventBrite. Past. Present. Future. 
Tuesday, Oct 31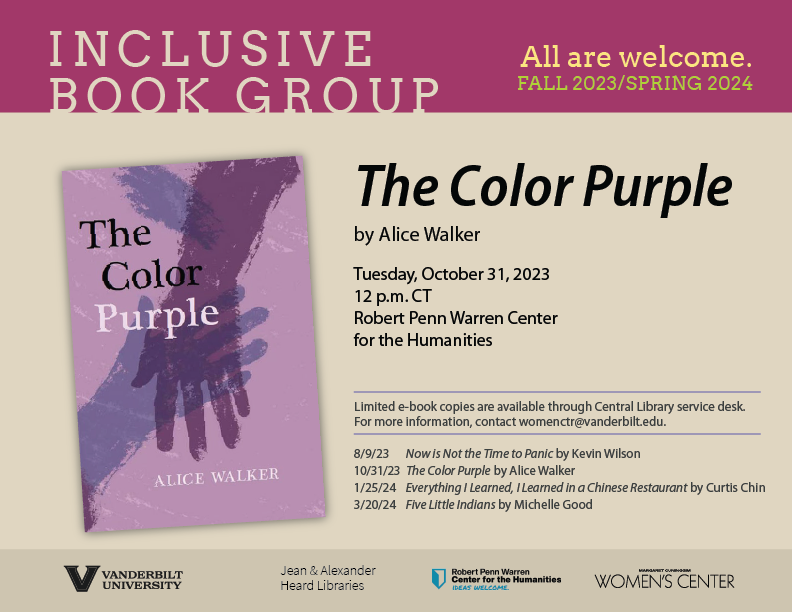 All are welcome to join our Inclusive Book Group discussion The Color Purple on Tuesday, October 31st at 12pm in the Robert Penn Warren Center for the Humanities. This discussion will include a conversation about the lesbian presence removed from the original film version. Limited e-book copies are available through Central Library service desk. Sign up here. E-book available here. If you would like a copy of the book, please request it here. For more information, contact womenctr@vanderbilt.edu. Past. Present.
---