Meet Our Staff
Director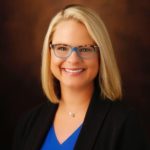 E. Rachel Eskridge
rachel.eskridge@vanderbilt.edu
E. Rachel Eskridge, M.Ed. is the Director of the Center for Student Wellbeing  in the Office of the Dean of Students at Vanderbilt University. Previously, she worked for three years as the Outreach, Prevention, and Education Coordinator at the Vanderbilt Psychological and Counseling Center creating relationships, partnerships and programming across campus. She works specifically in the areas of substance use prevention, suicide prevention, stress management, faculty and staff training, and coordination of care for students of concern. Rachel particularly likes working with student leaders who have an interested in supporting mental health and wellbeing initiatives on campus.
Outreach, Education, and Support
Katherine Drotos Cuthbert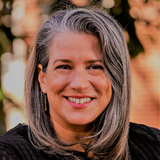 katherine.s.drotos@vanderbilt.edu
Katherine Drotos Cuthbert, M.L.A.S., serves as the Assistant Director, Alcohol and Other Drugs Education and Support Services at the Center for Student Wellbeing. She is also the administrative facilitator for Vanderbilt Recovery Support, our collegiate recovery support program. She is a certified educator and executive coach with a master's degree from Vanderbilt University along with a teaching for college certification. Katherine also earned a graduate certificate in Complementary Medicine & Wellness from Oakland University. Previously she developed and implemented the Health & Wellness program at Nataki Talibah Schoolhouse of Detroit, which focused on nutrition, self-care, stress management, and substance misuse prevention. Katherine recently served on the NASPA Region III board as the Alcohol and Other Drug Prevention Knowledge Community Representative.
Henry Chaney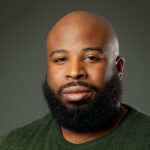 Henry.chaney@vanderbilt.edu
Henry Chaney MSW, serves as an Academic Coach for the Center for Student Wellbeing. Henry holds a Bachelor's degree from Oakwood University and a Master's degree from Alabama A&M University in the field of social work. In addition, Henry has 10+ years of experience working in the field with families and mental health. Previously he worked with the state of Missouri adjudicating Title 2 and 16 disability claims. He has also worked as a program supervisor at an adult art studio, providing case management to individuals with developmental and intellectual disabilities. Henry has worked with an array of clients ranging from toddlers to seniors in their late 80's. His passion lies in helping youth and young adults manage and transition in their life decisions. He has served as a mentor in youth-based organizations in his hometown of St. Louis, MO and has been a broker connecting youth to resources in the community. Henry is a firm believer and advocate for naps. He enjoys bicycling and having game nights with friends.
Julius Ervin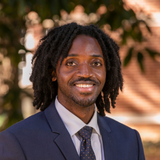 julius.ervin@Vanderbilt.Edu
Julius Ervin, MPH, serves as a Student Wellbeing Coordinator at the Center for Student Wellbeing. Julius earned his Bachelor of Arts degree from The University of Florida, Master of Public Health degree from The Florida Agricultural and Mechanical University and Master of Health Science degree from Meharry Medical College. His work and studies have focused on community health to improve quality of life for persons in need of health services. Julius has professional experience as an educator in both health and biology. Previously he managed the Florida Department of Health – Gadsden Asthma Program. He has also served as a biology teacher for both middle and high school campuses as well as outreach effort programs through Florida State University College of Medicine. Julius has dedicated himself to inspiring students and believes that student success is created through meaningful relationships. He is excited to be a new member of the Commodore community!
Ciara Smith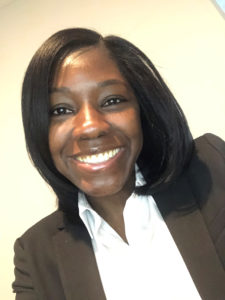 ciara.c.smith@vanderbilt.edu 
Ciara C Smith, M.A., serves as a Student Wellbeing Coordinator for the Center for Student Wellbeing and serves as the staff advisor for the Vanderbilt [IM]Perfection Project. Ciara earned a Master of Arts in Higher Education Administration from Southeast Missouri State University and a Bachelor of Science in Psychology with a minor in Sociology from University of North Alabama.  Ciara has a diverse background that includes experience in higher education and social services. She works with students in the areas of wellbeing and financial literacy. Ciara believes everyone should cultivate a healthy lifestyle to ensure balance and happiness.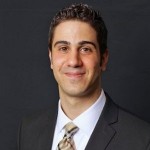 Jason E. Steinas
jason.e.steinas@vanderbilt.edu
Dr. Steinas serves as a Student Wellbeing Coordinator for the Center for Student Wellbeing and oversees the Center's Peer Guide program. He has years of experience in higher education and non-profit administration at a variety of institutions. His work and studies have focused on student wellbeing, leadership, staff supervision, student engagement, and diversity affairs. He received his Doctor of Education in Organizational Change and Leadership from the University of Southern California, a Master of Science in College Student Personnel Administration from Canisius College, and a Bachelor of Science in Adolescence Education and History from the State University of New York College at Cortland. Through the Coaching and Positive Psychology (CaPP) Institute, Dr. Steinas became certified personal and executive coach in the fall of 2020. He served as a mentor for a group of Posse Foundation, Inc. students at Vanderbilt University and engages with the local community via volunteer efforts and consulting work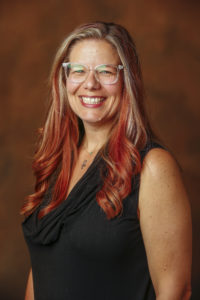 Samantha York
samantha.york@vanderbilt.edu
Samantha York, M.A., serves as the Assistant Director for Academic Wellbeing at the Center for Student Wellbeing. Samantha holds a Master of Arts in Higher Education from the Morgridge College of Education at the University of Denver with coursework in Pastoral Care and Counseling from the affiliated Iliff School of Theology, and a Bachelor's degree in Literary Studies (English major), with minors in French and Psychology of learning. Her varied educational interests have led to a diverse range of professional experiences, including work in housing, conduct, advising, programming, student orgs and leadership, assessment and accreditation, and disability services. While working from theoretical grounding in best practices for learning, she works with students to find novel and responsive ways to apply those theories. Samantha's favorite part of her work is always the direct student service and the opportunity to meet students where they are.
Administrative
Jennifer Bowman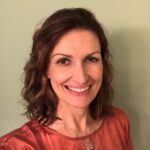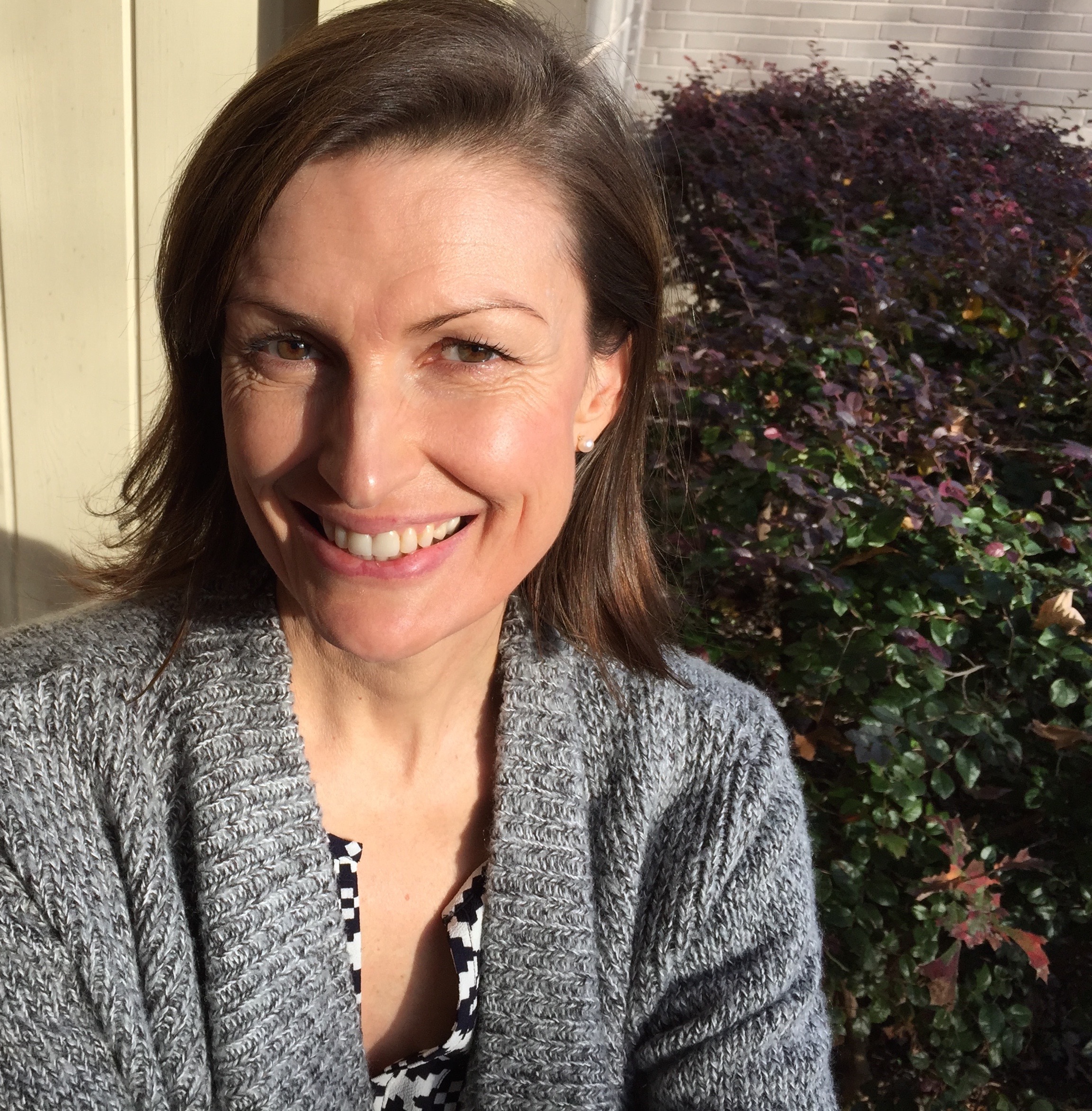 jennifer.l.bowman.1@vanderbilt.edu
Jennifer hails from Park City, Utah and grew up skiing and snowboarding.  At age nineteen she was scouted to work in the fashion industry, travelled extensively and spent six years living between Italy and Spain where she became fluent in Spanish and Italian.  During her time abroad, she developed her interests for fashion, food and nutrition. Jennifer moved to Nashville in 2007, where she freelanced as a translator and interpreter, throwing in some additional work as a hair and makeup artist, all the while volunteering and coordinating programs in her children's elementary, middle and high schools. She has a deep love of people and culture and is passionate about food and feeding others, being in nature, long bike rides with her family, rollerskating and yoga. In 2020, Jennifer completed 500 hours of Yoga Teacher Training and looks forward to sharing her knowledge.
Graduate Assistant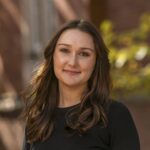 Audrey Thresher
audrey.m.thresher@vanderbilt.edu
Audrey Thresher is a first-year graduate student from Franklin, TN pursuing her M.Ed. in Human Development Counseling. She recently graduated from Belmont University with a B.S. in Psychology. Audrey has enjoyed working in several Nashville non-profit organizations and is excited to be working with the Collegiate Recovery Community here at Vanderbilt. She is passionate about spreading psychological health in communities that are often neglected. When she is not at Vanderbilt, you can find her walking her dog, rewatching her favorite show, or starting another new book she may or may not ever finish.