Faculty Awards and Distinctions​
Vanderbilt University recognizes and honors outstanding faculty who have dedicated time and energy to teaching, scholarship, service, and research. Throughout the year, Vanderbilt strives to support faculty as they apply for such prestigious awards. ​
​We believe that faculty deserve to receive the recognition they deserve for their countless contributions to the university and community. 
Timeline and Preparation
Criteria and deadlines will vary depending on the award. Some awards and recognitions may have requirements in terms of the number of years beyond completion of their terminal degree or number of years of service. ​
​Review Vanderbilt's internal award information pages as well as the timeline of awards below.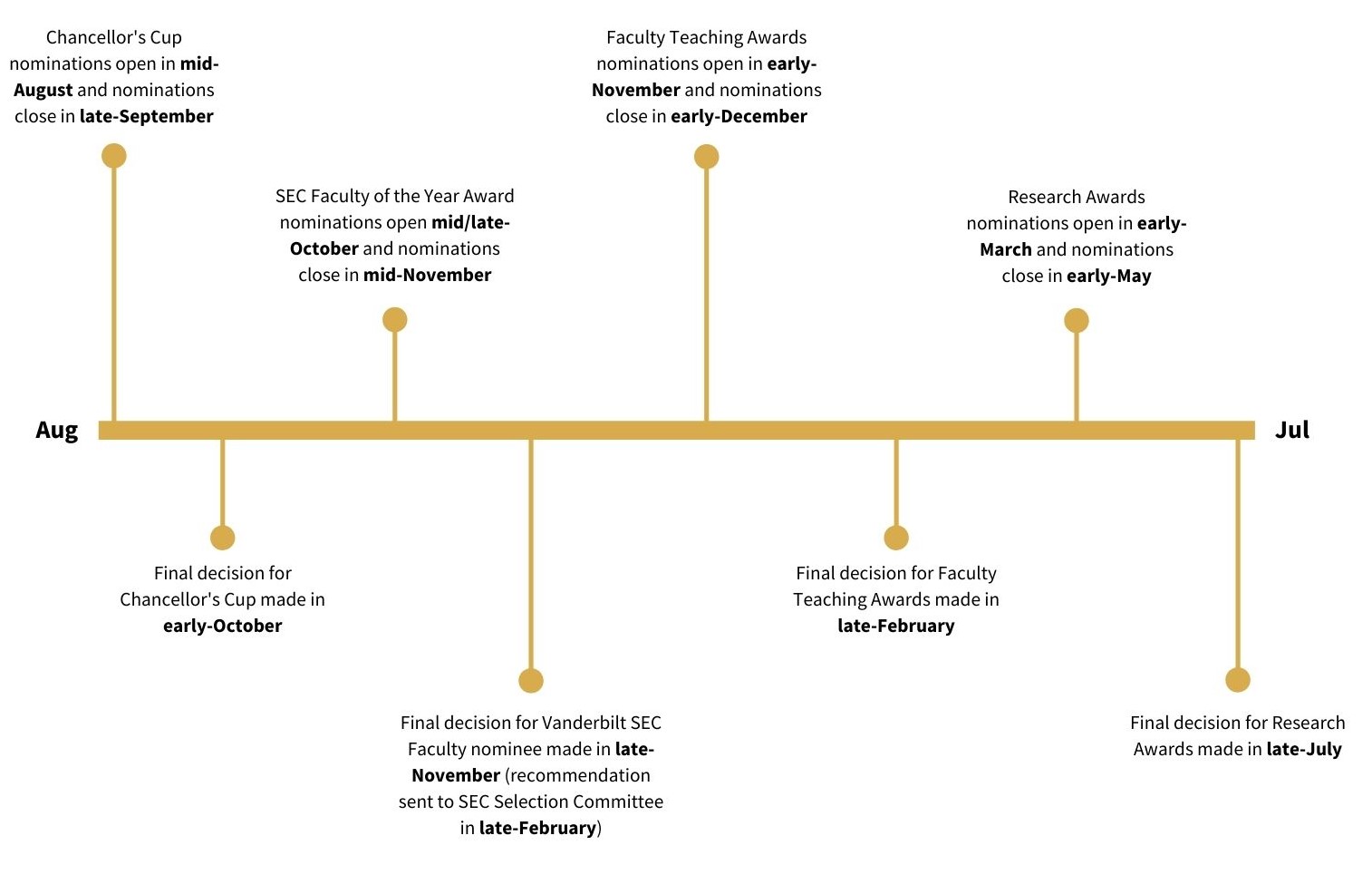 Importance of Awards
Faculty awards are an important component of faculty development and advancement. Awards can be beneficial to faculty at all stages of their career. These awards, both internal and external, are among the highest honors that faculty can receive in their academic careers. ​
​Awards and fellowships provide necessary resources that can help faculty build on both their research and teaching. Financial support, time, and access to a community of scholars are some of the key advantages to receiving an award.
​VU Faculty Awards Data
COMING SOON!
​News and Events

​