Scott Edwards, expert on the evolution of biodiversity, to deliver J. T. Scopes Lecture
By: Dr. Andy Flick, Evolutionary Studies scientific coordinator
Scott V. Edwards, the Alexander Agassiz Professor of Zoology and Curator of Ornithology in the Museum of Comparative Zoology at Harvard University and a leading expert on the evolution of biodiversity, will deliver this year's J. T. Scopes Lecture on Wednesday, March 29th. The title of his talk is "Exploring bird diversity through genomics, museums and a two-wheeled cross-country adventure." The event will begin at 3:10pm in Buttrick Hall room 101 and is open to the Vanderbilt community. Snacks and soft drinks will be available before the talk.
Edwards' work has earned him many top honors, including election to fellowships of the American Ornithologists' Union (2006), the American Association for the Advancement of Sciences (2009), the American Academy of Arts and Sciences (2009), the U.S. National Academy of Sciences (2015), and the American Philosophical Society (2020).
An avid birdwatcher himself, Edwards has championed the use of birds and reptiles as a model system for understanding some of evolution's biggest questions, on diverse topics ranging from disease ecology to evolutionary history and biogeography. Ongoing research projects in the Edwards lab include investigating the evolutionary origins of feathers and flightlessness through comparative genomics, the evolution of pathogen resistance using house finches infected with a bacterium as a study system, and the development of methods for more accurate estimation of phylogenetic relationships from genomic data.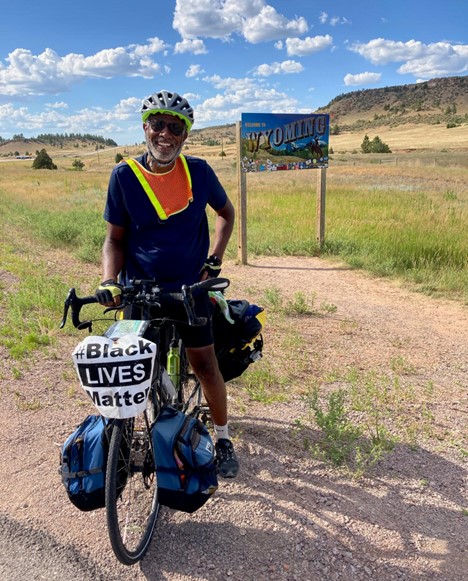 In 2020, Edwards took to the road and bicycled across the country for 76 days. He crossed 15 states – beginning in Massachusetts and ending in Oregon – during a pause in research brought on by the COVID-19 pandemic. This trip was inspired by the creation of Black Birders Week – a Twitter campaign to lift black voices in response to the death of George Floyd in May 2020. He even began a GoFundMe campaign and raised $60,000 for diversity initiatives in evolutionary biology. You can read more about his trip through the Audubon society here.
Edwards received his B.A. from Harvard University and Ph.D. from the University of California, Berkeley in 1992. He was on the faculty at the University of Washington from 1995 until joining Harvard University in December 2003.
The J. T. Scopes Lecture is named after John T. Scopes, the Tennessee science teacher involved in the infamous "Scopes Monkey Trial" who was charged and convicted for teaching evolution in a Dayton, TN high school in 1925. The J. T. Scopes Lecture series aims to highlight the work of high-profile scientists that speak truth to power and defend science. The series was launched in 2022.
The Vanderbilt Evolutionary Studies Initiative was established in August 2019 with the aim of uniting a remarkably diverse array of scholars from a variety of disciplines with broad interests and expertise in evolution-related fields.