Outreach
Book our evolution exhibits and experts at your next event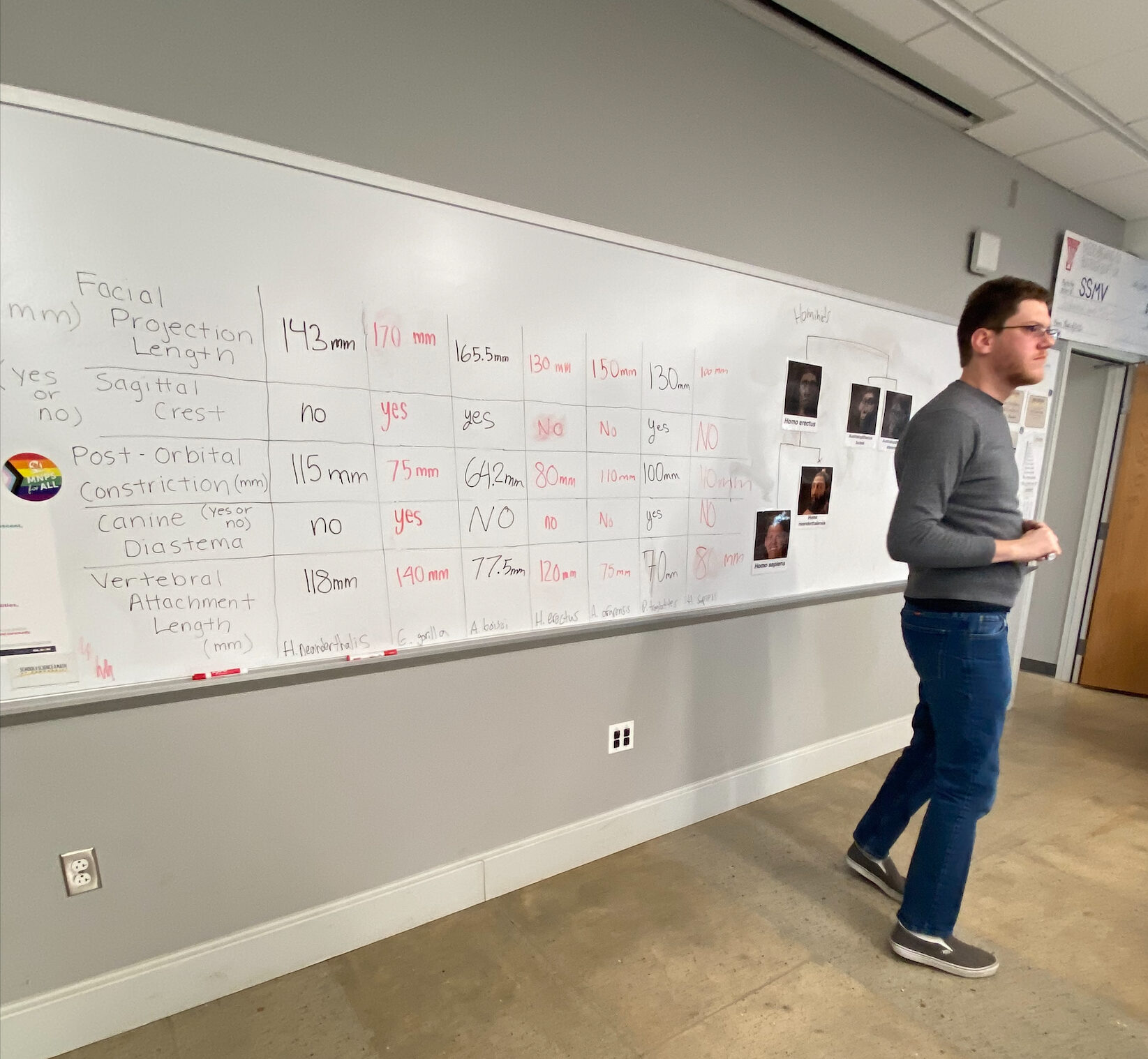 Are you a teacher looking for an easy way to incorporate evolution into your classroom? Good news! We have travelling exhibits! Our postdoctoral researchers and students love to come to classrooms with the teaching skulls to show the differences millions of years of hominid evolution can bring.
We also love showing up to community outreach events. Recently, we've gone to Earth Day at Centennial Park and Fossils at the Fort at Fort Negley. If you would like to book our folks for an evolution-related lecture, please reach out to scientific coordinator, Andy Flick. We can speak about a myriad of topics and are sure to have someone you would love to host! Our speakers come free of charge and are currently available in the greater Nashville area.
This slideshow requires JavaScript.
Some of our offerings:
The evolution of gestation – Thodoris Danis
Hominid skull evolution – Kyle David, Sarah Worthan, Owen Hale
The evolution of teeth and diets – Larisa DeSantis
Schools we work with
Our primary partner in outreach is the School for Science and Math at Vanderbilt (SSMV). Our faculty and trainees work with SSMV to mentor students in research projects and give classroom lectures. We also have developed a close relationship with Stratford and Overton high schools here in metro Nashville. In November 2022, we partnered with the pair of high schools to conduct a field trip to the Coon Creek Science Center to learn about fossils and studying evolution in college.
School for Science and Math at Vanderbilt
Overton High School
Stratford High School
Reach out today to add your school!