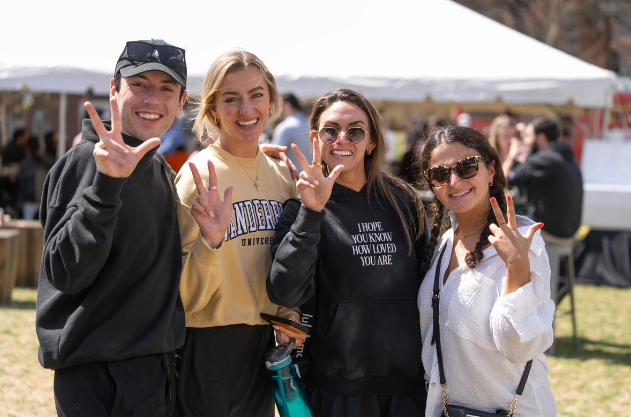 Vanderbilt University is thriving thanks to its community of supporters. Your contributions drive bold new levels of growth that will shape our next 150 years.
Give
Gifts of all sizes from alumni empower the university to meet immediate and emerging opportunities for students, faculty and programs throughout Vanderbilt. Philanthropy drives groundbreaking discovery, helps deans achieve strategic priorities for their schools, and supports Opportunity Vanderbilt and other programs vital to the Vanderbilt experience. We invite you to make a gift to your area of interest at the university.
Volunteer
Through personal outreach and enthusiasm, Vanderbilt volunteers provide critical support for the university. They bring alumni together on campus and in cities around the world, help recruit talented students, share meaningful career advice with students and alumni, and drive philanthropic support for the university.
Volunteer Opportunities

The following alumni volunteer opportunities offer a variety of ways to impact Vanderbilt and the lives of current students and fellow alumni. Please explore these roles and consider which one is right for you.

Advisory Boards

Advisory Board members are volunteer leaders who help provide counsel to school deans and university leadership, as well as serve as advocates for Vanderbilt in the community.
Want To Learn More? Contact Us!
Email us: engage@vanderbilt.edu
Call or text: 615-903-5140
or Fill out the form below