News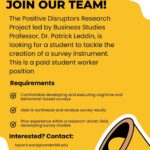 Sep. 13, 2023—The Positive Disruptors Research Project run by Business Studies Professor Dr. Patrick Leddin is looking for a student to tackle the creation of a survey instrument. The position requirements include someone who would like to diversify their research experience into the field of business, comfortable in developing and executing cognitive and behavioral-based surveys that produce...
---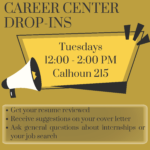 Sep. 13, 2023—Are you looking to have your resume reviewed, suggestions on your cover letter, or general questions about how to get started in your internship or job search? Stop by Calhoun 215 on Tuesdays from 12:00-2:00 pm.
---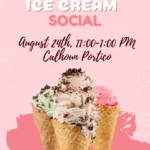 Aug. 23, 2023—The Hoogland Undergraduate Business Program and the Undergraduate Data Science Program would like to invite you to our Welcome Back Ice Cream Social. Stop by to learn more about both programs, grab some swag, and cool off with some Ben & Jerry's ice cream. Thursday, August 24th| 11:00-1:00 PM | Buttrick Terrace We hope to...
---