Transfer Student Appreciation Week 2023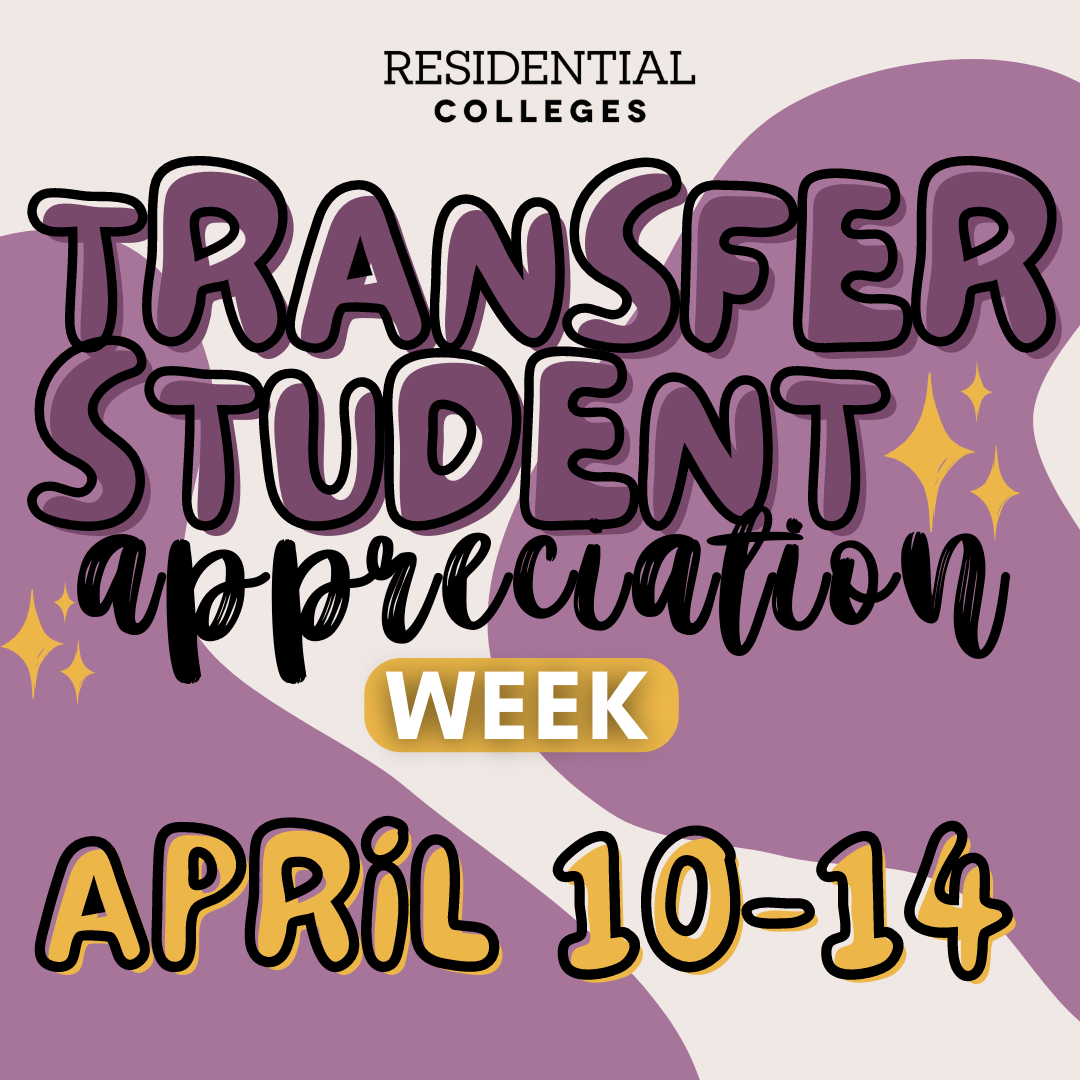 The inaugural Vanderbilt University Transfer Student Appreciation Week features social and educational events for transfer students and transfer student supporters. Transfer students are a vital part of the Commodore community, and we want to highlight their contributions and accomplishments. Questions about the week's events can be directed to transitions@vanderbilt.edu.
Monday, april 10
Transfer Student Appreciation Week Kickoff Mixer 
4:00-6:00pm
E. Bronson Ingram College Great Room
Join VU transfer students and those who support transfer students with refreshments, networking, and give-aways. Come and go as your schedule allows between 4:00-6:00pm.
RSVP here
Tuesday, april 11
Transfer Student Night with the VandyBoys 
5:00-8:00pm
Hawkins Field Baseball Stadium
Enjoy free hot dogs, popcorn, and soda during the special pre-game event from 5:00pm until the game starts at 6:00pm! The first 50 students will receive a free t-shirt with a special VandyBoys design. A transfer student will make the first pitch of the baseball game, and then we will cheer for the VandyBoys as they play North Alabama!
(RSVP here)
Wednesday, april 12
Transfer Young Alumni Panel and Reception
5:30-7:00pm
Kissam 210C Multipurpose Room
Recent VU alumni who were transfer students will share about their VU journey and career path during this panel discussion. Refreshments will be served during the reception following the panel discussion.
RSVP here
Panelists include:
John Churchwell graduated in 2021, majoring in Law History and Society and minoring in Sociology. While in undergrad, John was a member of Kappa Sigma and coached high school lacrosse at the University School of Nashville. Before enrolling at Vanderbilt, John spent his freshman year at Colorado College. John is in his second year of law school at Vanderbilt and aspires to practice sports and entertainment law following graduation.
Alex Snape is from Washington D.C., and he graduated from Vanderbilt University in 2021. He previously attended Connecticut College during his freshman year where he was recruited to play squash. Alex works for iHeartRadio's Media team as a Senior Podcasting Specialist on the digital marketing teams. A musician since he can remember, Alex also owns a studio here in Nashville, where he produces/engineers/A&R through the label Foreign Exchange Records.
Annie Yanda graduated from Vanderbilt in 2016 after transferring from the University of Iowa, where she played varsity volleyball for two years. As an undergraduate, she majored in Medicine, Health and Society, and was involved in Chi Omega and RUF. She then went on to graduate from Vanderbilt School of Nursing in 2018 with her master's degree in nursing. Currently, she is entering her fifth year as an acute care nurse practitioner at Vanderbilt Medical Center in the department of Neurosurgery and Neuro Critical Care.
Thursday, april 13
TRANSFERable Skills: Career Workshop and Lunch 
12:15-1:00pm
Student Life Center Meeting Room 1
Learn how your skills can be effectively explained on your resume and to employers. Lunch will be served during this presentation. This event is co-sponsored by the VU Career Center.
RSVP here
Chillin' Ice Cream Social 
5:00-6:30pm
Branscomb/SLC Back Lawn
Chill out on the lawn with some Ben & Jerry's ice cream and pet dogs from Love on a Leash.
RSVP here
Friday, april 14
Transfer Senior Celebration Banquet
6:00-8:00pm
Graduating transfer student seniors are invited to celebrate their accomplishments during this banquet. Provost C. Cybele Raver will be the keynote speaker. Invitations will be sent to guests.