Overview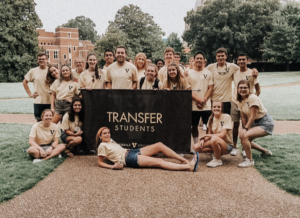 Transfer students are an integral part of the vibrant community of undergraduates, residential faculty, peer mentors, and professionals who live and learn together on our campus. At Vanderbilt, you can explore ideas, have fun, and grow as a person and a citizen.
As you look forward to the next step in your educational journey, we know that you have questions. Our priority is providing you with all the resources you need to help you make a smooth transition to campus and to have a successful and enjoyable start at Vanderbilt.
At Vanderbilt, we have constructed a firm foundation for all our new students, ensuring that you will have opportunities to connect with current students, learn from world class faculty, and receive support from a dedicated staff. This foundation begins with our required orientation program. As you prepare to begin your Vanderbilt career, this robust overview will aim to answer the many questions associated with moving to and living in a new place, while also showcasing the resources available to you, and giving you a chance to make connections across our community.
If we can assist you at any point in your journey, we hope that you will reach out and begin to engage with the network of individuals who are already thinking about and planning for your arrival. Please feel free to contact Director of Upper-Division Engagement for Residential Colleges Roshaunda Ross-Orta if you have any questions. We look forward to seeing you on campus soon and welcoming you to the Vanderbilt family!