People
LEADERSHIP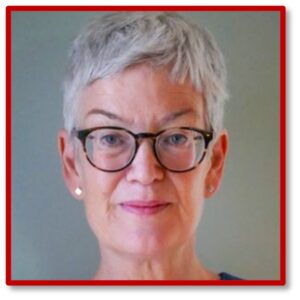 LEAH LOWE
Associate Professor, Theatre, Directing & Dramaturgy
Director, Curb Center for Art, Enterprise & Public Policy
leah.lowe@vanderbilt.edu
Leah Lowe earned her undergraduate studies in theater and religion at Oberlin College. She went on to earn her MFA in directing at the University of Minnesota doctorate and completed a certificate in women's studies at Florida State University.  Professor Lowe joined Vanderbilt in 2011. Since that time she has raised the bar on innovative student productions, while serving as Theatre's department chair for a total of seven years. She received the Jeffrey Nordhaus Award for Undergraduate Teaching in the Humanities in 2018 and served as 2021-2022 interim director of the American Studies program.
On campus, Professor Lowe spearheaded the Plays from the Pandemic project, which commissioned and produced plays with themes inspired by the COVID-19 pandemic. In 2021, she led the committee of faculty and students who selected the plays from diverse and emerging playwrights, and she directed two of the shows: Wingman Telegram and To Stab a Butterfly Through the Heart, or Vladimir Nabokov on a Westbound Train.
In the Nashville community, she has directed several plays for Actors Bridge Ensemble, including Tiny Beautiful Things last April, and the Nashville Shakespeare Festival's upcoming production of Cymbeline. She was a co-collaborator and directed the world premiere of Sloppy Bonnie: A Roadkill Musical for the Modern Chick at OZ Arts Nashville in spring 2021.
As Curb's Director, her oversight of all center activities ensures that the center is engaging in work to fulfill its guiding mission. She will continue to teach in the theatre department while exploring how the Curb Center can develop trans-institutional programming which sees Curb partnering with groups on campus and in the community to advance creativity.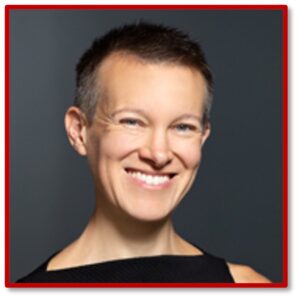 MOLLY BARTH
Associate Professor of Flute
Associate Director, Curb Center for Art, Enterprise & Public Policy
molly.a.barth@vanderbilt.edu
Molly Barth will serve as Curb's Associate Director beginning January 2023.
Professor Barth is a Grammy Award-winning flutist, professor and clinician who moves effortlessly from concert hall to teaching studio to rehearsal room to orchestral section. She has been described as a "ferociously talented" performer (The Oregonian) whose performances are always concentrated and intense. She has premiered hundreds of pieces, finding the creation of new music uplifting and miraculous. She was awarded first prize at the 1998 Concert Artists Guild International Competition and received the 2000 Naumburg Chamber Music Award. As a founding member of new music sextet Eighth Blackbird, Barth won the 2007 Best Chamber Music Performance Grammy.
As an associate professor of flute at the Blair School, and she guides her students to become comprehensive flutists. She gets her teaching inspiration from her stellar teachers at Oberlin, the Cincinnati Conservatory, and Northwestern.
CURB FELLOWS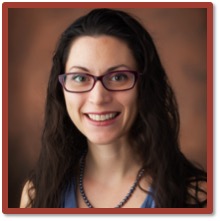 REYNA L. GORDON, Ph.D.
Curb Research Fellow
Director, Music Cognition Lab
Associate Professor, Department of Otolaryngology – Head & Neck Surgery 
reyna.gordon@vumc.org
Dr. Gordon is the Principal Investigator for two NIH and one NSF grants, including the prestigious NIH Director's New Innovator Award. She  and a career development award, and co-founded the Program for Music, Mind & Science at Vanderbilt. The National Endowment for the Arts (NEA) has designated the Program for Music, Mind and Society at Vanderbilt as a 2018 National Endowment for the Arts Research Lab for its focus on the arts, health and socio-emotional well-being in families of children with and without autism spectrum disorder.
She is also the director of the Music Cognition Lab, which has offices and research observation space at the center. The lab is focused on the relationship between music, language, and social development. Lab members come from diverse areas across campus, including neuroscience, psychology, education, audiology, speech-language pathology, medicine, music, and engineering.  They employ a variety of behavioral and physiological methods, including electroencephalography, eye-tracking, speech analysis, neuroimaging, genetics, behavioral coding, and various standardized and experimental assessment measures in their work.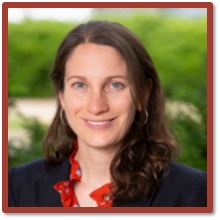 MIRIAM LENSE, Ph.D.
Curb Research Fellow
Assistant Professor, Department of Otolaryngology
Director, Music Cognition Lab
miriam.lense@vumc.org
Dr. Lense joined the Curb Center as a research fellow in 2016. She completed her clinical internship and postdoctoral training at the Marcus Autism Center at Children's Healthcare of Atlanta and Emory University School of Medicine.
Dr. Lense leads the Music, Social Engagement, and Development (M-SED) workgroup at the Vanderbilt Music Cognition Lab.  Her research and clinical work focuses on infants, children, and adults with or at-risk for developmental disabilities, with a particular emphasis on autism spectrum disorder and Williams syndrome.  Her lab explores  the development of rhythmic entertainment in the first years of life, relationships between rhythm and social communication/engagement, musical engagement experiences in individuals with and without developmental disorders, and relationships between music and sensory processing.
In addition, Dr. Lense serves as the Principal Investigator for National Institute on Deafness and Other Communication Disorders (NIDCD) grant where her group is exploring how infants and young children respond to the ways parents sing or talk to them. In particular, they will consider infants who are at a higher risk of developing autism because they have an older sibling on the spectrum.
ADMINSTRATIVE SUPPORT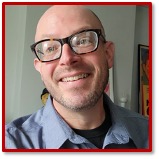 DAVID D. WILSON
‪Academic & Educational Support Program Coordinator
david.d.wilson@vanderbilt.edu
David received his MFA in Painting from Illinois State University, a BA in Fine Art and Design from Columbia College in Chicago, and an associate degree in art from Joliet Junior College. Prior to joining the Curb Center, he was the Art Instructor, Program Coordinator and Gallery Director for Owensboro Community and Technical College in Kentucky. Before moving to Kentucky, he was the Gallery Director for the Salem Art Association in Oregon and instructed community art education courses at Oregon Coast Community College.
As an art educator he instructed foundations through upper-level studio courses, including art history and art professionalism courses. Additionally, he worked with Black Hills State University, Eureka College, Illinois State University, Joliet Junior College, University of St. Francis, and the International Music Camp as their summer camp art instructor and coordinator. As a practicing artist, he has participated in over 100 art exhibitions, and conducted grant-funded research with the U.S. military art archives in Washington DC.