Curb Scholars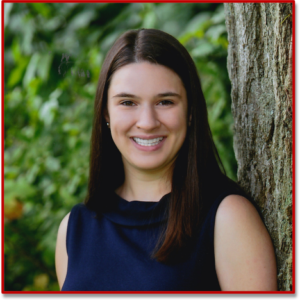 Caroline Badagliacca
Senior
Caroline is a Human and Organizational Development (HOD) major. She plans on using her passion for music to curate musical enrichment programs for adults with Alzheimer's disease and dementia, taking an interdisciplinary approach to make music therapy more accessible and structured through novel business models. Caroline also enjoys playing piano, photography, hiking, and painting.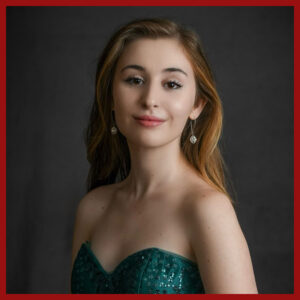 Emelia Bailey
Freshman
Emelia is a Vocal Performance major at the Blair School of Music. She has performed in opera, musical theatre, and plays, and is passionate about bringing performing arts opportunities to a more diverse audience. She believes access to arts education should not be limited by socioeconomic factors and hopes to commit to work that will open new pathways to the next generation of artists. She is honored to be a Curb Scholar.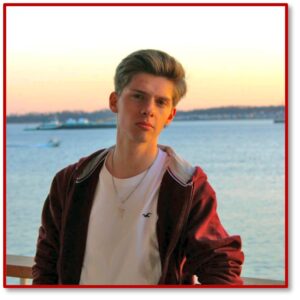 Connor Campbell
Junior
Connor is a potential Communications major. After years of playing sports and performing, Connor found his home behind the camera by creating and directing films. Connor is the 2020 national award winner in the Greatest Save Teen PSA Contest for his film, "Domino," and just released his first individual short film, "Park Bench," to YouTube. Connor loves to entertain because "nothing feels better than putting a smile on someone else's face," and he hopes that his films and other creative endeavors can continue to entertain for years to come.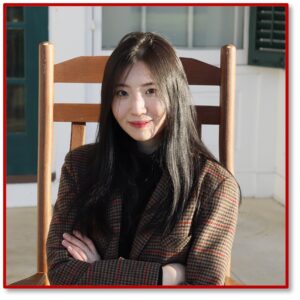 Elle Choi
Senior
Elle is a Human and Organizational Development (HOD) and Computer Science major. She has an avid passion for photography and human-centered technology. At Vanderbilt, she serves as the Vice President of Finance of VAPS (Vanderbilt Asian Pre-professional Society) and Marketing Director of Product Space. Using her eye for art, computer science skills, and business-oriented mind set, she hopes to become a Product Manager in the tech industry that aims to create equitable and accessible technology for all users.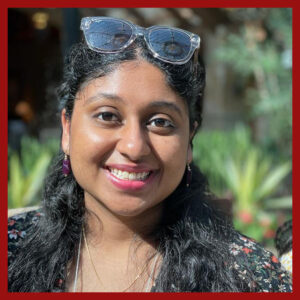 Vibha Duraikkannan
Freshman
Vibha is an incoming Engineering Student who also hopes to explore Visual Art at Vanderbilt. She believes that art can help capture the human experience in ways that words sometimes cannot and looks forward to seeing the diversity of art on campus. In her free time, Vibha enjoys painting portraits, listening to music, needle felting, and reading.
"I am excited to be a part of a community with a similar passion for the arts and inclusivity and I am grateful to have their support through the start of my journey at Vanderbilt."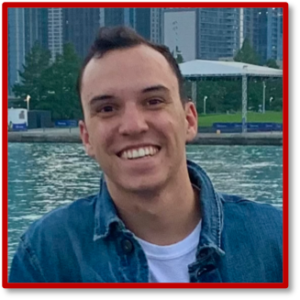 Stewart Geisz
Sophomore
Stewart is a Computer Science Student who will also be exploring Music Composition at Vanderbilt. Stewart describes himself as a  music theory nerd, board game aficionado, and musical theater kid who is proud to be a Curb Scholar.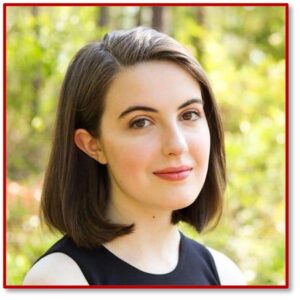 Lark Harrington
Junior
Lark is a doll fashion designer majoring in History with a minor in History of Art and Architecture. She loves creativity of every kind, but is perhaps most passionate about her Etsy shop, Alouettes Nest, through which she sells doll clothes she designs and sews. She is particularly drawn to historical fashions and is a big period drama fan. On campus, she plays as the principal second violinist for the Vanderbilt Commodore Orchestra, and when she's not in rehearsal, she can often be found at her job teaching sewing and textile skills at the Fiber Arts Lab in the Wond'ry. Living with Sensory Processing Disorder, Lark is passionate about inclusivity in fashion design.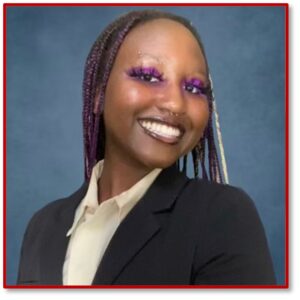 Amaris-Lynn Joubert
Senior
Amaris-Lynn is a psychology major. She is particularly passionate about Black culture, racial justice, and education. Currently, Amaris-Lynn is working with two other Vanderbilt students to create a Vanderbilt degree program for insiders within a Tennessee prison. Outside of activism and advocacy, she loves writing and producing fake Disney musicals, reading the books she I loved as a child, and convincing the campers at the day camp where she works that she is a wizard with a green dragon!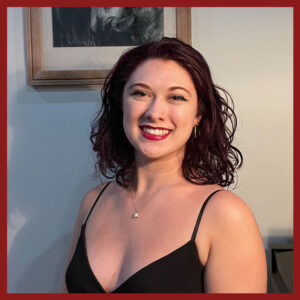 Kirsten Koehler
Senior
Kirsten is an Ecology, Evolution, and Organismal Biology (EEOB) major who loves dinosaurs and tarot cards. Their creative pursuits include dance, creative writing, music, and visual arts – especially sculpture, digital art, watercolor, and jewelry making. Exploring how the arts can facilitate community building, healing, and social justice is very important to them. Kirsten also works in the DREAM Lab, where they use Dental Microwear Texture Analysis to study the diets of fossil animals, as well as ecological and evolutionary responses to climate change across the globe.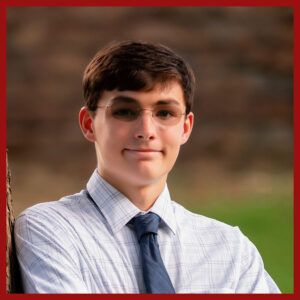 Sam Malone
Freshman
Sam Malone is a graduate of Flowery Branch High School from northeast Georgia. He is an avid musician, reader, and student and hopes to utilize his time at Vanderbilt to explore career options. In his spare time, he enjoys karate, composition, and games with family and friends. He contributes to his community in a variety of ways, including tutoring individuals on a spectrum of developmental disorders and playing the flute for his local parish.
"Coming to Vanderbilt as a Curb Scholar is particularly exciting to me because I will have the opportunity to engage with other service-oriented students and explore new and creative ways of contributing to our community and society as a whole."
Delanyo Mensah
Senior
Delanyo Mensah is a Human and Organizational Development (HOD) major. She is passionate about capturing the beauty and complexity of being Black in America. Through the artistic mediums of photography, poetry, and jewelry making. She focuses on creating work that not only reflects her personal experiences as a first-generation Ghanaian-American but the strength and resilience of all Black people. In college, she has been able to explore this as a photographer for the Vanderbilt chapter of the national student-run fashion magazine, Strike, and as the Head of Growth and Development for Mandla, an African language e-learning platform.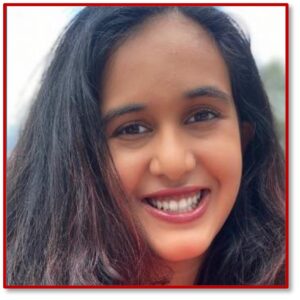 Sriya Nemani
Junior
Sriya is a Medicine, Health, and Society major. She believes that creative mediums are key to furthering social justice and plans to use her writing to shed light on health disparities faced by marginalized populations. She is also the co-president of Vanderbilt Prison Project, a resident advisor for the Highland Quad, and a clinical research coordinator for the VUMC department of Plastic Surgery.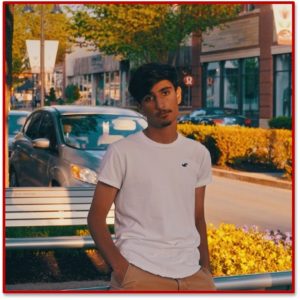 Ardelan Oray
Senior
Ardelan is a Medicine, Health, and Society major who enjoys making films about adventures around Nashville while also dabbling in photography and clothing design. Ardelan is excited to be able to collaborate with other creative-minded individuals. He hopes to continue creating films and content to inspire people and grow his personal brand.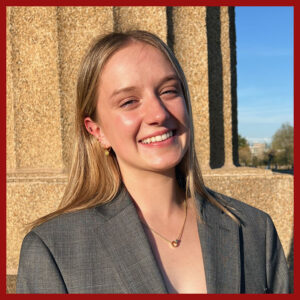 Grace Quinn
Junior
Grace is an intended Cognitive Studies and Public Policy major. She is fascinated by a variety of media, but primarily creates architecture acrylic paintings in hopes of effectively capturing the essence of a location for people to experience a city without physically being there. Besides painting, she also enjoys creating collages, going to concerts, and traveling.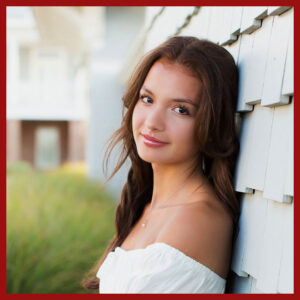 Rachel Sobers
Freshman
Rachel feeds her creative soul with the words of her favorite poets. She transforms paints, pencils, and paper into works of art, writes poetry and prose for literary contests, and publishes artwork that reflects her heart. She believes in the power of purposeful contemplation. "I often display my work in art shows in the Virginia Beach area, always searching for the event with the cause most meaningful to me. I have published various poetry collections on online platforms, and I am also the designer of my own website exhibiting both writing and painting." While art is at the core of her personal happiness, she often seeks out new adventures to conceptualize her next creative endeavor.
"I am most excited to be a Curb Scholar because I believe in the power of collaboration. Opportunity, risk, creativity, and change are born from passionate conversation and observation!"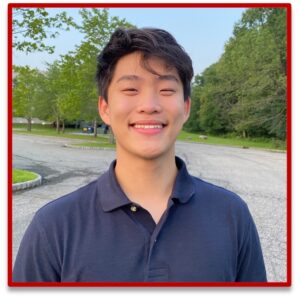 Anthony Tang
Junior
Anthony is an intended Economics major with a passion for political advocacy which he has pursued through many avenues: researching public policy with local professors, working with a congressional campaign, and creating change through his non-profit organization, the Advocates for Civic Engagement. Through his organization, Anthony and his team have helped young students become more active in their government in numerous chapters across the east coast. While on campus, Anthony is always looking for new opportunities to combine entrepreneurship and activism.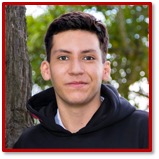 Sebastian Vasquez
Sophomore
Sebastian is an intended Economics major. He is motivated by entrepreneurship and the positive effects it can bring to the world. Likewise, he is inspired by social causes and is determined to advocate for them. He is passionate about painting with acrylics and visual arts. He is a fan of soccer and in his free time loves to dance Salsa and Latin music.