Mike Curb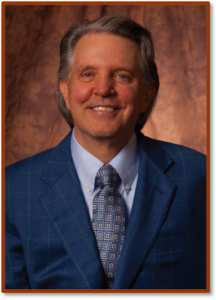 Founder, Curb Records
Founder & Chairman, Word Entertainment
Founder & Chairman, Mike Curb Foundation
Benefactor, The Curb Center for Art, Enterprise & Public Policy at Vanderbilt

Mike Curb is one of the most prominent figures in the entertainment world and presides over his own independent record label, Curb Records, which is considered to be the oldest record company in the nation still being operated by its founder. During a distinguished career spanning over five decades, Curb has earned multi-faceted success as a songwriter, producer and record company owner, covering a wide range of musical styles. As an individual, he has written more than 400 songs, and received prestigious BMI performance awards for his compositions in the pop and country music genres. He also serves as the Chairman/Owner of of gospel music powerhouse Word Entertainment. He has been honored as Nashvillian of the Year and received his star on Nashville's Music City Walk of Fame and  on the historic Hollywood Walk of Fame. In 2014 Mr. Curb was inducted into the Musician's Hall of Fame.
Mr. Curb also serves as Chairman of the Mike Curb Foundation, which support programs for homeless and the under-served communities, including the Curb Victory Hall for Veterans, the Nashville Men's and Women's Rescue Missions, the Union Rescue Mission in Memphis, Room at The Inn, Safe Haven, the Curb Welcome Center at the Second Harvest Food Bank and The Eloisa Salazar Hispanic Center in honor of Mr. Curbs grandmother who was a Mexican immigrant.
The Foundation supports a number of universities across the country, including the Curb Center for Art, Enterprise & Public Policy at Vanderbilt. Other institutions supported by the foundation include the Mike Curb College of Entertainment and Music Business at Belmont University, the Mike Curb College of Arts, Media and Communication at California State University, the Curb College of Music Entertainment and Art at Daytona State College, the Curb Institute for Music Business, Entertainment and Sports at Bethune-Cookman University, the Curb Institute for Music at Rhodes College, the Fisk University Jubilee Singers Program, and Public Leadership and Mentoring programs at the Herberger Institute for Design and the Arts and McCain Institute at Arizona State University.
To find out more about Mike Curb's storied career and the work supported by his foundation view his biography and foundation pages.