Walter Chazin
Molecular basis for the biological specificity and biochemical function of proteins and nucleic acids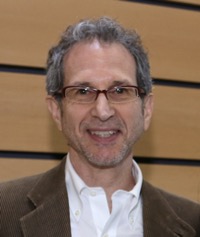 Research in my laboratory seeks the underlying molecular basis for the biological specificity and biochemical function of proteins and nucleic acids. The laboratory has two major research areas: Ca2+ signal transduction by EF-hand proteins and structural mechanisms of multi-protein assemblies. Ca2+ signal transduction has two major components, one in general understanding of the selectivity of different signaling pathways and the other specifically in signal transduction by S100 proteins. The research program in multi-protein assemblies has two major components as well. One is in DNA replication, recombination and repair, and the other in studies of protein ubiquitination machinery.
NMR is the primary experimental tool, and is used for both biophysical and structural analysis. My background in NMR and chemistry frames the way I think about problems, but does not restrict the selection of what to work on; the emphasis is on biological and medical problems as opposed to the NMR method. Consequently, our research makes extensive use of many other biochemical and biophysical techniques, as well as structural analysis by X-ray crystallography and computational methods. I am particularly motivated to explore the complementary applications of different structural approaches.
Watch this video to learn more about our research involving the study of DNA priming at the replication fork and my insights on running a lab.